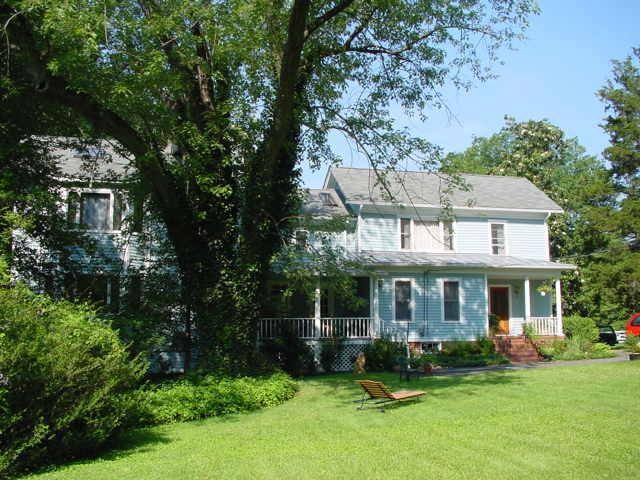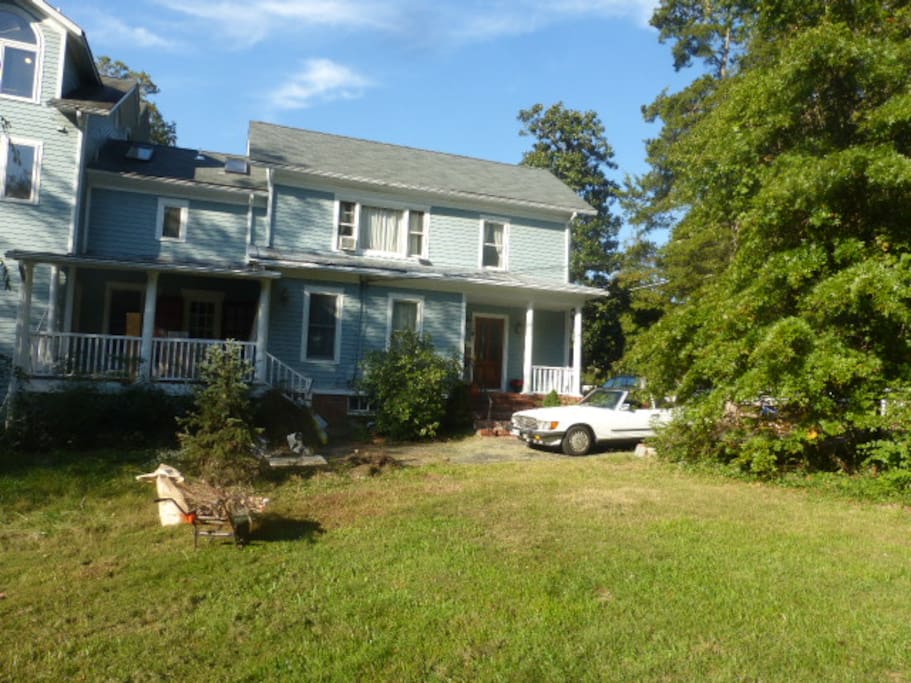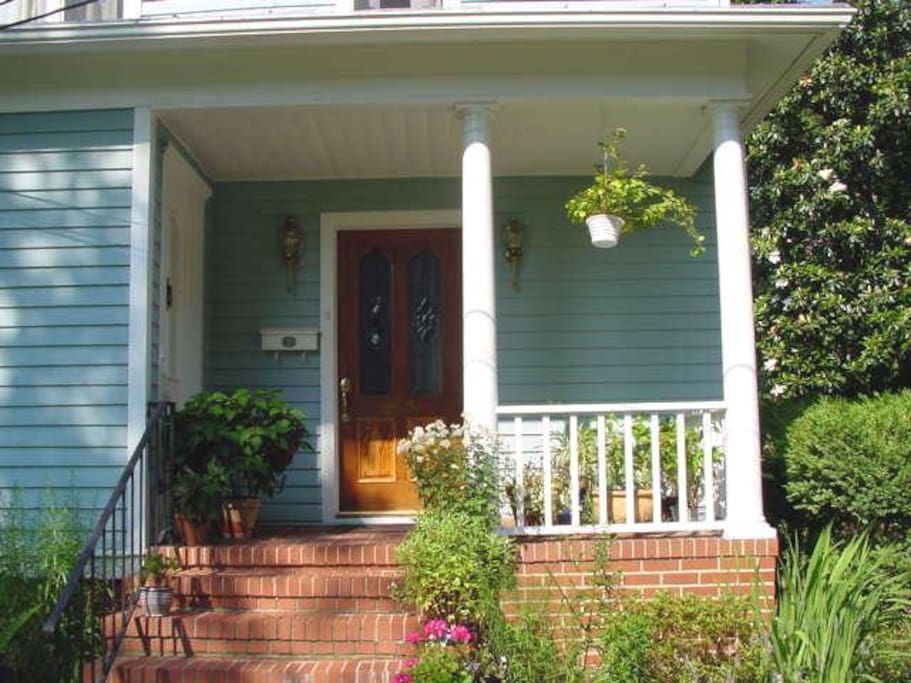 Spectacular Huge Historic Home dedicated to quality hosing of guests. Home itself dates from 1847, legendarily built by a (poor) cousin of Robert E Lee. Home is on wooded, super-high-value street, trivial walk to East Falls Church Metro, which goes straight Downtown, in about 10 minutes' ride. Home has huge Living Room, Dining Areas, and largest kitchen you've ever seen. Our Library Suite, on same floor as kitchen, has wonderful historic bed, private 2-room bath, & access to huge South Deck.
房源
Home was built in 1847 by a cousin of Robert E Lee, but enlarged - according to the original historic appearance/layout - in 1990. Now largest home in the best-educated city in the world. Now, a bit more about us. We're totally INTERNATIONAL, and often welcome guests who are same. I served as an American Diplomat for three years in France, eight years in Russia, and eight years in China. Yes, I know Putin personally. Not an acquaintanceship about which to feel warm. Speak those languages plus German. Wife - who's actually in the Guinness Book of World Records - was born in Russia, first played basketball in St Petersburg, started and starred for Virginia Commonwealth University, then played professional women's basketball all over Europe. So she speaks Russian, English, Spanish, Italian, plus bits of others. we're a total transport delight. In a fully-wooded lot, inside the beltway, 0,7 miles (12 minutes walk for me) from East Falls Church Metro, which takes one straight down town in minutes. Immediate to I-66, Lee Highway (Rte 29), and Leesburg Pike (Rte 7, to both Tyson's Corner and Alexandria). About ten minutes by car to the Tidal Basin, epicenter of Cherry Madness. And we're walking distance from 13 international restaurants, plus some superb American ones. Best Blackened Grouper I've ever had – worldwide – in my life. Again, we're totally WiFi, with huge amounts of free, safe parking, exercise facilities within easy walk, and loads of walking trails and parks. Really. Try us. We're one block from America's favorite Farmers' Market, So, let us know your needs.
房客使用权限
You'll be in our Library Suite, the only lodging on our huge main floor, immediate to the family fireplace room, our Main South Deck, and steps from our huge kitchen, which has four eating areas within it. Also access to/use of our large entry/living room and formal dining room. And we have a fantastic far-infrared sauna, even more healthful than the traditional kind.
与房客的互动
We know the area, and how to use/access everything, very well, and are happy to help....
其他注意事项
On kitchen access, and it's a HUGE super-well-equipped kitchen, Full Access for breakfast and virtually any time for beverages, etc., but our long-term resident guests have priority over meal preparations for lunches and suppers. We have over a dozen restaurants in WALKING distance from here, and the region has many, many more.
---
Over-educated internationalist. Have lived/worked around the world, including as a high-energy American diplomat in then-so-called Communist Countries. I was the last-ever American Consul General to Leningrad, and first-ever-in-history to St Petersburg. Five languages. Now working to try to save the world from Global Warming via Energy Independence. Wife born in Russia - Volgograd - but did schooling in St Petersburg. She started and starred on women's basketball at Virginia Commonwealth University, then played on professional women's basketball teams all over Europe. At least four languages. Now, inter alia, helping coach the George Mason High School Girls' Basketball team. So, we're now in Falls Church, Virginia, virtually on the border of DC (and a simple trip in there), an odd historic little City that happens to have both highest-median-education and highest-median salary levels in the world - yes, actually been reported - and the most-popular Farmers' Market in America....
语言:
Deutsch、English、Español、Français、Italiano、Русский、中文