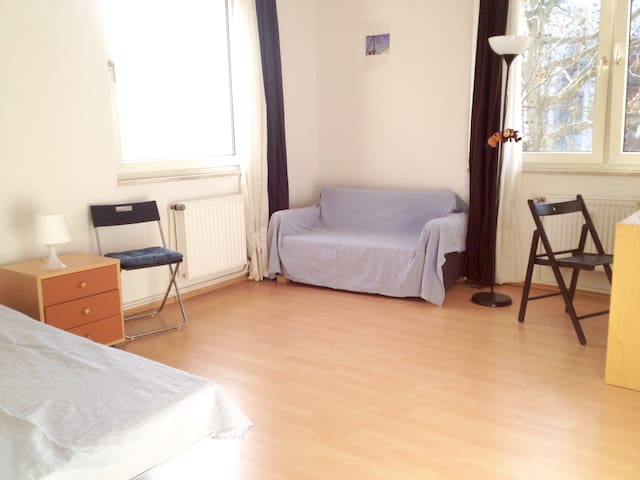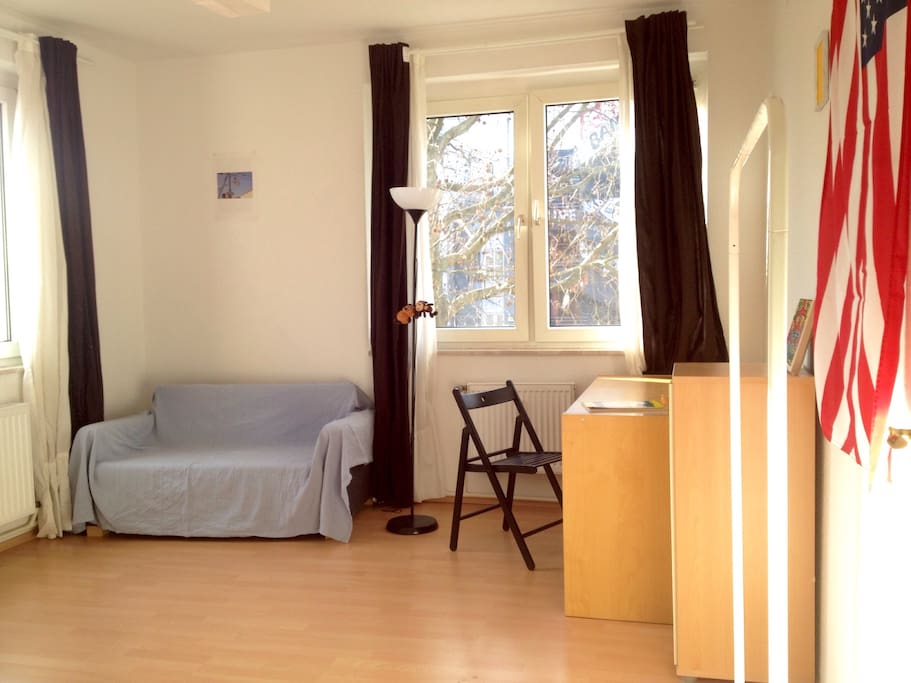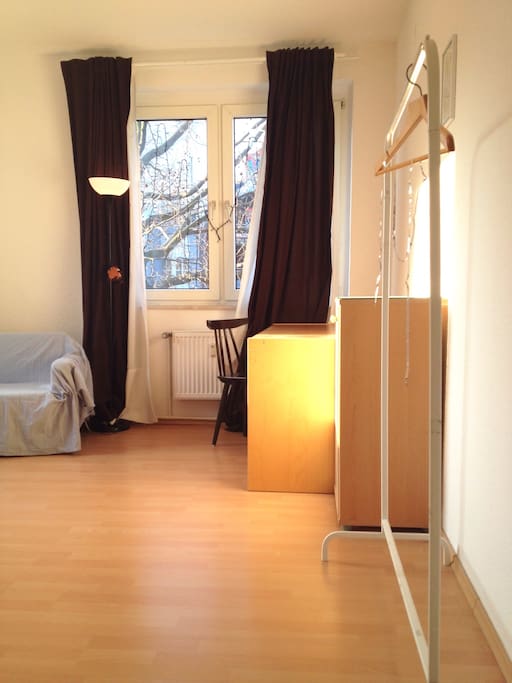 Spacious 3-room apartment near center and very well-located. There are two bedrooms and one living room. It is very bright as it gets sunshine. Metro and bus stop in front. Some city noise around.
---
The apartment was exactly what we wanted - location near an U-Bahn station to go anywhere in Berlin, close enough to the centre even for a walk, close to clubs as well as the sights. Even though Alex was not in Berlin during our stay, he was always available on the phone and kindly responded to every request or question we asked. We travelled by car so our arrival time was very flexible (depended on the state of traffic) but he was able to arrange everything for our check-in even in late hours. For some people the apartment may be a bit noisy, but it was definitely NOT our case. It is really a great place to enjoy Berlin at its fullest.
---
Alex was a great host! His place was located in a great neighborhood that is only a 5-10 minute walk from two separate areas packed with restaurants. Near the water channel there were lots of great sit down restaurants with outdoor seating and great nightlife. Also nearby was another area with cheaper street food which was also excellent. Alex was helpful in offering many great suggestions and upfront about the noise at night. The apartment is located across from the train so there is noise. I slept with earplugs no problem. This didn't bother me so much but if you are sensitive, this might not be the best place for you. The place was clean, as expected and I loved the location.
---
The location was fine, kiosk was just outside the door, so you were never thirsty. The flat is only there to fit as many people in as possible, we counted 12 beds in the flat, the flat is next to the metro so quite loud and the air is not so good so you need to air it a lot. Would recommend it for light sleepers. TV would be nice.
---