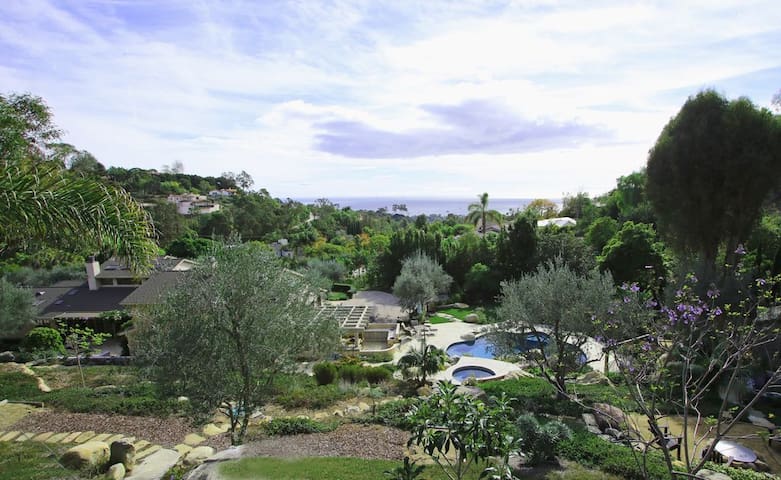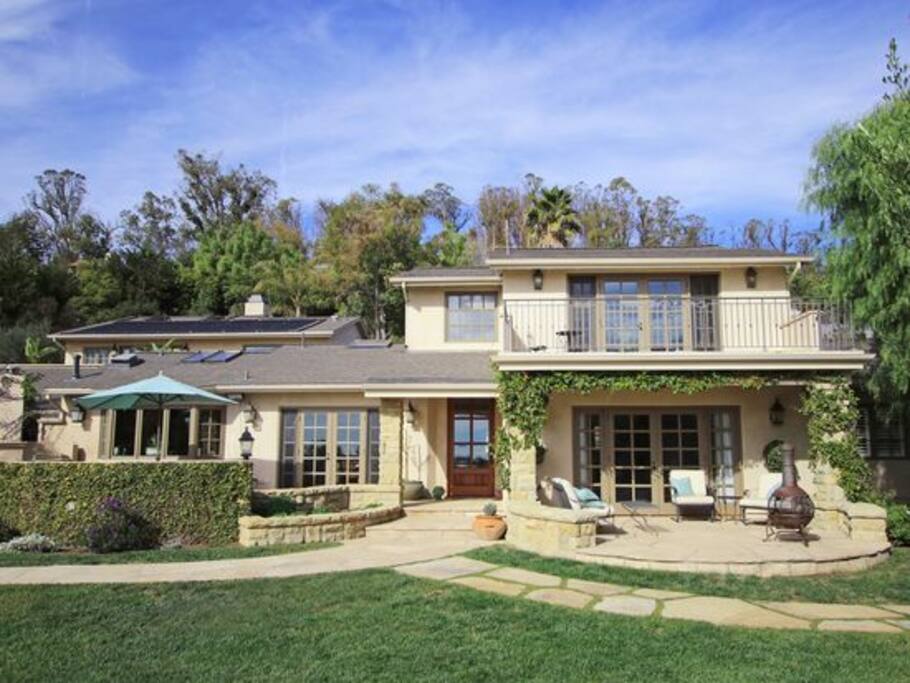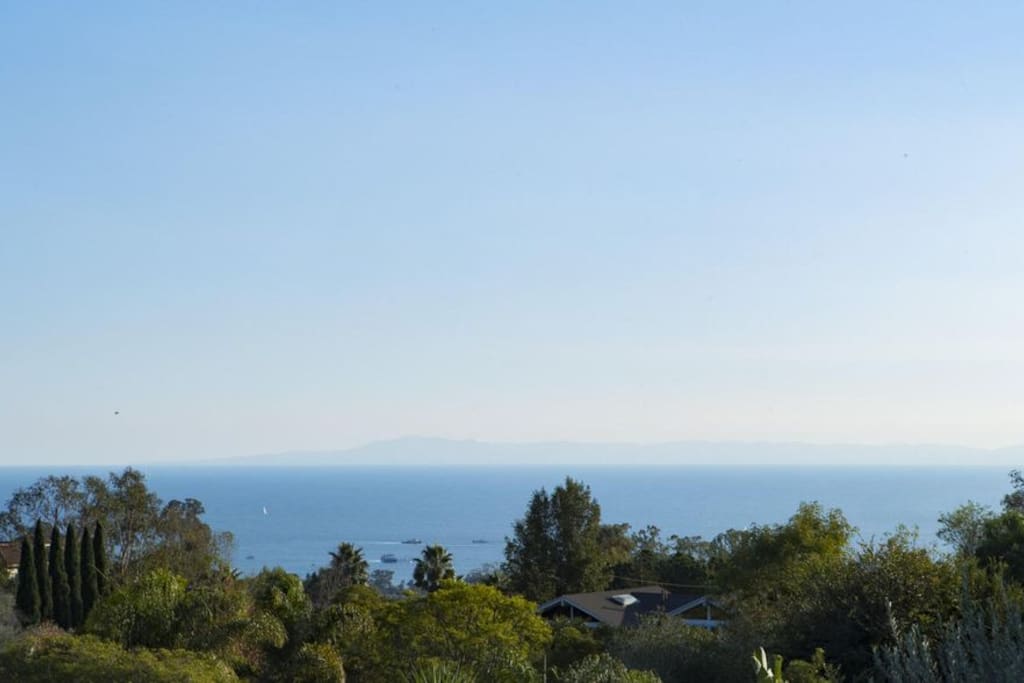 Magical ocean view Montecito estate
A dream home that is as elegant as it is inspiring--peaceful as well as playful. On a gorgeous, landscaped hillside, nearly an acre in size with sparkling ocean views, a 4-bedroom, 3.5-bath awaits your arrival. There is another bedroom/loft with 2 beds in addition to the 4 bedrooms. Welcome to your dream vacation!
The whole property is yours to use and enjoy!
---
Zefea and Mark have an amazing property in the Montecito hills with ample space, gorgeous landscaping, privacy, and a house with multiple bedrooms and bathrooms, decks, french doors, and more. A group of eight of us enjoyed the property for three days, and thoroughly enjoyed spending time both in and outdoors, having meals in various spaces, enjoying the pool, and the various lush garden areas. Obviously much thought has gone into creating and maintaining a beautiful space for people to enjoy, and we were extremely grateful for the opportunity. You would be hard pressed to find a comparable experience on Airbnb. A couple of negatives: upon our arrival we learned that there were other guests using a separate, discrete portion of the house, but that they would be out for the rest of the day, and leaving early the following morning. They were around through the evening, and until noon the next day, at one point coming into our space to use the laundry. While they seemed nice in our limited interactions. we were surprised due to the lack of communication beforehand. Additionally, we were able to turn on the jacuzzi heat the first night, but not any of the following nights. Some of the tech savvy programmers in our group couldn't even find the problem.
Les, thank you for your graciousness. You were great guests that handled the challenges well. As we discussed, the other people in the house were guests of the caretaker and this is strictly forbidden. I was unaware that there was others in the caretakers quarters. There is rarely a caretaker on the property however when there is they are required to be there alone. We have dealt with the caretaker and she won't be there again. Apologies about the Hot Tub. We have had it fixed. The problem was with the remote.
---
As yoga teachers we aim to help people to heal their body's, open their minds and change their lives.
The practice of yoga has helped us to fulfill all our dreams. Now all that is left for us to do is help other people to fulfill theirs. We live in beautiful Santa Barbara, CA. There and in many other places across the globe we organize our yoga teacher trainings. In addition to teaching yoga and putting our yoga company Evolation Yoga on the worldwide yoga map, we enjoy our most challenging and fulfilling practice yet — being parents of our delightful little girl Indira and peaceful baby boy Ravi.

Before Zefea moved to the US, her home was her Oasis in the midst of Amsterdam's buzzing city life. Its a little peaceful cocoon. We welcome you to find peace and tranquility there!
语言:
English、Français、Nederlands、עברית