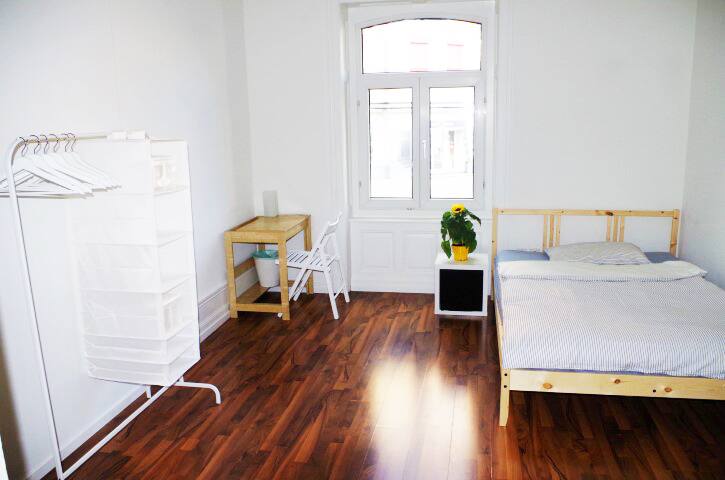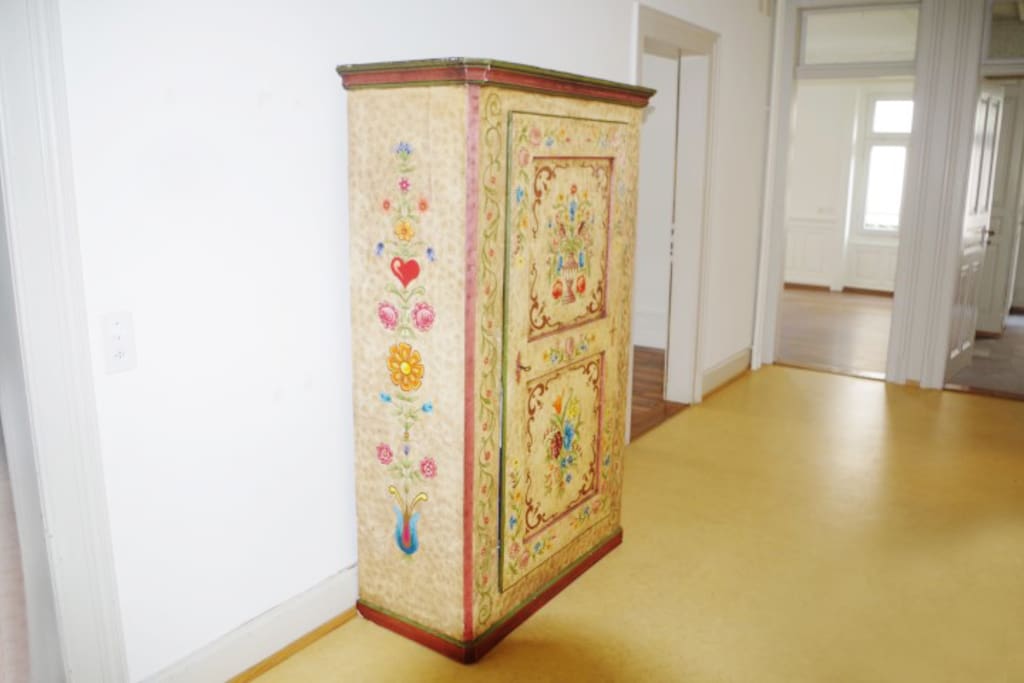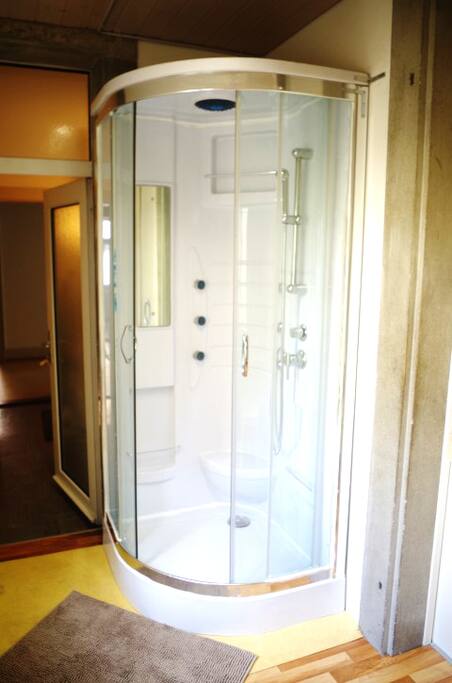 Sunny, cosy private Room, in the Center (nearETH)
阳光,宽大舒适的私人空间,在一个美丽的艺术运动风格建筑,靠近市中心,中央在6区,电车,5分钟车站,超市,餐厅,门口商店大学(300米) 与皇后床,书桌创意WG ... 我们的创意3ER WG自豪的众多国际嘉宾来自世界各地的在我们的大公寓一如既往自己人也去旅游,我们常常室供客人。
Sonniges, großes, gemütliches eigenes Zimmer, in wunderschönem Jugendstilhaus, Nähe Innenstadt, Central an der Uni ( 300 M ) in Kreis 6, Tram, 5 Min Bahnhof, Supermarkt, Restaurant, Läden direkt vor der Tür
mit französischem Bett, Schreibtisch in Kreativ-WG ...

Unsere kreative 3er WG freut sich immer wieder auf internationale Gäste aus aller Welt in unserer großen Wohnung, da immer wieder einer von uns auch auf Reisen ist, haben wir öfter Raum für Gäste.
---
There was no WiFi and the room was next to a busy street. I think both points should have been mentioned explicitly. It's possible to pick up a sim card with unlimited data at the train station which is good enough but maybe the host could offer one or so to compensate. The mattress was not the most comfortable one I have encountered. Otherwise it was a pleasant stay and communication was really good.
i did tell u the tipp where and how u can get this special offer for the sim card at the station and it was cheap and easy like i recommened it to u. Sorry but i dont sell it :) And in the very middle of the city next to the ETH and with all trams restaurants posts shops infront, it is city and no farm in the countryside, but i did offer some Oropax for u if u need it more quiet ... :)
---
The review is on behalf of my sister who stayed, and said the booking was fine. The only points of consideration are that there was no way to lock the door of the private room. She was happy to take her belongings with her, but otherwise she would not have been comfortable leaving things in the house unattended. The only other negative was that there was no curtain in the bathroom between the shower and the offices opposite. It is easy to see in if someone is using the shower and lacks privacy. Otherwise, all was fine and as expected.
---
The apartment was spacious, clean, new and nice. We were really happy about the apartment. However, I think the host could have sent us the instructions of how to get the keys before we actually asked on the day we arrived. Photos showing the key safe, for example, would be really helpful to guide visitors to get the keys. As mentioned in the apartment description, there's no wifi. That's ok. But I think it would be great if they can provide wifi to visitors soon.
Thx for your nice words ling ki. Happy u felt good and loved your room and stay at my home. I thought to explain a place for a hidden keysafe its better to stand infront of it and see what i talk about. The tip with the foto is perhaps helpful but normally i would like to have a short phonecall but a pitty this wasnt possible
---
Although Angelina was absent during my stay, she was able to communicate efficiently and explain everything I needed to know! The location is amazing- easy to access the airport via the tram on the same street, or go into the city centre.
---
... i m a graphic designer, who likes to create and birth ideas ... i love kids cats art flowers butterflies sun sea surf good films and to meet nice people ... explore different cultures and visit countries ... a sunny spirit :)

... without sun heaven is just sky