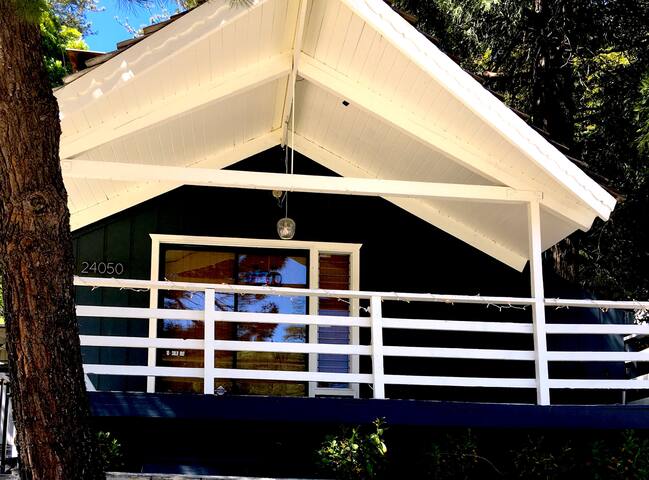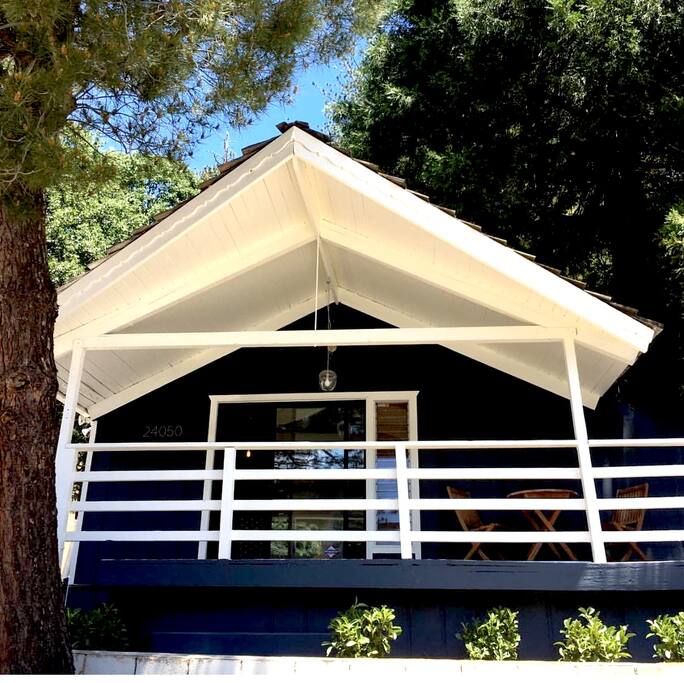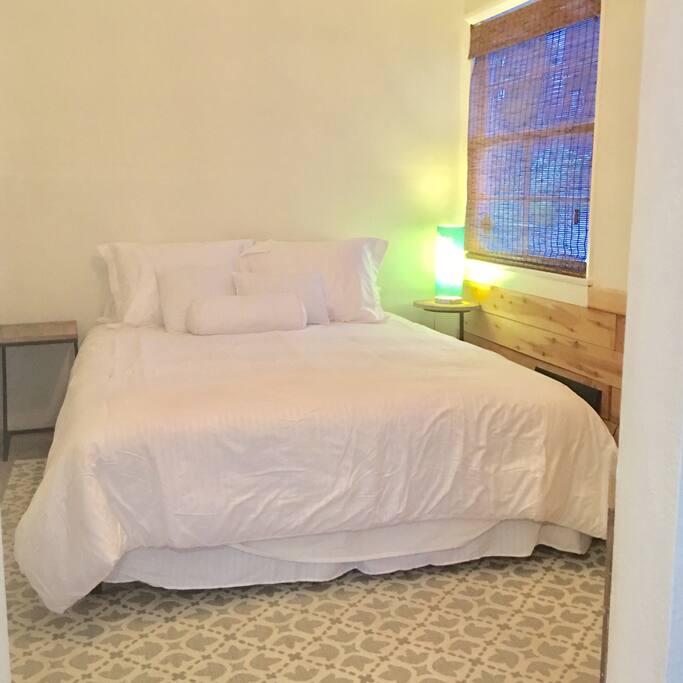 Modern, open floor plan, loft style bungalow, 750 sq. ft., single story with handicapped access, right in the middle of the village. Lots of ground level parking and room for RV. Central air and heating, pets and kids welcome.
This is an older home, completely updated and charming but it's NOT a hotel.
Adjust expectations accordingly.
房源
This is a single level, open floor plan. It has one semi-private bedroom with a queen bed, restaurant style kitchen with all the amenities. There is a living room area, dining area, front deck and side area.
房客使用权限
You have access to the entire property including the scenic back area hillside with zen deck.
其他注意事项
This bungalow has a ramp and wide side door for physically challenged individuals as well as a wide bathroom door for easy access.
Also, you're in the mountains, this is an AirBnB home (not a hotel)
Weather and nature do exist here in this realm.
Adjust expectations accordingly.
---
Jeannette was very accommodating and let us book with less than 24 hour notice. She had some items left broken by the previous tenant but made every effort to tidy the cabin and attempted to fix on short notice. The cabin itself was clean, centrally located and we definitely enjoyed our stay away from the city. Thanks!
---
House is located in the middle of all the action. Very clean flooring (we walked around barefooted). Perfect location if you were vacationing with a group of friends/family and doesn't want to have to drive whenever someone is hungry or wants to buy beer, etc. Literally a stone throw away from a handful of restaurants, breakfast cafe, gift ship, 7-11 and supermarket. I came here in the Summer and can imagine spending a snow day sitting on the porch drinking beer with friends and watch traffic go by (and watch the mountain view out front). But if you are looking to stay away from traffic noise then you should look elsewhere away from the hustle and bustle.
---
This bungalow is great. It's in the perfect location, close to everything. Completely dog friendly. I didn't think the street noise was loud at all but the refrigerator is a bit noisy at night but the beds are extremely comfortable and the kitchen is well stocked. The A/C works Great! I will definitely be back!
---
Perfect location, walking distance to lake, grocery store and little shops.
The kitchen floor is old but NOT dirty. It's cleaned with bleach and hot water after every guest. The buildings are almost 70 years old and have they're quirks but being dirty isn't one of them. As far as the sink and refrigerator, the only comments I've ever had about them was that they were spotless. I'm sorry you found them not to your satisfaction.
---
We loved staying at J's place. It was a nice getaway to the mountains and the scenery was beautiful. She has everything you would need. The bedroom doesn't have a door it's set up like a studio but it worked for us. The ac worked great and she even allows pets! We ended up going to the lake for the day and came back to relax. It was an easy check in and we got there pretty late. Overall great stay and host. We'd stay again. Her generosity was greatly appreciated! Love it
---