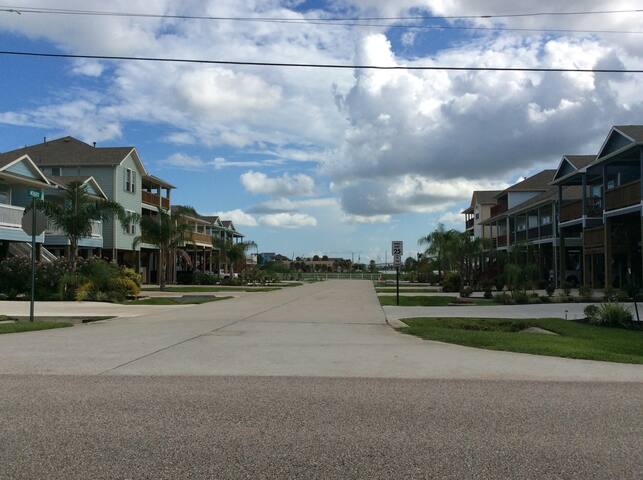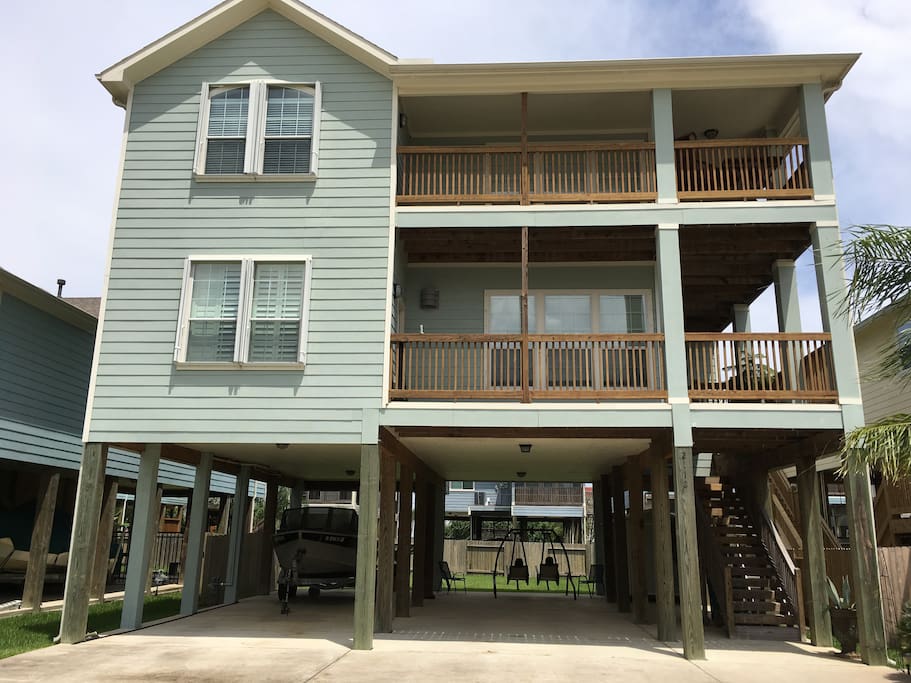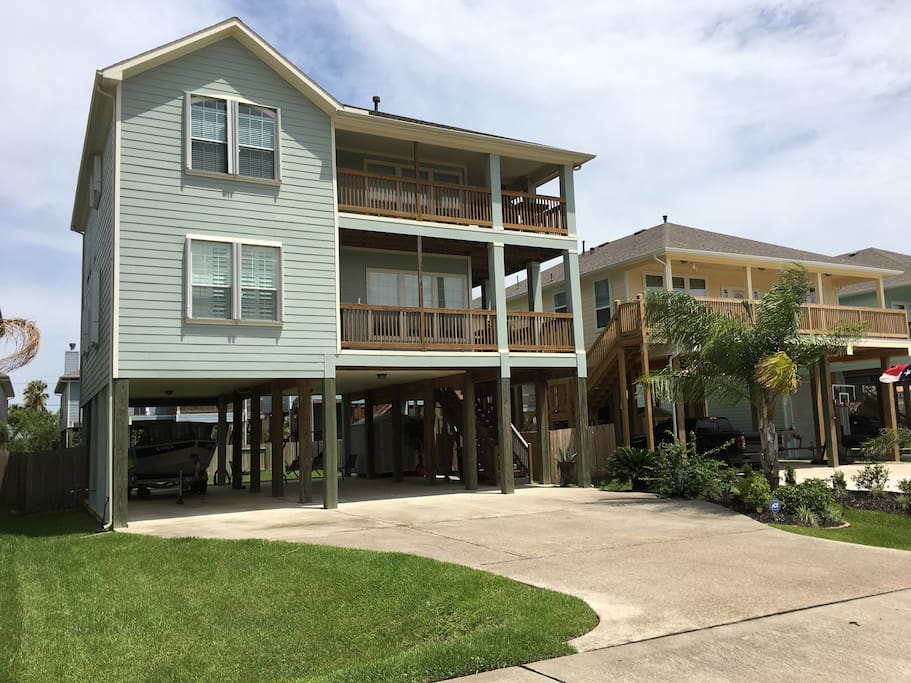 Sonia's Bay House. Is well maintained and newly furnished bay house @ water views from the decks. Seabrook has a small town feel with lots of big city attractions all around it within a few minutes every direction.
---
This house is very large and perfect for a family vacation. It is close to many attractions in Houston. However, there aren't many beaches close by. Galveston is about a 45 minute drive. We really enjoyed staying at this house as it was in a quiet and private neighborhood. I would recommend this house to anyone with a large family that wants a lot of space.
---
This was our first Airbnb experience and it was fantastic!! The beach house was exactly as described and beautiful both inside and out. We were greeted with a bowl of fruit and raspberry lemonade which was a nice touch. This property is centrally located to everything the gulf coast has to offer stretching from Houston to Galveston with a great highway network to reach all tourist spots! A very nice and large city of Seabrook neighborhood pool is located within about a quarter mile and is a great spot for a local swim. The Kemah Boardwalk is just across the bay and has a great reputation for fine dining, shopping, amusement park rides, and weekend fireworks. The home is decorated in a classy beach theme with luxurious style and comfort. You will be extremely happy staying here and the more nights the better! The beach house is completely furnished including towels, linens, cooking utensils, appliances, WIFI, and many extras. We had a couple of questions for Ernie during our stay and he promptly replied within minutes. Communication is very important to us and everything from the booking to our final checkout was communicated with Ernie with the highest level of professionalism! We are looking forward to returning next summer!
---
This house was more beautiful the minute we walked in the door. The fresh fruit on the table and fridge were a nice welcoming touch, as well as the orange juice for the next morning. The interior decorations were spot on (cuddos to the interior decorator). The house has modern appliances, including a washer and dryer. There was also a single serve coffee maker, as well as pans for cooking and glassware. I think I even spotted a small grill outside. The linens were plush and plentiful. The beds were comfortable, with nice pillows. The 2 balconies were wonderful to relax on, after a long day of activities. The kiddos enjoyed the cable and Netflix. We all enjoyed the WiFi. This was a great location, whether we wanted to go to the Kemah Boardwalk about 5 minutes away, the beaches and activities in Galveston or into Houston (which we did). A neighborhood pool is also just a couple of minutes away. Our host, Ernie was quick to respond on the couple of occasions I communicated with him during our stay. One of which was to ask for a recommendation on a good place to eat in town (Good recommendation, Ernie!). We also found a good pizza place near the house, called Midnight Slice (one of those hole in the wall gems). We enjoyed our stay so much that we added a couple of more days to it! The process for adding the additional days was painless. Thanks Ernie! You were a great host.
---
Recently retired from HFD and enjoying my new life. I like to rise early when it's quite and peaceful. I try to take care of myself by eating right, exercise,getting enough sleep. I try to each day to see the good in my life and in others as well! It helps in maintaining a good blood pressure! Plan to travel abroad this year and take a river boat cruise down the Danube river. Visit Prague as well.