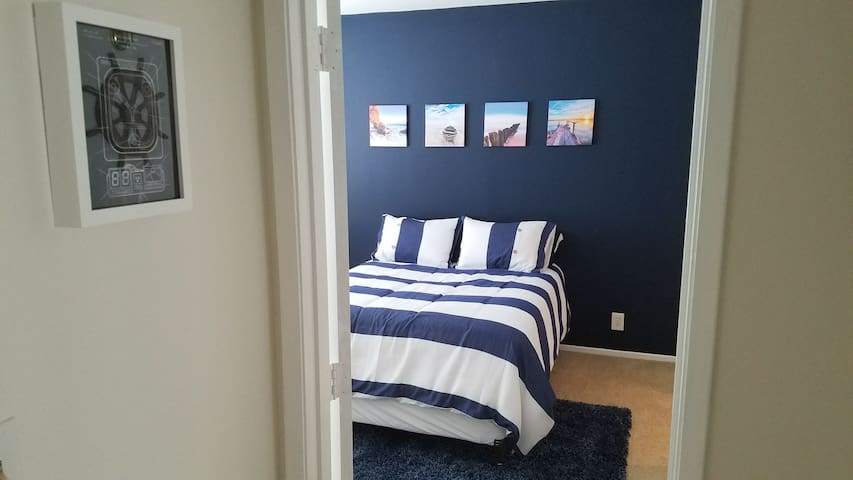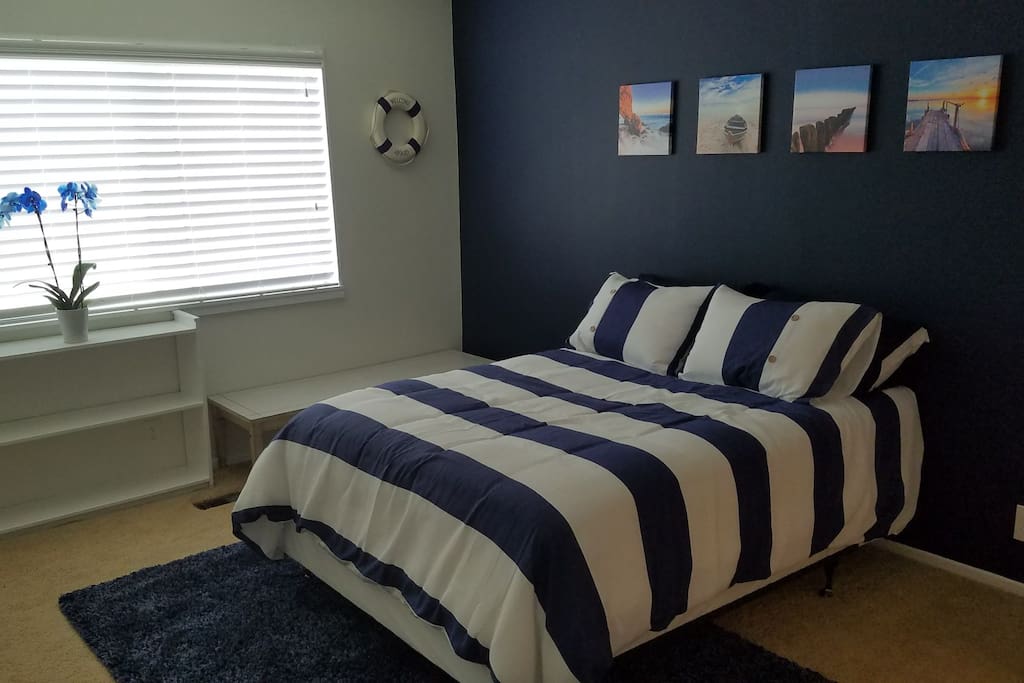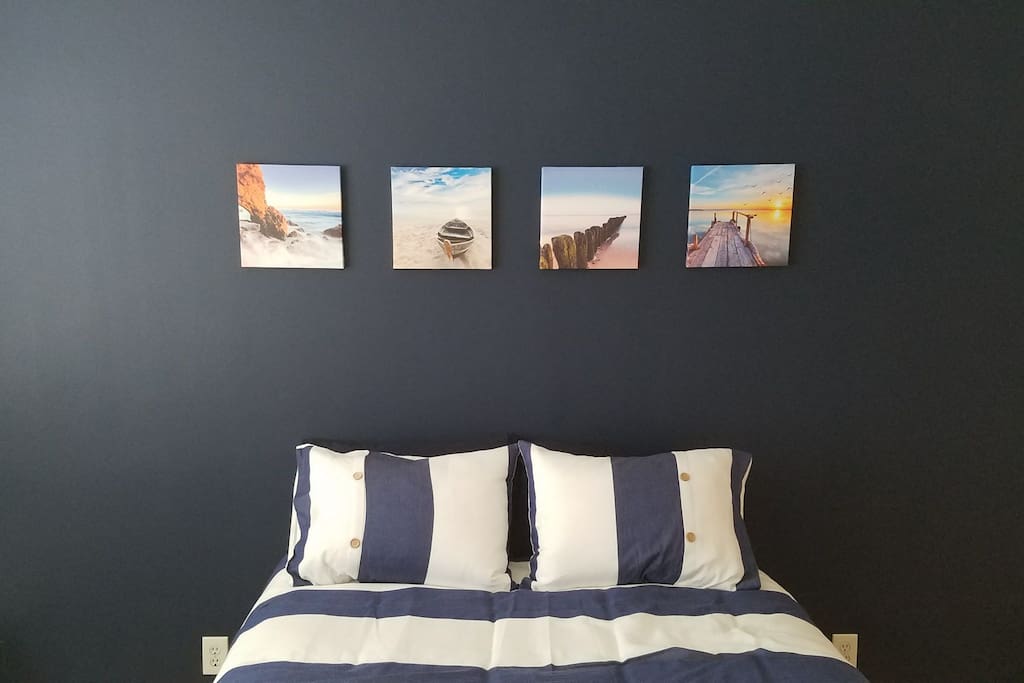 This cozy private room is exactly what you're looking for if you want a safe and quiet neighborhood just minutes from the beach!
Amenities include: free wifi, a private bathroom, complete kitchen with food storage space, two parking spaces, and full access to a 65 inch entertainment center!
So come stay a while and experience the beauty of Santa Monica!
---
Stayed here with my boyfriend for 4 nights. Room was excellent, very clean and spaceous with its own ensuite. Location was perfect, only 15 minute walk to Santa Monica beach and pier with a supermarket, bakery and a number of great restaurants close by. Hosts were incredibly friendly and helpful. We even watched Game Of Thrones together in the living room with a few beers. Highly recommend staying here!!
---
Working in the Las Vegas hotel industry I have become accustomed to have high expectations when it comes to any type of hospitality. That being said. I can honestly say that we fully recommend Henry's place! From the moment we made the reservation we received a message asking if we would be needing any amenities. The day of arrival, Henry txt us detailed photos on where to park, how to enter his place, called to give us the door code, and gave us simple instructions on where the room was located. The room looks exactly like the photos. The ambient of the entire place is very relaxing and comforting. We really appreciated the door to the room having a lock and a key being provided for it. The room and restroom are very clean. We def. appreciated the set of towels he had waiting in the restroom. He also left a note with the wifi information. We left shortly after we dropped our things off, and didn't return until late. We arrived to an extra set of towels by the door with a friendly note. We checked out before noon. Henry had two nut bars waiting for us, which was a very nice gesture. We would def. stay at Henry's place on future visits to Santa Monica.
---
Henry was an amazing host. I informed him of a 5 minute warning for arrival and he met me outside in time to help me with my luggage and carried it all the way to the room for me. He was very welcoming and asked if I needed any additional items for my stay, for instance toiletries. He provided me with an extra towel that I can use for the beach which was very nice of him. Also appreciated the fact that the room had its own lock so I felt safe (although Henry and his friend are both very nice gentlemen). It's nice to offer that additional sense of security for travelers. Bed is super comfy and the bedding so soft. Would definitely recommend the room!
---
Hello! I'm a gentleman from Santa Monica, California and I love meeting the good people in this world. The feeling of acceleration when I'm on a plane taking off is an addiction of mine so hopefully I'll be landing in an airport near you soon!