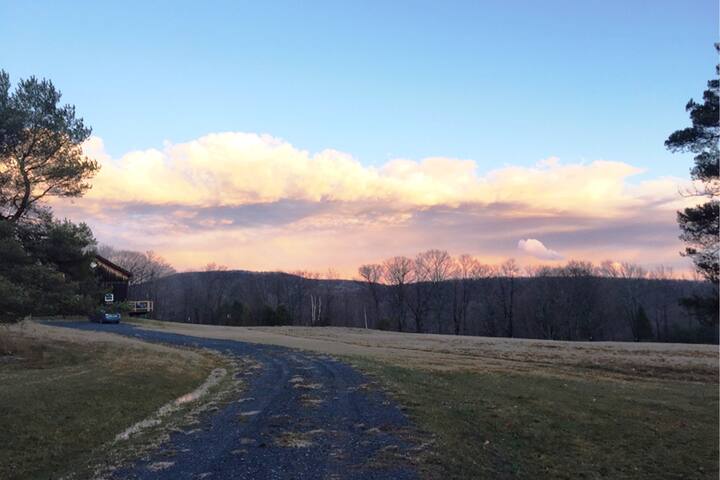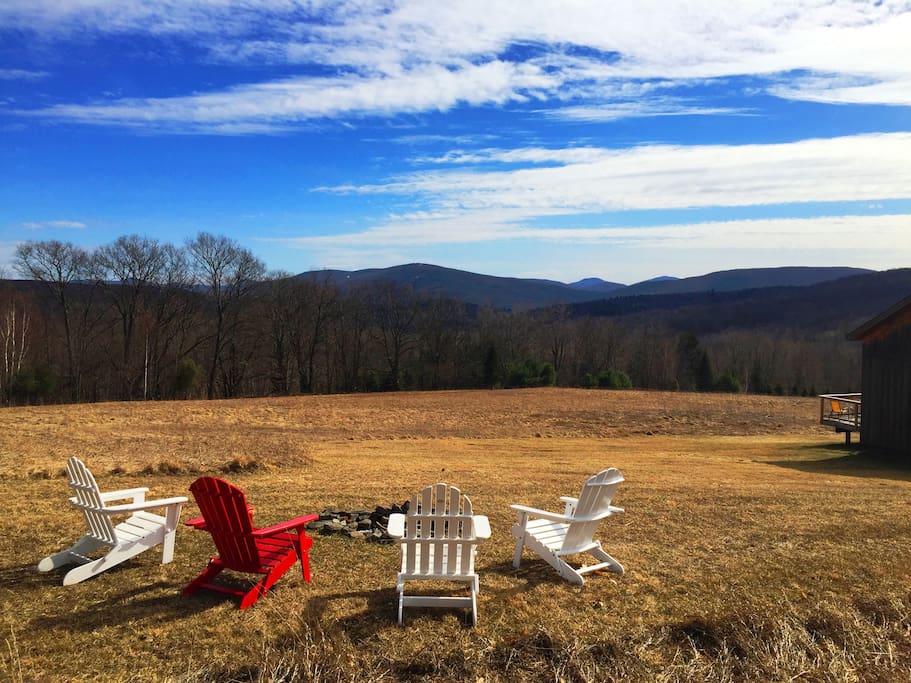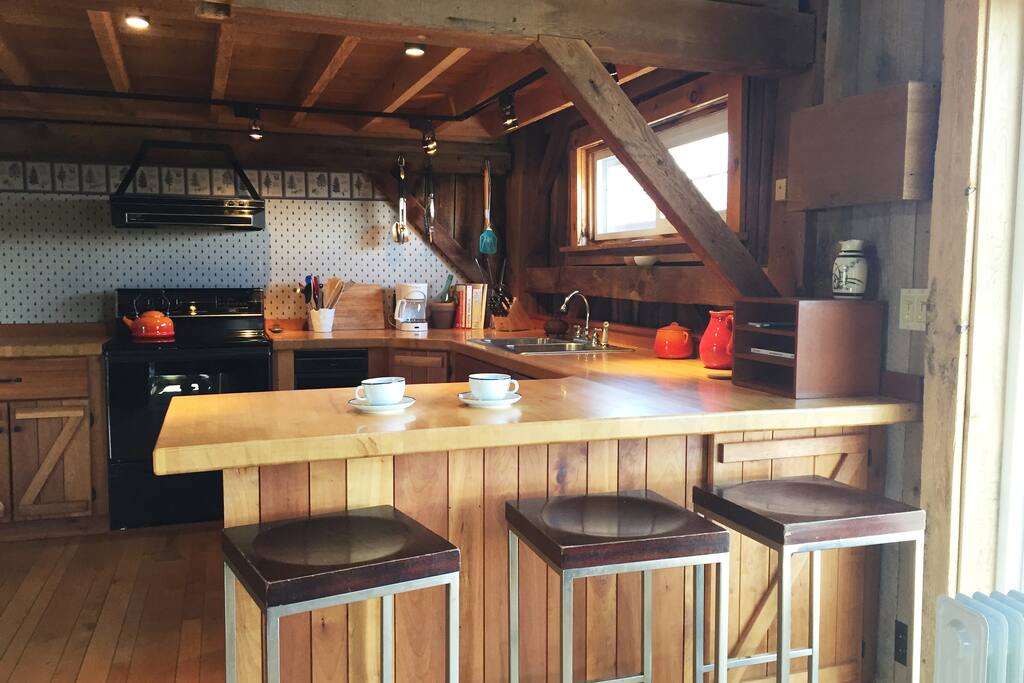 Great Gray Barn. Near Belleayre/Spillian/Roxbury
This classic country barn has been completely updated and is full of modern conveniences, country charm, and a lot of local history! You will feel far away from it all all as you look over the acres of land all around you but you're actually very close to everything Catskills!
Sit on the deck or in the Adirondack chairs on the hill and get lost in the sunsets and the amazing mountain views!
---
Jason and Phyllis' Great Grey Barn property was so great we almost don't want anyone else to know about it and keep it a "best kept secret." The barn was incredibly clean, was stocked with all the amenities needed for cooking and cleaning, and has a great back deck with calming mountain views. And if it weren't for our barking dog, we are pretty sure the deer would have been out in the neighboring field every single morning and evening. We hiked the Giant Ledge trail nearby while there and would highly recommend it. The property was also within 5-20 minute drive of several different dining establishments as well! The only con we had was the sleeper sofa. We were two couples and were anticipating the sleeper sofa to be a more traditional, off the ground sleep setting. This sofa's cushions unfold and then you put a sheet over the sofa cushions. It's pretty much like lying on sofa cushions on the ground. Our guests said it wasn't uncomfortable it was just unexpected! Thanks Jason and Phyllis for a greats stay!
---
We booked a fairly last minute weekend trip for the Fourth of July and stumbled upon the Great Gray Barn. It had everything we wanted- open spaces - great views - and privacy. Overall it exceeded our expectations- we truly felt like we were "away from it all" but we were also just a quick drive to a ton of cute shops, incredible hiking / mountain views, and great restaurants. It's also a quick 30-40 minute drive to a great local brewery in Westkill! The house itself is big, cozy, and very clean- and view from the back porch is spectacular! Jason and Phylis were extremely friendly, attentive and even went out of their way to stop by and personally assist with a request. We definitely recommend and will be staying with them again!
---
It was nearly 20 years ago when we ventured out of NYC looking for a weekend home. After a long search, we ended up in the Margaretville area of the central Catskills and fell in love with it. Friendly neighbors and nature all around... not bad, I must say. It didn't take us long to start our vacation rental management business and move up here full time. And it's been great.
We are nestled in the Catskills Park - 275,000 Forever Wild acres - with undisturbed nature and pockets of quaint small towns. We love that the natural beauty is year round and we take advantage of all there is to do. Hiking is amazing, skiing and snow-shoeing, river tubing, and... is antiquing considered a sport? (maybe, depends on who you ask!).
We have everything from great restaurants featuring farm-to-table freshness to amazing artisans... all within a few miles of each other.
We are involved in local community groups (and we are proud sponsors the annual Margaretville Elf Parade!), I'm on the board of the Central Catskills Chamber of Commerce, we support local art and schools, and generally do all that we can to be a part of allowing our towns to prosper while keeping nature pure.
We have a combined 60 years in the service industries (we met in a restaurant in NYC!) and love helping our guests find the perfect place to unwind, unplug, relax, and overall just chill out. We've found that can be very easy to do with the miles of mountain views, the clean air and water, night skies overflowing with stars, and pristine lakes and streams

语言:
English