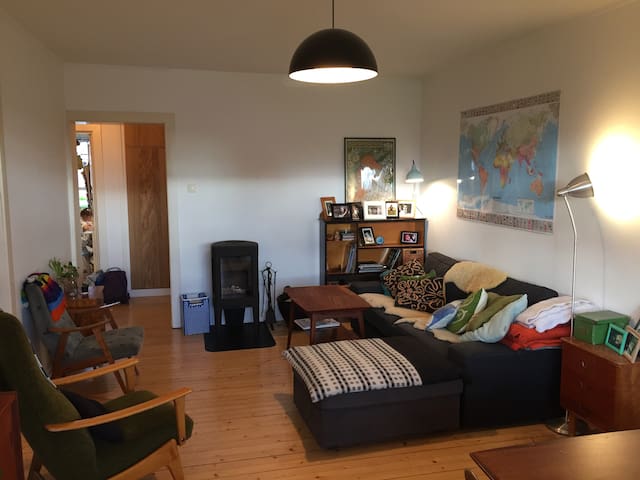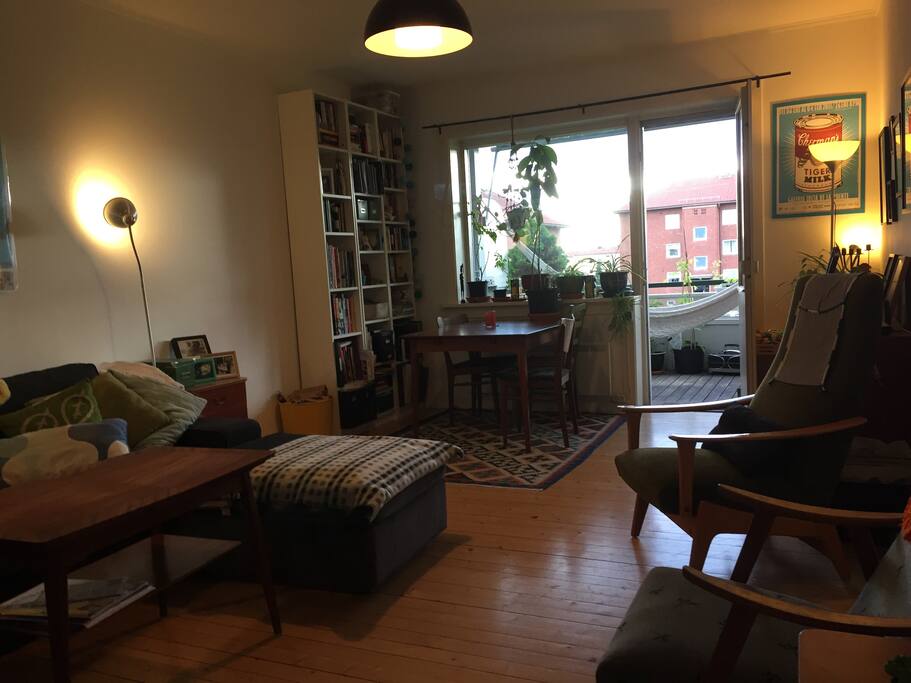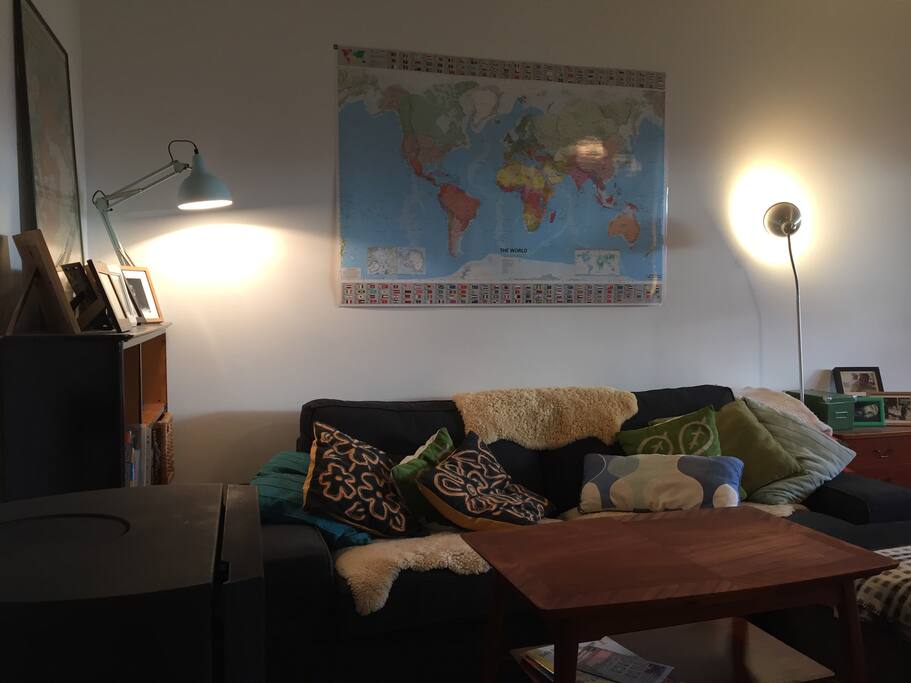 Cozy Etterstad apartment! 10 min from central Oslo
Our cozy apartment is located in the child-friendly Oslo neighborhood of Etterstad. Plenty of morning and afternoon sun, and on warm summer days, eat out on our balcony! The apartment comfortably sleeps five people, 2 kids + 3 adults. The area is surrounded by green parks with playgrounds every two blocks, and don't miss the beautiful nature walk along Alnaelva River, just 5 minutes away. A convenience store, bus and metro connections from the front door. Want to ride a bike? You can borrow one!
---
---
---
---
We're a Latino-Norwegian family, so believe in "mi casa es su casa". But we also value mutual respect in sharing, so let Norwegian etiquette be the guide, and please leave our house as you found it. That's how the honor system works :) Please use the vacuum cleaner in the hallway closet, and floor and surface cleaners, buckets and mops are located in the bathroom, as needed.
An easy way to keep things clean is to follow another Norwegian norm: Please do not wear shoes indoors!
You are free to use bedsheets and towels, and we'll let you know if we need you to throw them in the washer/dryer upon your departure.
The dishwasher is not the newest, so please wash food off the plate before placing in the machine.
We recycle and it's easy in Oslo for all to do the same! Green bags are for food waste, blue for clean plastics (ex. no food sticking to it), and grocery bags for all else (green & blue bags are under the sink; grocery bags are behind the kitchen door). Please throw out your trash when you leave. The trash receptacle is outside our building, 20 meters up the street, and all trash (except paper) goes in the closing cylinder.
You're welcome to use any coffee, tea, spices or other food you may find, but please replace before you check out.
Please don't smoke indoors, but the balcony is no problem (just throw your butts in the trash afterwards).
No grilling is allowed on the balcony, for safety reasons.
And just a word of caution: if you eat in the balcony, don't leave your food unattended because the magpies are expert thieves!
---
---
---
---
We had a great stay at Armando's place. His house is located in a very beautiful area very close to central Oslo. There are beautiful parks and nature trails close by that are worth exploring. The house was very clean and had all the facilities we needed to have a comfortable stay. Armando got in touch with us and asked for our preferred sleeping arrangements and everything was in perfect order for our stay. Armando is a fabulous host. He's very friendly and responded to my messages promptly. He sent detailed travel instructions to his house and very cool recommendations for what we could do in Oslo. I would certainly recommend Armando's place to any guests coming to Oslo. :)
---
I'm a multi-cultural Hispanic American, living in Norway with my Peruvian wife and our two kids. The globe reflects in my being and life as I travel and inhabit it. I live to share, enjoy and make good food, am passionate about the world's diversity- cultural and environmental- and music always sings inside me. I carry a deep respect for peoples and the earth with me wherever I go, and extend it to whomever I cross paths with. I hope we meet on the path someday soon!