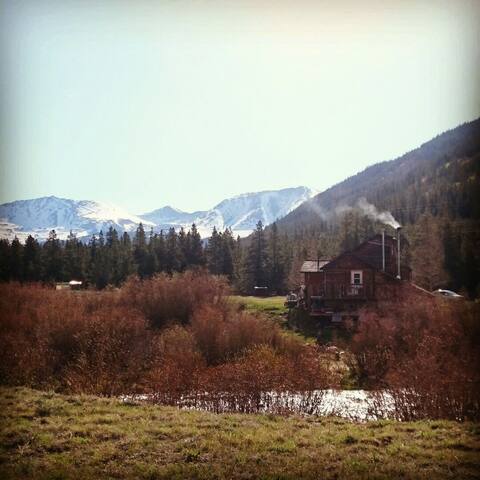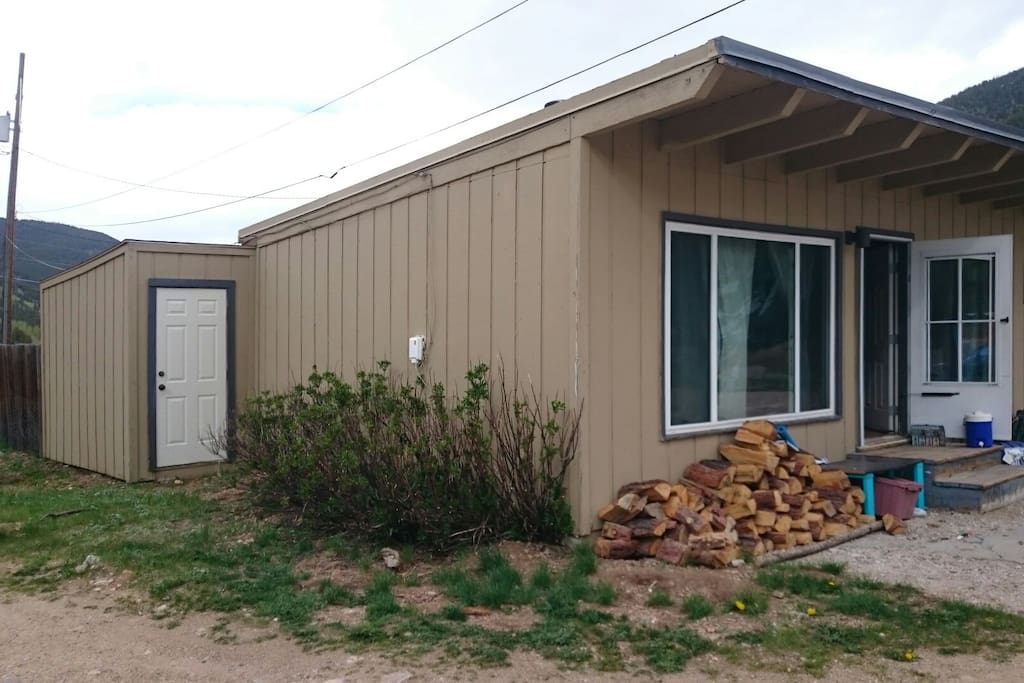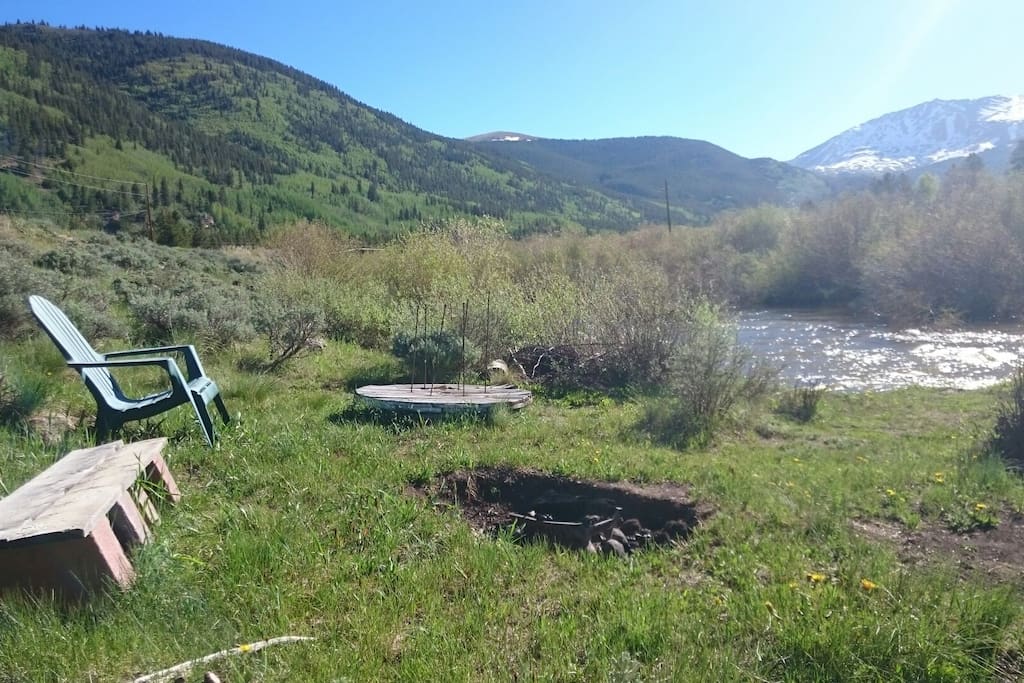 1880's Climax Mine cabin just 3 miles from town alongside the Arkansas River. Walk out the front door with your camp chairs and sit by the fire pit next to the river or play fetch with your dog in the wide open space just steps away.
Fenced backyard with two firepits and the potential to set up a projector to watch movies under the stars.
Wood burning stove for those chilly nights, and huge picture windows for tons of natural light
---
Good location. Easy in & out. Responsive of host quick. Good shelter best for young solo traveler (pull out bed flimsy). No more than 2 people tight space. Quiet & peaceful by the creek; pretty mountain views- bring your collapsable chairs.
I apologize if you were expecting more than what I described in the listing. The listing does say it's a pull out, my personal residence, and a small simple cabin in the woods. It is not intended to be a hotel room, but to feel like home; hence the books, magazines, photos, artwork and art supplies for guests who like to partake, dog toys for visiting dogs, etc. The products in the shower are for guests to enjoy a bubble bath if they wish, and to be free to travel without extra liquid toiletries. I hope you'll find accommodations more to your preferences in the future, and I recommend searching for places that are full time vacation rentals. Cheers.
---