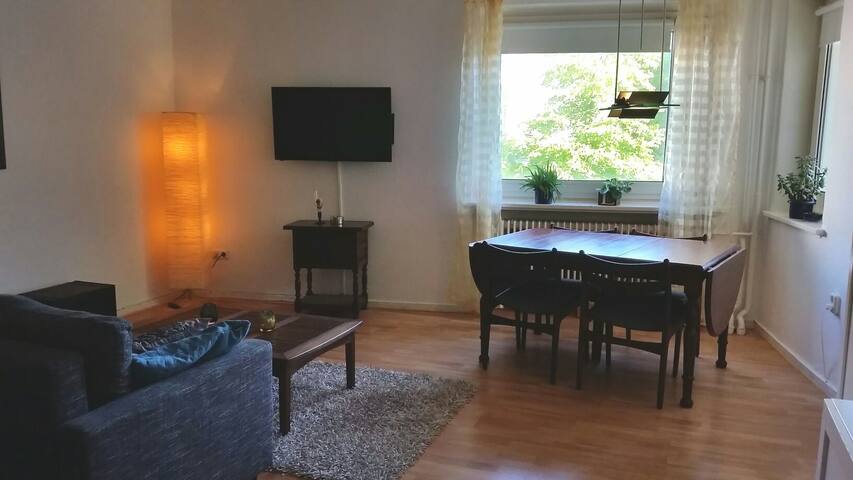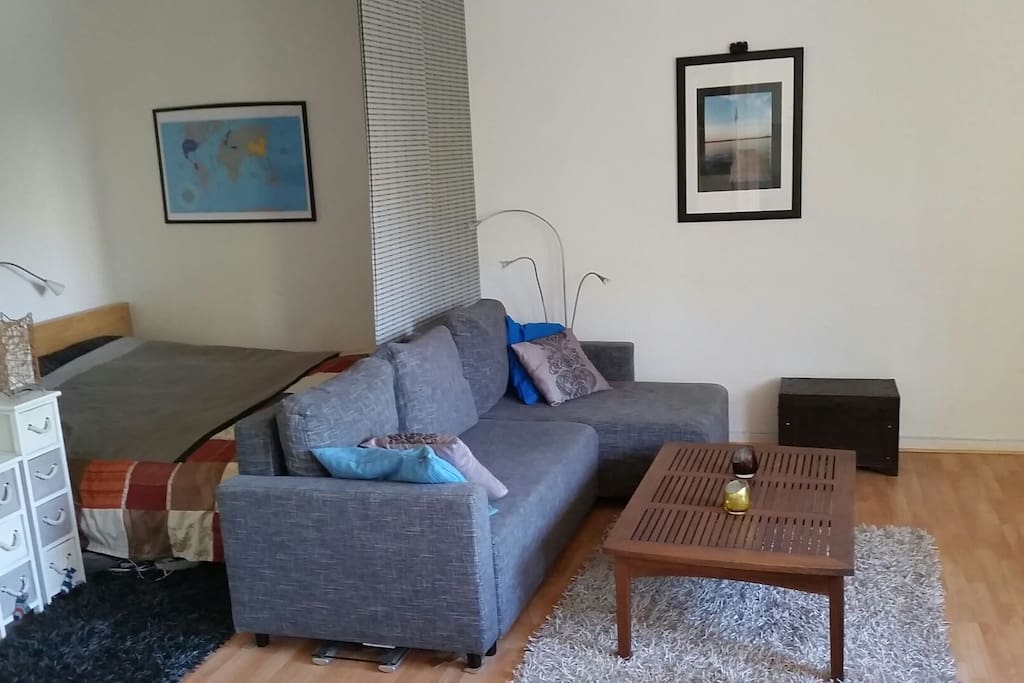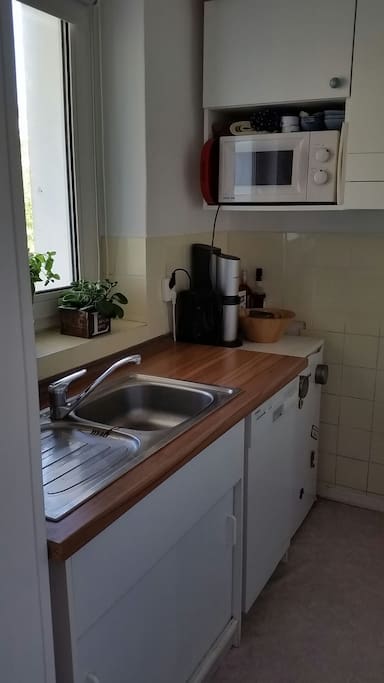 Ich vermiete meine schöne 1-Zi-Woh. in absoluter Top-Lage! Es fahren direkt vor der Tür 10 verschiedene Buslienen in die Innenstadt. Supermärkte, Drogerie und Bäcker sind in 2 Min. Fußweg zu erreichen. Die Förde ist nur 1km entfernt.
其他注意事项
In der Wohnung befindet sich ein großes Bett und eine gemütliche ausklappbare Couch, die locker zwei weiteren Personen einen Schlafplatz bieten kann.
---
Can´t recommend this apartment. Accommodation is very dusty (furniture as well as a lot of big dust chunks on the floor, especially under the bed and in the corners) The bathtub is not very clean. There was so much dust in the apartment that we had to leave after the third night (of five) because the largest dose of antihistamine did not work and my girlfriend had a very bad allergic reaction. To stay outside as long as possible to avoid being in the apartment is not a great situation for holidays. So I contacted the host and asked her if it's possible to leave earlier. I told her that an allergic reaction makes it hard to stay and if it's possible to get a refund of the last two nights. The communication was very difficult and slow-going. At first she offered a refund for one night but she refused to refund at least 50% of the costs for the fourth night. Her reason was that she couldn't find a new gust so soon and that she is absolutely sure that her flat is clean. Also pictures we made, to show her that her flat definitely is dusty, didn't convince her. As we told her that we´ve left the apartment and that we've left the keys in her mailbox she recalled the refund of the last night and told us to contact airbnb to find a solution. She was not cooperative at all. Finally we had to contact airbnb and to start a mediation process. Airbnb was very cooperative and supported us to get at least 50% of the fourth night and 100% of the last night back. We don't know if Sina refunded the money, or if airbnb had to pay the costs. Fact is, that Sina completely refused the mediation process as well (although she wanted us to contact airbnb) and she didn't even make a counter offer. I really hope, that Sina changes the conditions for future guests and that she trys to find a solution, if people are not happy. Airbnb is build upon the tolerance of the guests as well as the hosts. And if a host is just interested to get as much money as possible by renting his or her room, he or she hopefully doesn't find so many guests who support him/her.
---
Sina was a great host, received us nicely at her apartment with cold beers and great attitude. Her apartment is just above a supermarket and next to a bus stop that takes you basically anywhere. This makes it very inconvenient. The place was very clean when we arrived and had everything necessary to have a great stay, with a big living room and good illumination. A good option to visit Kiel
---