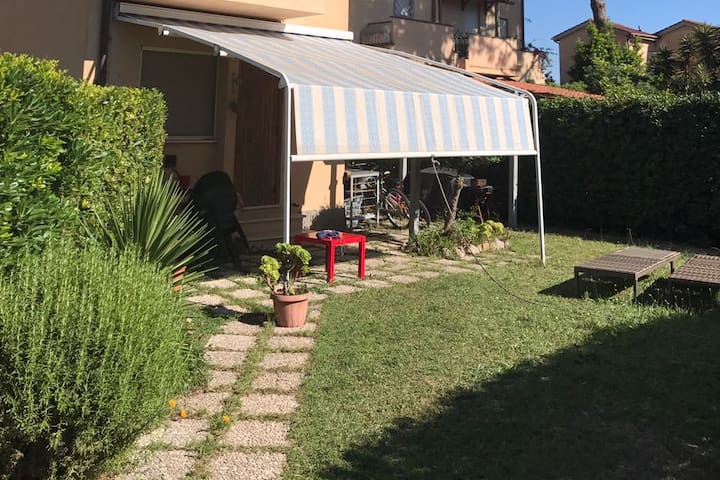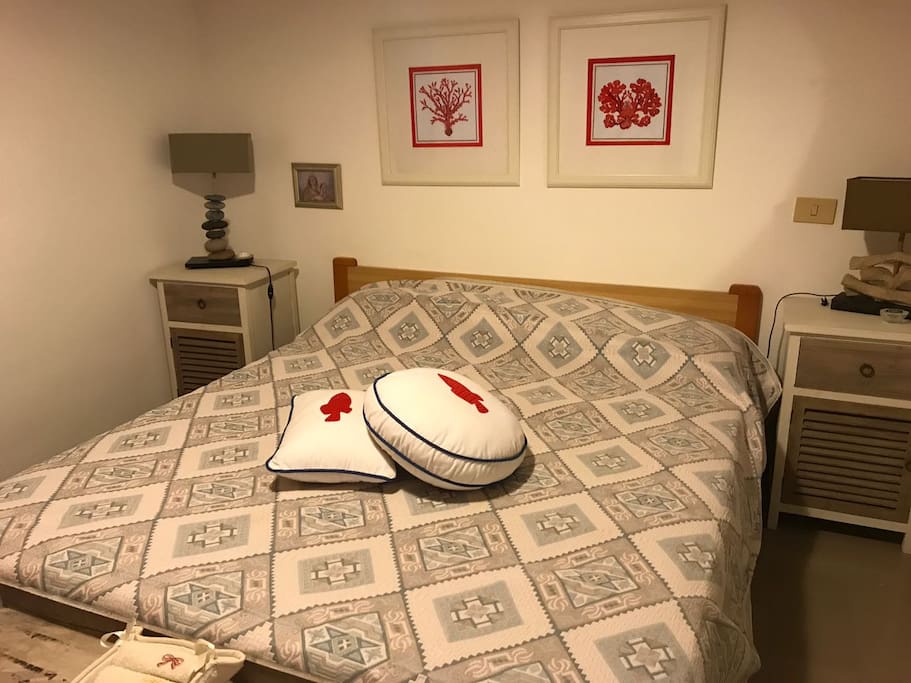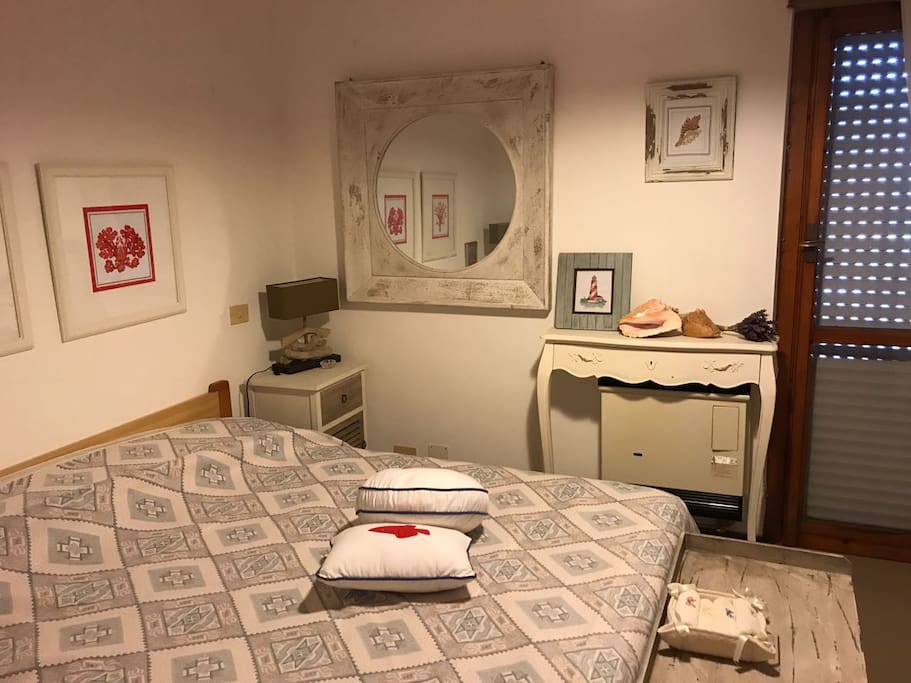 SUMMERTIME! FREGENE is close to the eternal city of Rome (40 car minuits), the house is 8 walking minuits from the sea.
- 2 bedrooms, 5 total beds, 1 dining room with kitchen, private garden
- A private park for the car on the street
- 5 walking minuits from restaurants, bar, shops
- A very beautifoul village with parks, trees, and a lot of fun!
---
I love to confront all travel experiences. World is something amazing, other experiences can enrich my knowledge of it.
I can teach you how to make a great Pizza. You know, I'm italian, I have pizza in my DNA.

I live in Olgiata, in the Northern part of the city. There is a train station and you can reach Rome centre in 30-40 minutes.

I love so much things. I have lot of hobbies, I love to share my experiences.
I ave an interest in informatic (I work in IT sector).
I love Music, Videogames, Art, Role Playing Games, Soccer. But most impourtant I love to travel, meet new friends, meet new cultures. It's amazing and know new way of life is outstanding!
Life is the GREATEST adventure.
And the world is an outstanding place: I want to see all I can!
Music, Movies, Books
I love movies. In particular sci-fi, fantasy and movies about the life.
I love music. My favourites are Green Day, I love Rock, pup and surf-punk, but I am open-minded and I love all the music.
Types of People I enjoy
editI never judge people. Each person is made in its own way, and I can learn something from everyone.

*** FOR WHO VISITS ROME - WHAT YOU CAN'T MISS (a little guide to Rome)

Lot of people asks about what to see / to do in Rome. I was born and grew up in Rome, and the city is simply amazing, I'll try to explain best things here.

- If you have interest in story and/or art:
Colosseum, Vatican Museums (simply amazing Cappella Sistina), San Pietro Church (near Vatican Museum), Piazza di Spagna, Fontana di Trevi, Piazza Venezia, Galleria Borghese Museum.
Check for Rome Free Walk:
romefreewalkingtour
each day but sunday, 10:00 and 16:00 from Piazza di Spagna (in front of American Express), it's free and very interesting.
...and you can als check if you have more time and want to see more.

- If you like to go to the beach:
Ostia is the most close to Rome, but it's crowded and just a bit dirty. Good Night Life, indeed. If you want to travel just a bit, go to Sperlonga, good and clean beach, check also Rome CS Events, each Monday we go to the beach and you can join other Couchsurfers.

- If you like Nightlife:
Go to Trastevere, it's very crowded and you can get a drink with friendly people.
Check also Campo dei Fiori, young people there, up to the morning.

- If you like sightview:
Go to Ponte Sisto, Isola Tiberina, Pincio (close to Piazza del Popolo) and "Zodiaco".

- If you want to meet nice local and/or other tourists:
Check here:
Rome CS Events
....Rome Couchsurfers organizes weekly events where you can meet friendly and smiling people, get a drink ad have a good evening. We are very open minded so if you are shy don't worry and come to meet us, you will not regret!

- Typical italian food (not the awful "tourists food"!!!):
Good pasta - <- one of the best pizza you can find in Italy, price around 10 euro


- Transports
In Rome there is a lot of traffic, always but middle Summer.
For train shedule and cost:
For car sharing:
For bus check
For metro check Bus Metro Roma (metro is open from 5:30 to 23:30)
There are also bus from Tiburtina that can reach lot of destination, check .

...and welcome to Rome! :)
语言:
English、Italiano