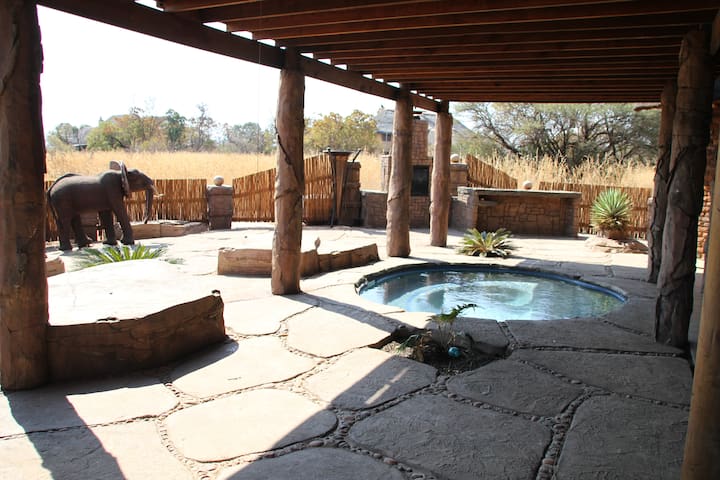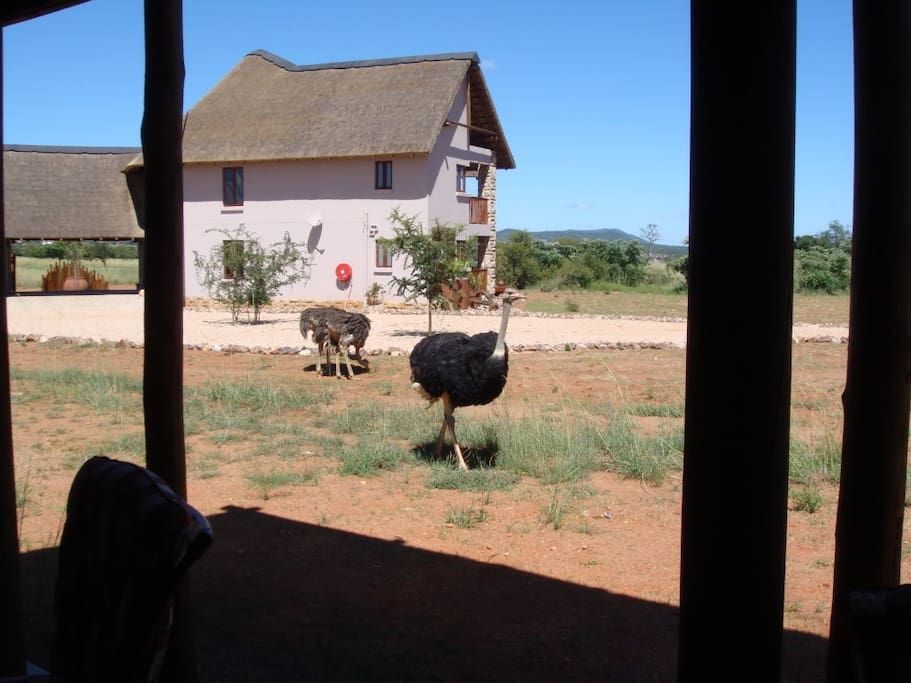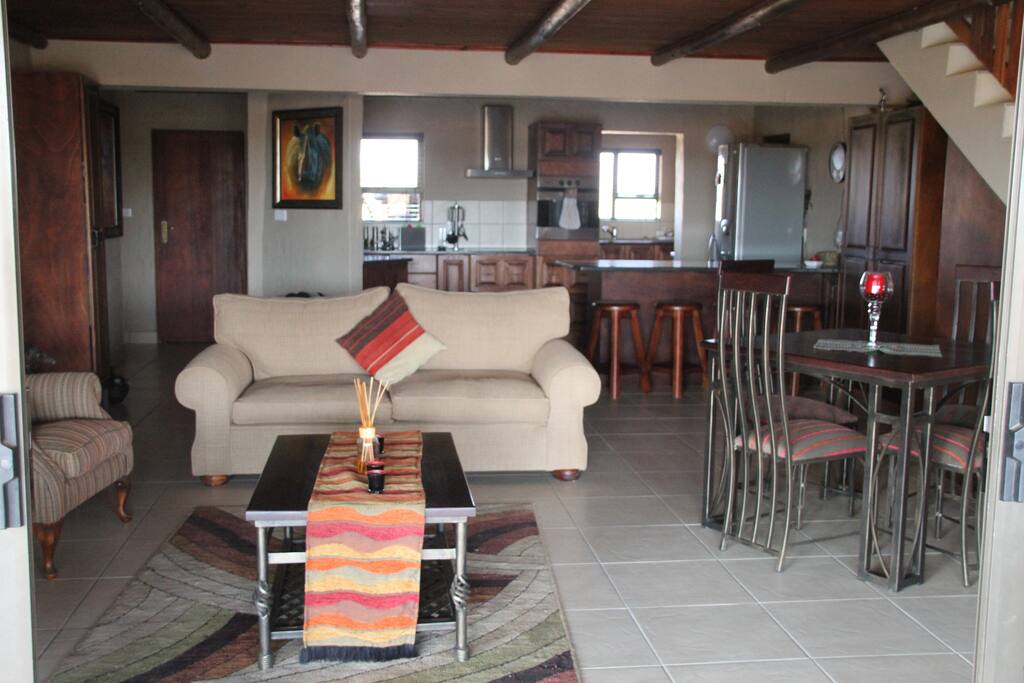 Zenbu at Zebula Golf & Game Estate
Zenbu is located on the premier Zebula Golf Estate. Our 2 bedroom house is the perfect place to relax while enjoying the magnificent animals walking past our balconies. Enjoy our pool, air conditioning, entertainment areas and make this your home away from home!

---
This beautiful property is superbly located with great views over the golf course and the amazing sunsets over the mountains. All fixtures and furniture are of top quality and the house is equipped to the highest standard. If you were to stay in a comparable suite at the Palace (Sun City) in terms of size and quality, you would pay 45,000 Rand ($3,700) per night! This property offers exceptional value for money.
---
We enjoyed our stay tremendously. It is such a peaceful location with the most amazing sunset views - we even saw giraffe's walking past the one morning. The rooms are also massive which was ideal for our family outing where we needed a camping cot in our room - there was more than enough space with plenty to spare! The house is also very well equiped with everything you would possibly need... if you are looking for a peaceful bushveld breakaway away from noise and people - this is the place for you!!
---
A spacious and clean 2 bedroom house with all the conveniences of modern living. Candace was very responsive to issues (dstv and stove that were not working due to power outages on the estate). Lighting in house is poor - too few lights and existing lights not very bright. Bring along flash lights for when outage does happen. There are a few emergency lights.
---