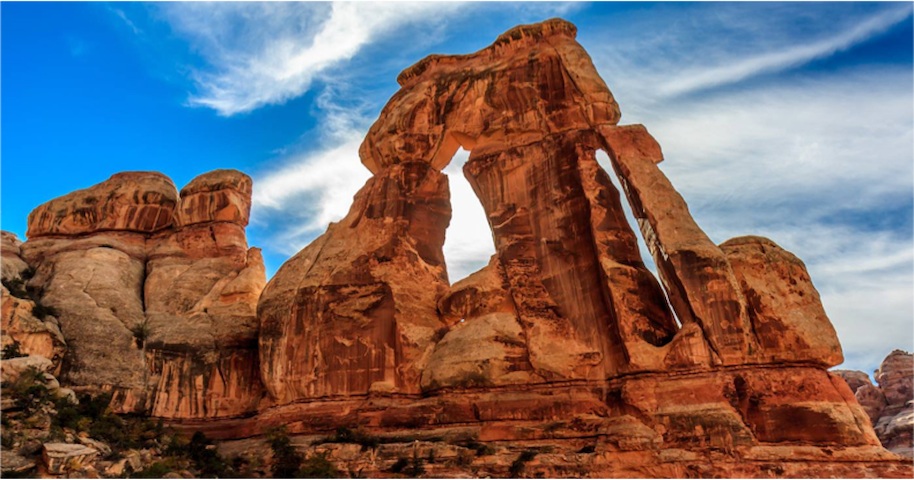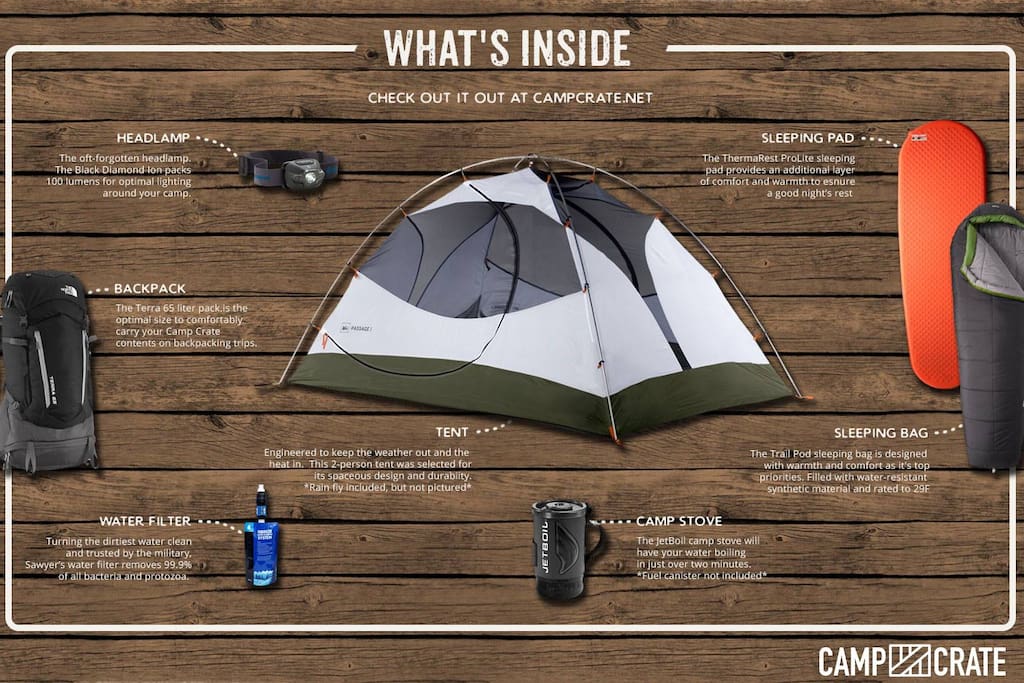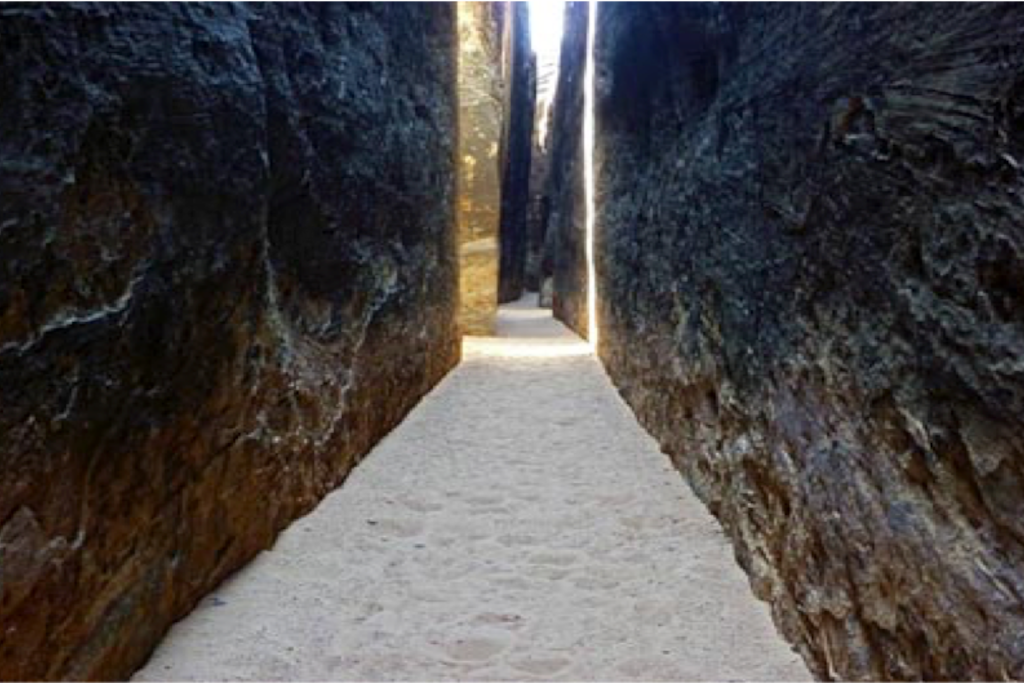 Gear Rental for Self-Guided Backpacking Trip! Moab
**Check our other listings for our 5-Star Reviews!** Backpacking is the most intimate way to experience our National Parks. In this listing, we will help organize a customized, self-guided backpacking trip for you and your guests. We ensure you get the most out of your trip by sending you to our favorite destinations within Canyonlands.
房客使用权限
How it works . . . 1) We help plan your trip and obtain wilderness permits 2) We mail all the gear to you 3) Enjoy your trip 4) Attach the included, pre-paid shipping label and send it back to us for cleaning.
其他注意事项
Details: Due to the confluence of the Green and Colorado rivers, Canyonlands National Park is divided into four districts: Island in the Sky, The Needles, The Maze, and the actual rivers. The Needless district derives its name from the red and white sandstone spires that overpower the region's landscape.
Trail Name: Big Needles Loop Hike (Canyonlands)
Distance: 24.8 mile loop (can be extended to 29.7 or shortened to accomodate a 2-Night, 3-Day Stay)
Trailhead GPS Coordinates: (PHONE NUMBER HIDDEN) While these coordinates are accurate, the National Park Service (NPS) recommends that you have access to quality maps not only when you are hiking, but also when you are driving.
Transportation and Airports: There are no public transportation services around the park. The closest commercial airport is in Salt Lake City International Airport. Grand Junction Regional Airport is another convenient option as there are numerous car rental services and is only a three-hour drive to the trailhead. Moab is the closest town to the Needles district in Canyonlands; taking an hour and a half to get there.
Good to Know: Needles Visitor Center is open 8am-6pm in late March to late October. This is a great place to outfit your expedition with the necessary maps and required permits. As weather patterns change, so does the availability of water. The current water status and their locations will be available for you at the Visitor Center. Emphasis must be placed on quality topography maps and an accompanying compass. It is highly unlikely that your cell phone will have reception, so you must have alternative forms of navigation.
Essentials: The biggest obstacle to hiking in the Needles District is the scarcity of water. Whenever you find access to water that can be filtered, do so!! NPS recommends that you drink at least one gallon of water a day while spending time in Canyonlands. Sunscreen, wide-brimmed hats are also recommended as the searing desert heat is relentless and unforgiving.
Dangers: Canyonlands is so beautiful and inspiring that oftentimes the dangers that are associated with such a wild place are overlooked. Make sure to always be cautious near cliff edges and to be mindful of loose rock. Flash floods can happen in this environment; never try cross a wash that if flooding! Do not wander If you become lost in Canyonlands, this will only exacerbate your situation. Instead, stay calm and wait for rescue. Always tell someone where you are going and when you plan on returning; it could save your life.
Wildlife: Dangerous animals inside the park include: rattlesnakes, scorpions, and black widow spiders. The occasional black bear may also be spotted from time to time. If you are lucky enough to see a bear, please keep in mind that it is wild! By not approaching wildlife, you can do your part to ensure that these creatures retain their wild element.
What is Required: Permits are required for any backcountry travel in the park. Reserve your spot in the backcountry immediately at: (URL HIDDEN) Squaw Flat is a developed campground in the Needles District, and is where we recommend your first night be spent. The $20 campground fee will not only provide you with easy access to your trailhead the following morning, but also provides comfortable amenities such as: picnic tables, fire grates, and flush toilets. Reservations can be made for Loop A of the Needles Campground in spring and fall, while Loop B is on a first-come, first-served basis.
Here is our recommended 6-Day, 5-Night Hiking Itinerary (Please note, this can be shortened to accomodate 2-Day, 3-Nights or anywhere in between)
Day 1: Travel to park, make sure your permits are secured and buy maps!! These can be purchased at the Needles Visitor Center. Set up camp at Squaw Flat Campground and get a relaxing night of rest.
Day 2: Total Mileage: 2.6 or 7.5
Wake up early, adjust to the weight of your pack while you follow the cairns for a leisurely 1.1 miles. Take a left once you reach the Peekaboo Trail Junction, hike 1.5 miles. If desired, you could set up camp at the LC1 backpackers camp at this point, making for an introductory day of 2.6 miles. However, you could opt for an out and back on the Peekaboo Trail, which offers views of ancient pictographs and granaries left by the Ancestral Pueblo people. If this idea awakens your adventurous spirit, take a left at the junction before the LC1 backpackers camp, continuing the trek on the 4.8 mile (Round Trip) to Peekaboo Spring. Make sure to replenish your water supply as you make the return trip back through the colorful canyons that are highlighted with the pictographs that evidence those who came before. Return from this satisfying side trip to the LC1 backpackers camp for some rest and relaxation after your 7.5 mile hike.
Day 3: Total Mileage: 6.8
Continue along the Lost Canyon trail for another 3.3 miles, passing backpackers camps LC2 and LC3. Take a left onto the Squaw Canyon trail and continue for another 3 and a half miles to backpacker's camp EC3.
Day 4: Total Mileage: 5
Wake up rejuvenated and excited to revel in the magnificence that is the Druid Arch. To behold this iconic figure, you must continue on the Elephant Canyon trail very briefly until you see a sign that marks the junction for the Druid Trail. Take a left and bask in the 2 mile hike to the arch. Enjoy a relaxing time at the arch, before making the 2 mile return trip. Upon reaching the Elephant Canyon Junction, make a left, continuing your hike for 1 mile to backpacker's camp CP2.
Day 5: Total Mileage: 7
Today's hike will take you through the trail known as the "Joint." This is the largest crack between rock formations in both Canyonlands and Arches National Parks. Once you have completed the Joint trail, you will find yourself at the Chesler Park trailhead, where there are picnic tables and toilets!!! Walk half a mile down until you see the junction Beef Basin road. Turn right and hike 0.3 miles until you see the Devil's Pocket Trailhead. Continue left on the Devils Pocket Trail, avoiding the Chesler Park Loop Trail that goes off to your right. Eventually you will have a substantial climb through the pass in the Pinnacle Formation. In less than half a mile after the descent you will find a small side trail that leads to backpacker's camp DP1. If you want to spend an additional night in the backcountry, follow this short trail for a quarter mile and camp amongst the boulders. 5 Night, 6 Day option: continue following the trail towards Devils Kitchen Camp for a little over a half mile; where the trail ends when it meets the road. Pay attention here as there are numerous side trails that may be confusing. You need to find the cairn-lined trail that heads east from the vault toilet. This will be found on the east end of the campsites. Follow this trail as it twists and winds for 2.3 miles. Turn left at the trail junction and hike for another 0.6 miles. You will then come to a four-way crossroads, turn left and you will be at EC1.
Day 6: Total Mileage: 3.4
The last day hiking will allow you to reflect on the extraordinary feat you are about to complete, while continually reveling in the splendor that is abundant around you. Pack up camp and return to the crossroads, where you will turn left and hike for another 0.6 miles. Veer right at the fork in the trail and continue for another 2.8 miles. You have successfully completed and navigated a backcountry loop around the Needles section of Canyonlands National Park. You truly have seen some of the most magnificent scenes that our wild places have to offer. From here you can take your car back out the way you came, head into Moab, and enjoy the Moab Brewery!
---
---
---
---
不适合婴幼儿(2岁以内)入住,或不能为婴幼儿提供安全的住宿环境
---
---
---
I am an avid camper and adventurist living in Yosemite National Park. My free time is spent wandering through wilderness, rock climbing Yosemite's world-class granite, and road tripping to all the amazing locations in the Sierras.

I love to help guests make the best of the park and avoid the crowds. Reach out to say hello! I aim to make your trip unique and unforgettable in a non-traditional style.
语言:
English