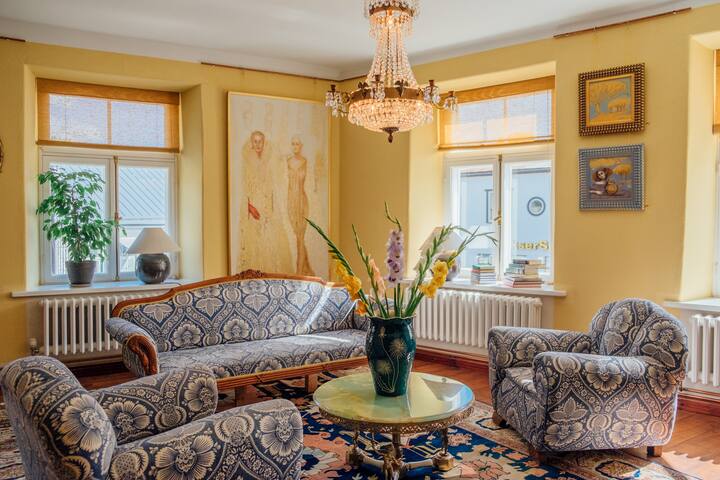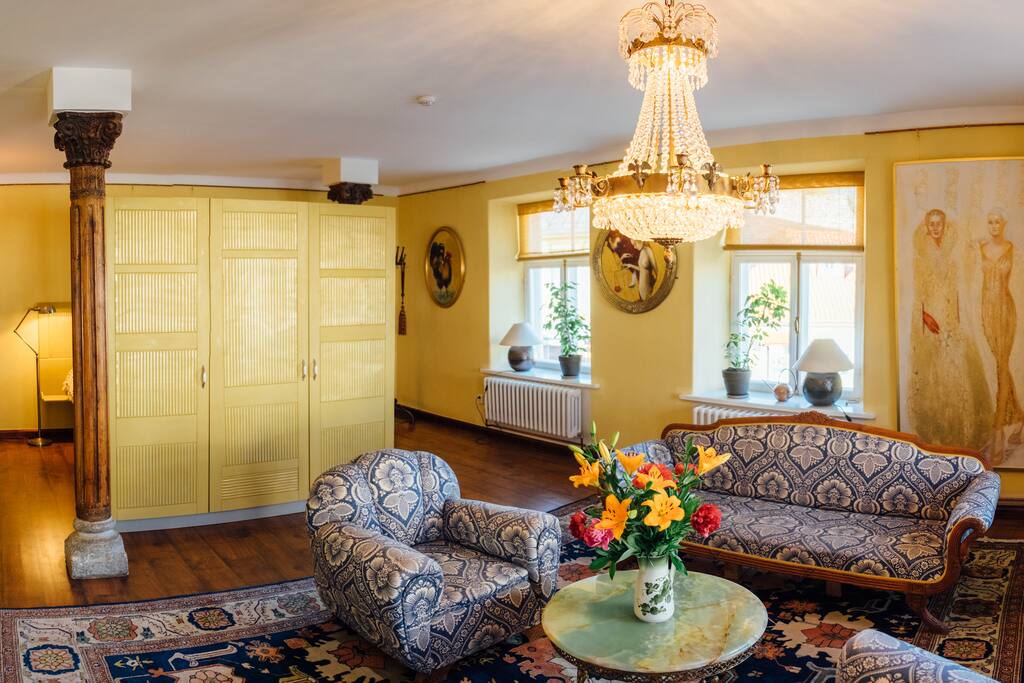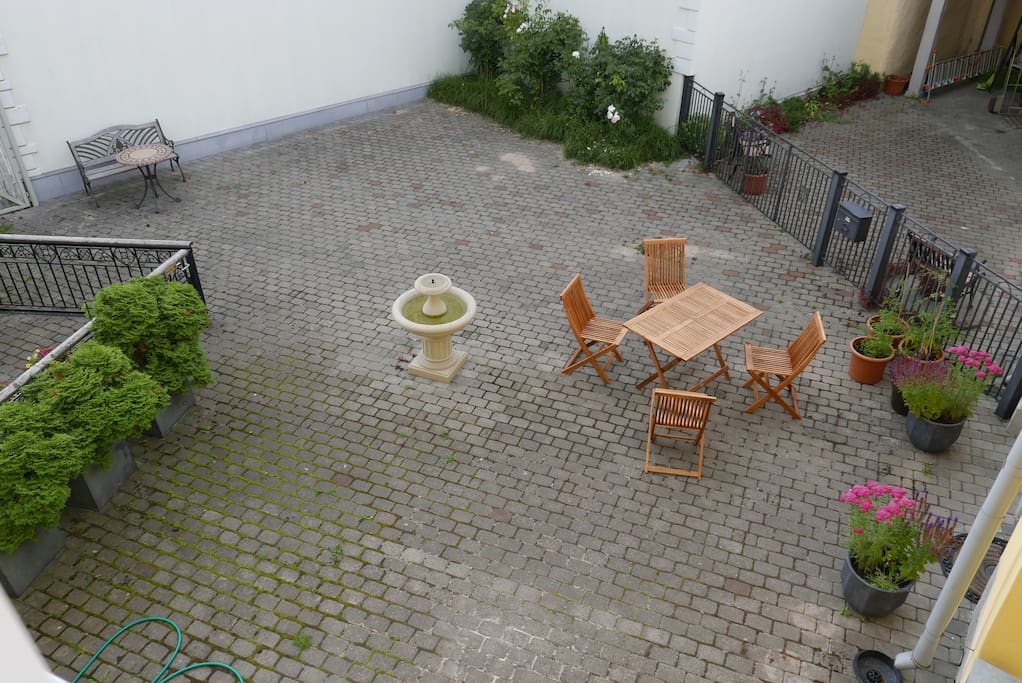 Epp Maria guest suite is a beautiful and comfortable place to stay during your visit to Haapsalu.
The suite is located right on the main street of Haapsalu resort, in the art gallery of famous Estonian painter Epp Maria Kokamägi.
The apartment has a spacious bedroom/living room, a shared hallway with fireplace and a private bathroom.
Rooms are decorated with paintings, furniture and ceramics of artists Epp Maria Kokamägi, Jaak Arro and Liisu Arro.
---
I stayed with my mother snd my two smsll dogs for one night. A perfect place to stay if you love great art and want to explore Haapsalu on foot! Great location-in the heart of Haapsalu! The room is very beautifyl and everything was well organised. She even had everything prepared for the dogs. Really nice of her. Anni was a super host! This place is for enjoying and making wonderful memories, we sure did that.
---
Peatusime sviidis seoses enda pulmadega ja tuleb ütleda, et imelisemat ööbimiskohta ei oleks osanudki soovida. Sviit on sisustatud pariisliku boheemlaslikkusega, nähes väga suursugune välja, sealjuures hubast olemist rikkumata. Tundsime end perega seal rahulikult ja turvaliselt. Suhtlus oli ka väga hea ja sõbralik. Siinses sviidis peatumine oli privaatsem, kui seda oleks olnud majutusasutuses. Kindlasti soovime seal uuesti peatuda! We stayed in the suite because of our wedding and we have to say that we could not have wished for a more beautiful place to stay. The suite is decorated in bohemian parisian style, with a very magnificent appearance, without breaking the cosiness. We felt calm and secure there with our family. The communication was also very good and friendly. Staying in this suite is more private than it would have been in a hotel. We definitely want to stop there again!
---
Korter on suur ja avar. Sisustatud maitsekalt ja kaunistatud suurepäraste maalidega. Võib tunduda kallis, kuid on väärt iga senti. Võimalik on kasutada ka siseõue, kus saab rahus istuda ja õhtut nautida. Tuju loob ka väike purskkaev. ˇAsukoht on peatänava ääres, ümbruskonnas on kohvikud, kus on meeldiv aega veeta. Suurepärane teenindus. Apartment is very luxurious. Actually it is part of art gallery. Small courtyard gives opportunity to sit and relax with class of wine. Place is situated in the main street in the heart of the city. There are nice cafeterias and restaurants at short distance. I enjoyed this very much. Anni was very nice host, everything was perfect. Great value for many.
---