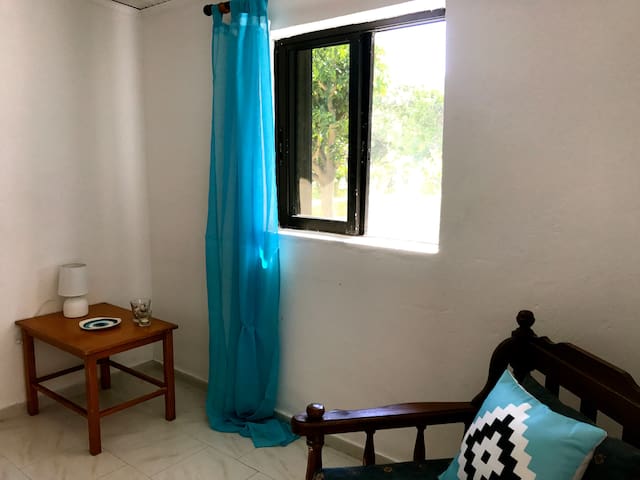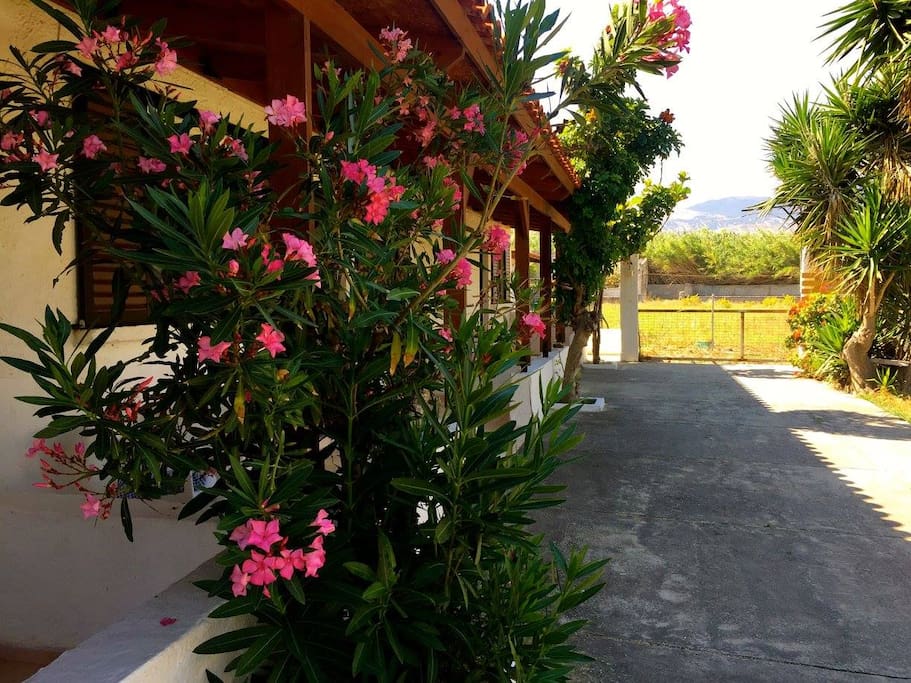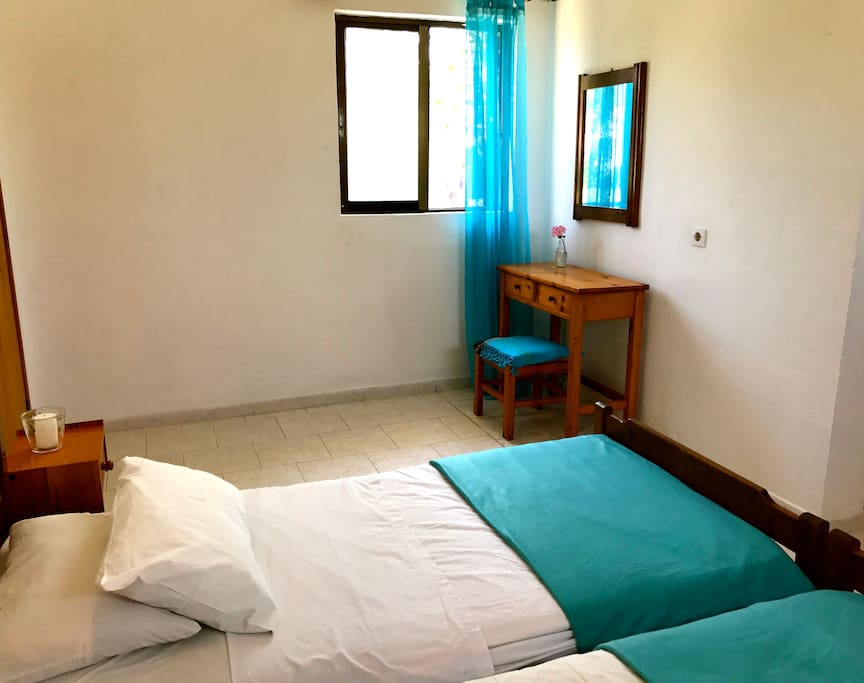 Ground floor apartment close to the beach
The apartments have their own bathroom, kitchenette and veranda. In the garden are plenty of quiet places to read or relax in one of the hammocks. A beautiful and long sandy beach where you can swim and sunbathe is only a 40 meter walk.
Our beautiful place is about 4 km from Kos town. Close by, yet away from the crowds. You can also make special walks and bike rides in the area. On these routes you'll find the best, real Greek tavernas.
Just out of Kos town (4 km), on the quiet countryside, and close to the beach (40 meters). Surrounded by fruit trees and olive yards.
The bus stop is at 100 meter distance. Or you can rent a bike and enjoy the wide cycling road along the beaches that can take you to the center of the city.
---
We really enjoyed our stay at Mariëlla's place! She created a really nice laid back atmosphere with the relaxing garden (including hammock and couches), that make you escape the touristy scene of Kos town. In addition, Mariëlla gives amazing tips on where to go on the island! Definitely recommend this place.
---
I had a great time at the Country House. The apartments/little houses are very clean and friendly decorated. The garden is very nice and the perfect place to relax. The beach is just around the corner and by bike you will be in Kos City in around 15 minutes. Mariëlla is very friendly always around and helps a lot. I will definitely come back again.
---