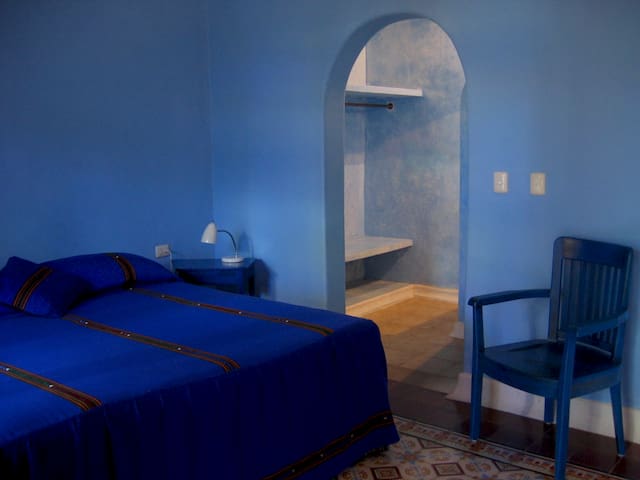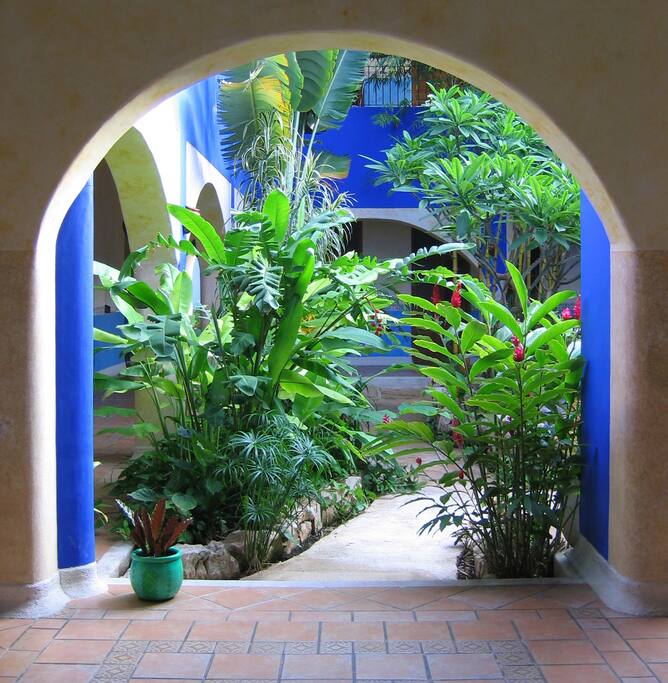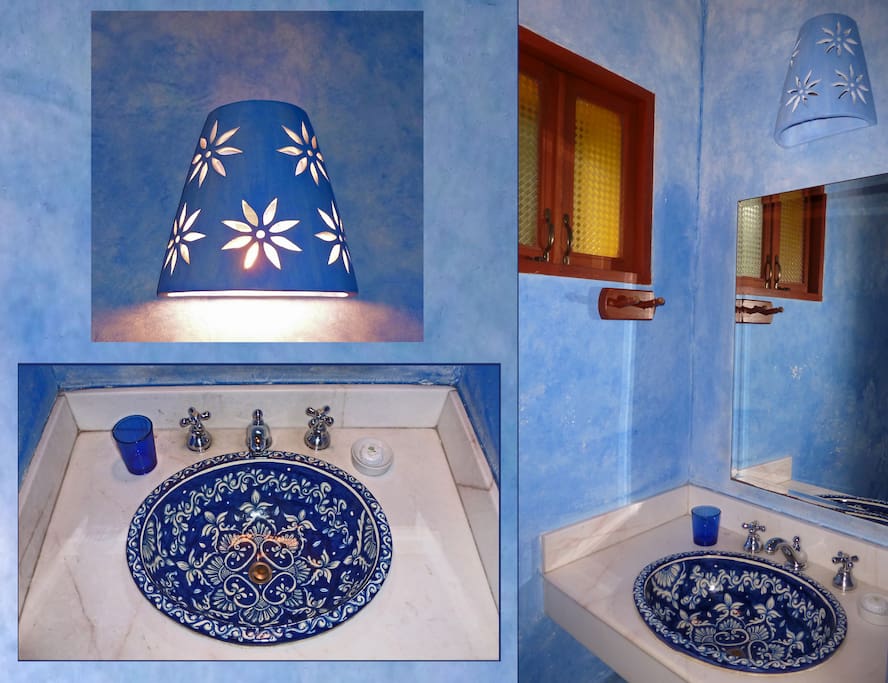 Our enchanting guesthouse has colonial architecture and tropical garden patios located in the historical center of Mérida, México. We try to maintain a peaceful relaxed atmosphere so we do not have TVs or telephones in the rooms. Come and enjoy our genuine Yucatecan hospitality and a restful place to come home to after a hard day of vacationing.
---
The place is beautiful full of plants and a the fountain in the middle is very relaxing. My room was dark and with tall ceilings, perfect combination for hot Merida. Very well located, 5 min walking from downtown, restaurants, etc. The breakfast was nice but basic and expensive. I was never able to talk to Nicole. We had a wonderful time.
---
Room is as described. Great wifi. Didn't spend much time in our room as the pool area is very relaxing. Staff very helpful and reception staff speak pretty good English. Everyone is friendly. No fridge in ur room but they r happy to put some stuff in the fridge if required. Pool is just perfect for what u need. The water fountain in the first courtyard makes u relax as soon as u step away from the busy street. Location is fantastic. The zocolar just from the house has some amazing restaurants. Couldn't fault this place to stay. Def recommend this to other people.
---
If anyone ever aspire at owning a small boutique hotel, you MUST stay at Nicole's Urban Oasis as you'd learn how to do it right. This little gem of an hotel is absolutely wonderful! Honestly, the pictures don't do justice to the place - I wish I could attached mine for you to see. The room I was in was large and comfortable, the quality of the bed, pillows and linens is worthy of a five star hotel. The place is immaculate. Absolutely immaculate!!! The rooms and courtyards and truly reminiscent of an oasis. I enjoyed the time spent in the pool, and the vegetarian breakfast was a pleasant surprise. I had asked for a room with A/C as temperatures reached over 30 degrees during my stay but, frankly, I did not have to use it as the ceiling fans are so efficient (and quiet). Although I did not get to meet Nicole in person, she was quick to respond to my messages, always very kind and accommodating with me, and her pleasant and helpful staff was in contact with her. No need to look anywhere else to find the perfect place to stay in Merida; it is super well located, in a safe neighbourhood surrounded by cafés, great restaurants and beautiful plazas. I enjoyed every minute of my stay and would even return to Merida just to enjoy this peaceful oasis once again.
---