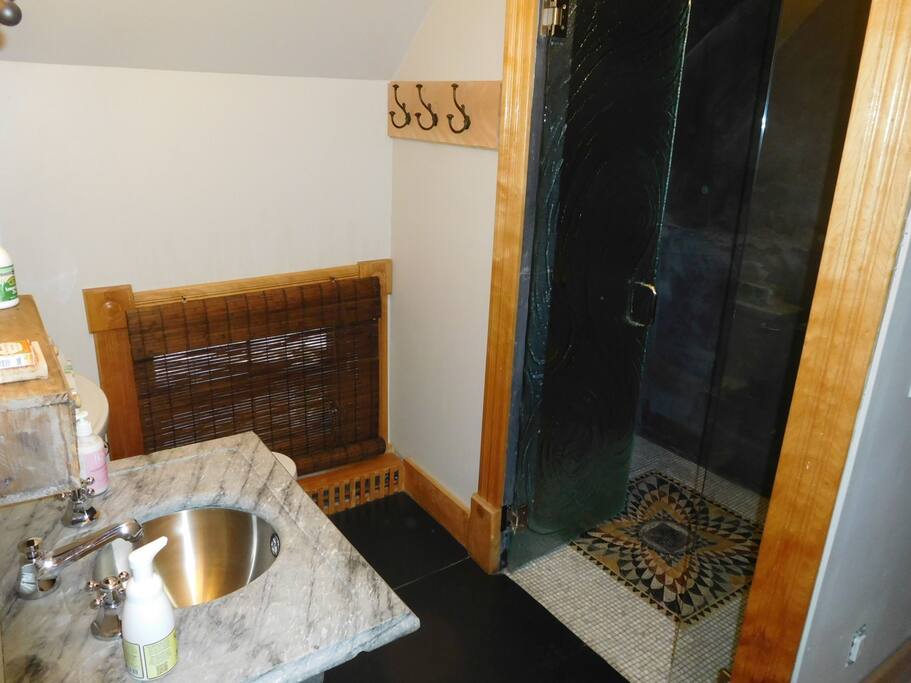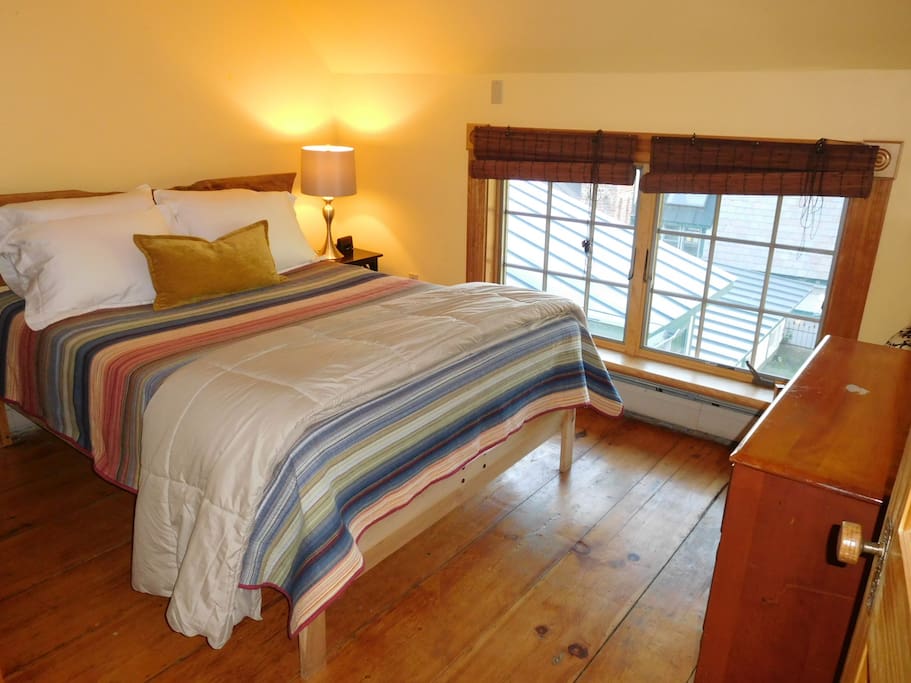 Mt. Philo Inn: Carriage House, private, spacious
The Carriage House is our most private suite.
2 bedroom 1400 sq. ft,
King bed upstairs, queen down.
Views of Lake Champlain
Spacious kitchen and living room.
Locally sourced stone & wood, food and soaps
Hardwood floors
Steam shower, Bubbler tub.
Outside flower gardens and a fountain.
Ideal for dog lovers,
Private road to adjacent Mt. Philo State Park Complimentary breakfast basket.
Midway between Burlington and Middlebury
Close to Lake Champlain, Shelburne Museum, Fiddlehead brewery
---
Jane and Dave Garbose have owned and operated the Mt. Philo Inn since 1990. The Inn has a unique lodging design, due to our spacious 3 bedroom suites with 2 bathrooms and a full kitchen, available by the night. Other amenities set us apart, including our tastefully renovated historic building from 1896, fantastic views Lake Champlain and the Adirondacks, and our location in Charlotte, the Champlain Valley's most desirable town, and adjacent to Mt. Philo State Park
"David Garbose never dreamed of being an innkeeper. The Charlotte man had a career as a speech therapist and ran a business promoting speech recognition software but when he and his then-fiancée Jane were looking for a place to get married they checked out the Mt. Philo Inn and fell in love with it. "When it came up for sale soon after the wedding," said Garbose, "we jumped at the chance to buy it. We weren't in the market for an inn but this was a place where we wanted to live."
After purchasing the inn in 1990, the Garboses renovated the 1896 facility. Initially they catered to long term rentals; people who stayed for as long as six years. Garbose said many Charlotte residents have lived at the inn, eventually deciding to purchase their own homes in town. During the filming of the 2000 movie "What Lies Beneath," there was a need for short-term rentals so the couple purchased furniture to create furnished suites. Their business now caters to those who want to stay for a few nights or a few weeks."