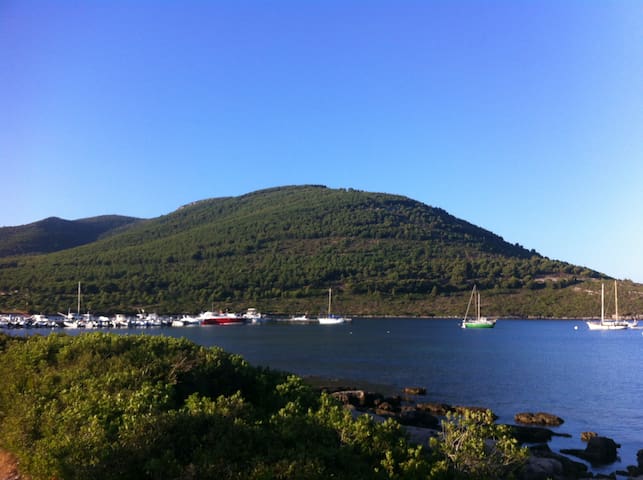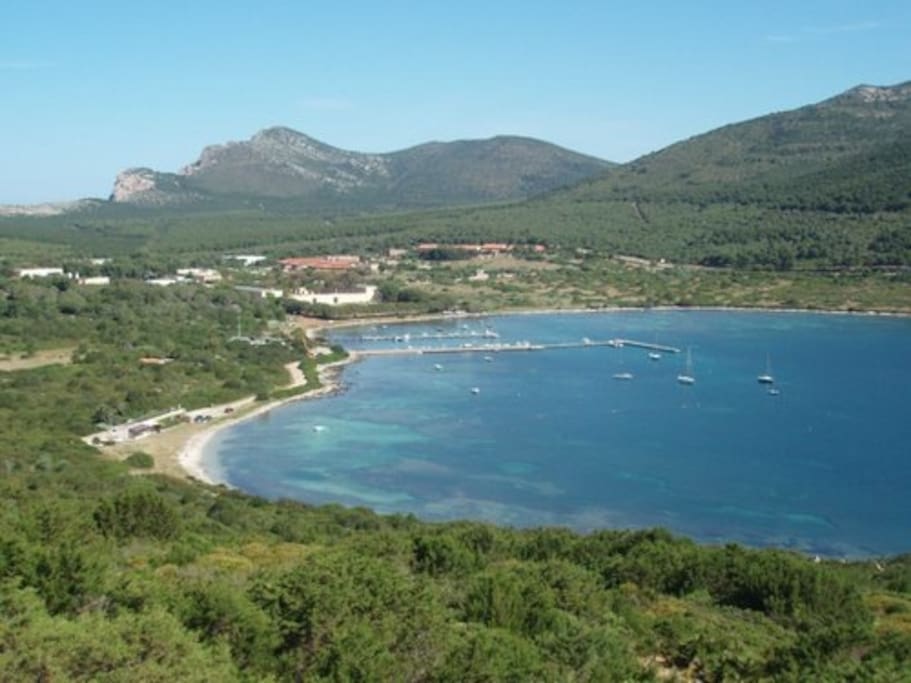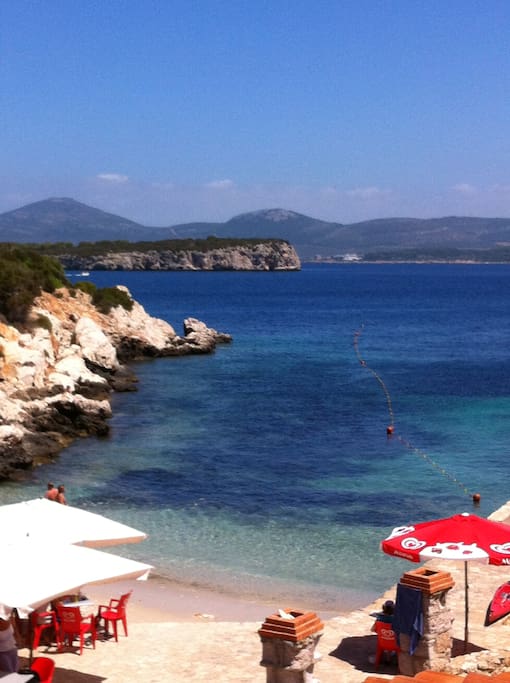 In the heart of the park of Porto Conte
In the heart of the park of Porto Conte
Apartment in the heart of the regional park of Porto Conte, Alghero, in the town of Tramariglio, once the site of a penal colony.
房源
The apartment on the first floor of a small building of ancient building and consists of:
two double bedrooms
two bathrooms fully equipped with shower
a large lounge with sofas and fireplace
a large kitchen
On the ground floor private garden belonging where you can park your car in the garden gazebo with table and chairs and barbecue to roast. The essences of the garden are those present in the park which is a continuation
The apartment is about 100 meters from the sea, reached by short walks most typical places in the area, Foraddada, falls Dragunara, Neptune's Grotto).
At 30 meters Bar The cloud market is 700 meters, 100 m. yacht club, beach 150 m, diving center, rent boats, and beach restaurant.
All the main beaches of Alghero can be reached with distances between 5 and 15 minutes by car.
房客使用权限
dominated from the lookout tower, is home to the 90s of the international center for experimental marine biology of great importance for the study of the flora and fauna of Sardinia. Behind extends the wildlife oasis where they live deer, Sardinian deer, weasels, wild sheep and little ones Giara horses; into the cliffs at Punta Cristallo, the griffon vulture nests. .

与房客的互动
The keys will be handed personally by the owner upon your arrival
---
L'appartamento si trova immerso nel verde, circodato dal parco di Porto Conte. L'abitazione esternamente risente del peso degli anni, ma internamente l'appartamento è spaziosissimo, discretamente tenuto e dotato di tutto il necessario. Il gestore Paolo è persona gentilissima e sempre presente per le eventuali comunicazioni.
---
Le logement proposé par Paolo est vaste et très tranquille. Construit dans les années 30, il est dans un cadre champêtre. L'endroit est très agréable pour qui veut se trouver en pleine nature. La plage se trouve à deux pas et une petite supérette permet d'effectuer non loin les achats nécessaires. Un véhicule est cependant indispensable pour qui veut mieux connaître les environs. Des compliments sont à adresser à Paolo, qui est disponible et très attentif. Ma famille et moi avons une très bonne opinion sur son accueil.
---
What a wonderfull place!!! The appartement is very spacious and light. Big rooms and even a baby bed. Everything you need is there, basic but more than enough. Paulo is easy to contact if needed and always ready to help. Every morning walking to the little bay and enjoying the quitness. During the night you only hear the grunting of the wild boar . There is so much to see in the close neighborhood of Tramariglio. We had an amazing and peacefull stay.
---
Che dire? Noi tutti siamo stati felici di aver scelto questa casa per la nostra vacanza qui ad Alghero. Eravamo vicinissimi nel luogo piu bello di Alghero e con meno di 5 minuti a piedi eravamo in una bellissima spiaggia molto famigliare servita da tutti i servizi base per un ottimo relax tra amici. La casa cmq ha alcuni inconvenienti tra cui la poca acqua calda che puo bastare max 2 persone senno una sola persona. Tutto il resto andava bene considerando il prezzo . Paolo inoltre e stato molto gentile. Consiglio la casa per chi vuole stare in questo punto della Sardegna che per mia opinione rappresenta al pieno le meraviglie della Sardegna.
---
L'endroit du parc naturel est super, on peut aller marcher, pour nager nous avons trouvé que c'était mieux de prendre la voiture...Comme il s'agit d'un ancien centre pénitencier, l'ambiance est spéciale, et il y a peu de constructions et de vacanciers...En pleine réhabilitation, l'endroit promet d'être assez singulier et rare...Le restaurant La Nuvola juste à côté sert une cuisine simple et maîtrisée, et les gens sont très gentils, pour ce qui est de l'appartement il nous a bien convenu même s'il mériterait quelques réparations, comme une des deux douches difficile à régler en température, l'évier un peu affaissé...mais quand on passe sa journée dehors c'est pas gênant...
---
Very nice that Paolo picked us up from airport! The house is 20 min from alghero and airport and inn middle of nature reserve. 400 meter form very nice little beach with coffee bar with some snacks. Beatifull snorkling. House is with 3 other appartments in big garden. private garden with nice patio. Clean house! Great value for money!
---
Paolo is a gentleman - friendly and helpful who kindly met us at the airport and guided us to the apartment. He settled us in and then drove us several miles to the nearest shop for supplies. After that he kept his distance but answered any queries we had by text. The apartment is charming, a real holiday home that had a lived in feel. A few things were broken but nothing that bothered us. High ceilings and bright rooms and we enjoyed barbecuing in the garden and were amused by the wild boar that charged in not realizing we were there and quickly charged out again. The local beach beside the small marina is lovely, and we swam there most mornings but went to even better beaches in the national park each day of our week long stay. Lovely fresh fruit and vegetables and fresh bread at two stalls in a near by holiday development up the hill and the one restaurant next door to Paolo's was great - we ate there twice. The swimming and snorkeling are first rate and the Neptune Grotto is not to be missed. We only made two trips to towns - one to Bosa 90 minutes away - nice town but barely worth the effort and Alghero were we went for one evening and a meal. We will certainly go back and will try to book Paolo's apartment. It suited us and the local scenery is beautiful and in late June the beaches and coves were not very busy.
---