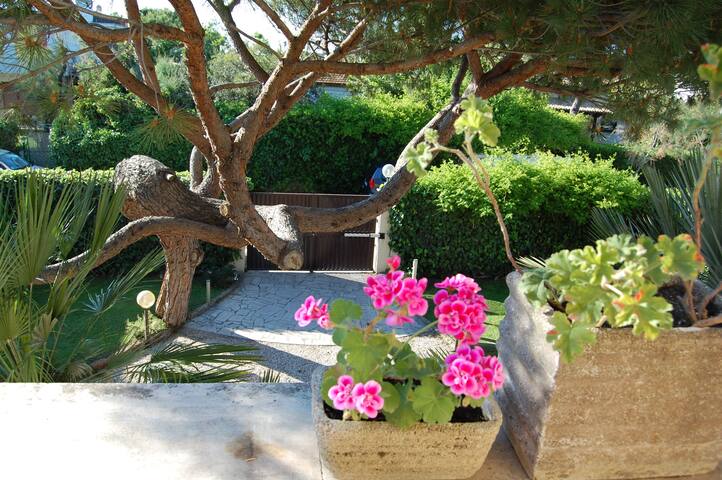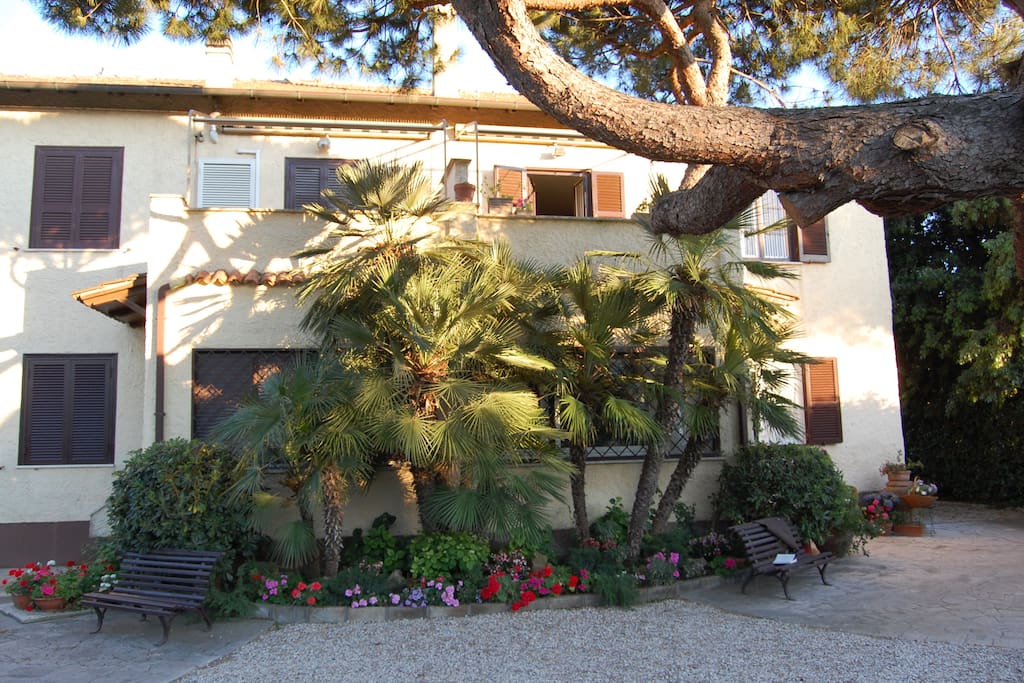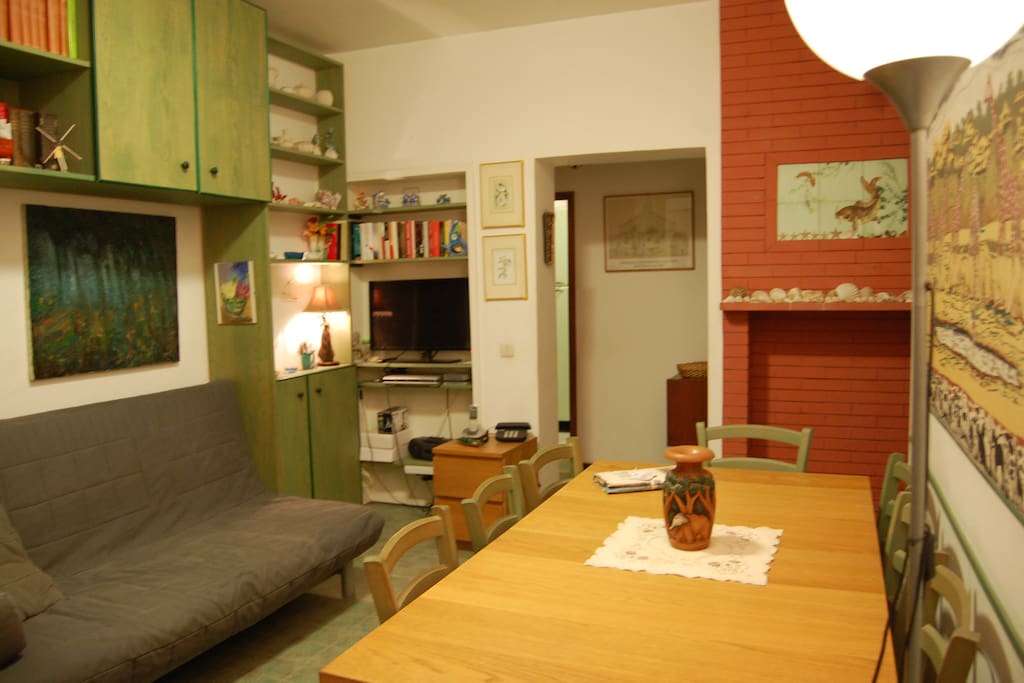 Apartment sited in Fregene (100 m from the sea)
The beach is only 100 meters.
The house is sited in the norther area of Fregene, close to "Villaggio dei Pescatori"
---
The host is lovely - she gladly came to pick us up from the train station when we waited 3 hours because the bus never turned up (note that public transport in the area is practically non existent). Loads of food (such as pasta and milk) was left for us to use (the flour had ants in it but apart from that we were happy). The flat is wonderful (4 of us stayed there), it is 3 minutes walk from paid beaches (we just walked to the sea and along it to the free beach another 5 minutes away). The village is really nice as well, however there is only one supermarket a good 20 minutes (fast walking) away - make sure you have (SENSITIVE CONTENTS HIDDEN) maps though as it is a bit of a tricky maze to figure out on the first go. The train station is 20 ish minutes drive away but a taxi is €50 - we walked it back once and it took us 2 hours. It is a good 40/50 minute journey into Rome on the train if you catch a slow train. However, the neighbours are lovely, one volunteered to drive us to the train station free of charge one morning and advised us on how to get to Rome and the Vatican City (to get to Rome you need to get the contra bus from Cornelia station, which is nearly the last stop on Metro A which you can get from the Rome Terminali train station). There were a lot of rules - such as specific times to be quiet due to neighbours but as we simply wanted to sit at the beach all day that was not a problem for us. There was no internet, and we could not use the washing machine. There was a grill and barbecue, however it is in a shared area and we were not allowed to eat outside - we had to bring the food back into the flat. But, there is a wonderful balcony with a table that was a life saver at lunch when it was too hot to sit at the beach. Overall, this place is great for a family with kids (but beware that the top bunk beds do not have safety ropes or wood so there is a 2 metre drop from the top bunk bed to the floor) who want to go to the beach every day. There are also clubs and restaurants - you can hear them at night very clearly though. Rome is possible to be visited, however you need to have a car to get at least to the train station. We had a lovely time at the wonderful beach.
---