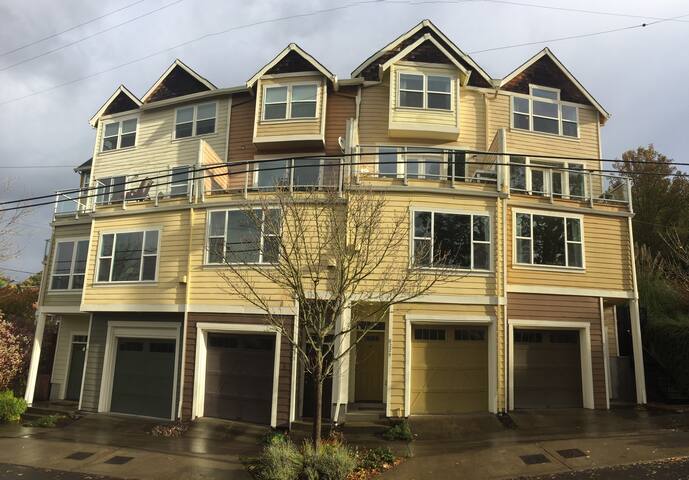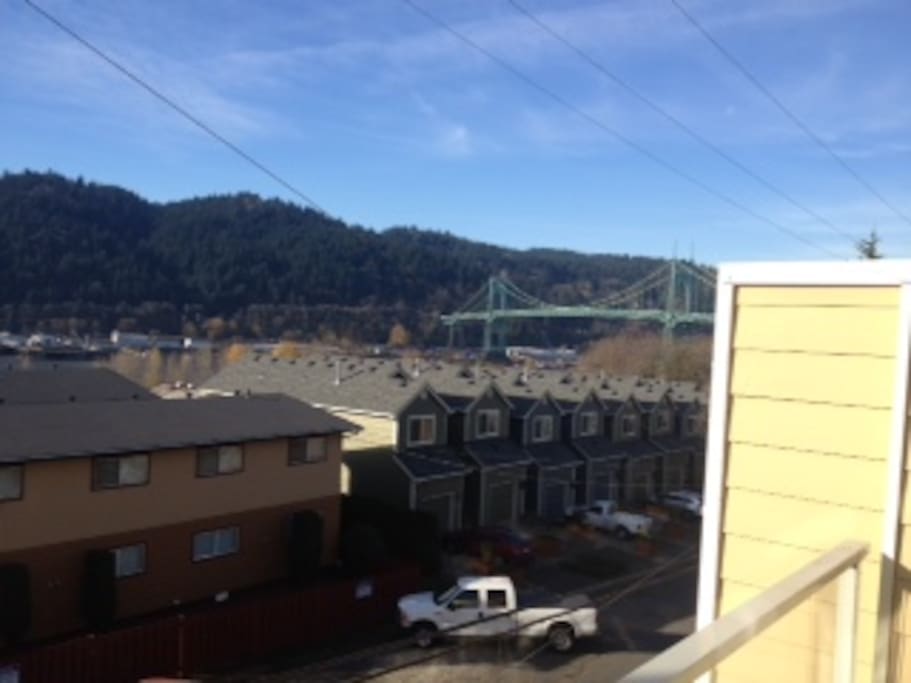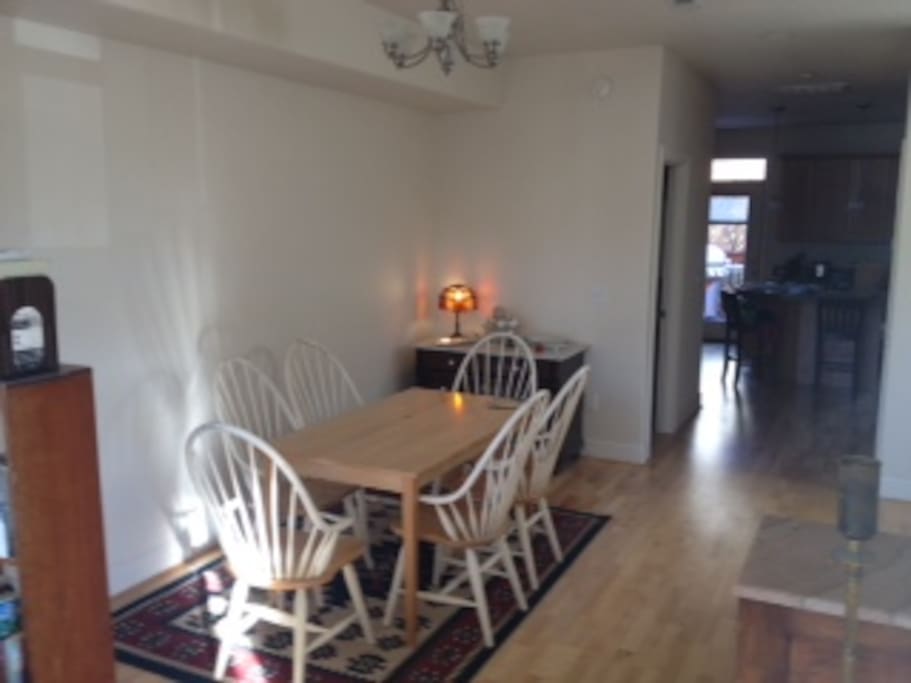 St. Johns charmer: Close to city and forest
这间联排别墅距离电影,餐馆,杂货店,巴士站和通往波特兰市中心的风景优美的自行车路程仅几步之遥。您可以从三楼甲板上欣赏圣约翰大桥,威拉米特河(Willamette River)和森林公园的森林公园景色。厌倦了一天的探索?将单元电梯带到顶层!或者在后院甲板放松,然后乘坐电梯。应该不用说,但Airbnb建议说:我的家对所有背景的人开放。
This townhouse is a short walk from movies, restaurants, a grocery store, bus stops and a scenic bike route to downtown Portland. Enjoy views of the St. Johns Bridge, the Willamette River and Forest Park from the third-floor deck. Tired from a day of exploring? Take the in-unit elevator to the top floor! Or relax on the backyard deck...then take the elevator. It should go without saying but Airbnb suggests saying it: My home is open to people of all backgrounds.
---
We stayed at Allan's home in PDX for the weekend. We are avid Airbnb users and always like to try new areas. The home is a bit far from the city, if you want to concentrate more on downtown PDX, but nice area and walking distance to Cathedral Park. We arrived at 5:30pm (after a 7hr+ drive from Seattle, since there was a huge accident). We did not know which room to stay in (no check-in instructions) , both rooms he rents were unmade. Allan soon came and finished making the bed. Safety note: the neighborhood seems quite pleasant. What you should know is there is a roommate and other guests in the home, but NO locks on your door; when you leave during the day you should bring your valuables with. Overall it was an OK budget stay but the cleanliness and lack of amenities were disappointing. The bathtub was filled with pink mold and the bathmat looked like it hadn't seen a wash in quite some time. Allan cleaned the tub when I brought it to his attention. Most every surface in the house was dirty (kitchen, bathroom, our desk and TV stand, entry stairs, etc.). If you don't mind bringing your Clorox wipes for a budget accommodation, this will do fine.
---
I was very happy with my accommodations, especially the quiet time I was able to spend out in the cozy lounging area in the back and the decks on the home led to spectacular views. My room was clean, comfortable and the furnishings provided met all my needs. The photos Allan provided were spot on so "what you see is what you get! "Overall it was a very pleasant experience and I would highly recommend staying here. I enjoyed walking around the community and meeting the locals who were all friendly and accommodating when I asked for assistance and offered suggestions about where to go and what to do in Portland. My visit's only downside was the fact that I was further away from the city of Portland than I would have preferred. All in all it was a great experience and Allan was an A-1 Host.
---
I'm new to the Airbnb hosting gig. I hope it works out because I'll need the money for the Airbnb accommodations I anticipate for my future traveling! I work as a reporter for the major newspaper in Portland, Oregon, which my keep me away from the house while you're staying here as a guest. I'm from the Chicago area and tell people I settled here for the same reasons you choose a summer camp: bicycling, hiking, backpacking and skiing, not necessarily in that order.