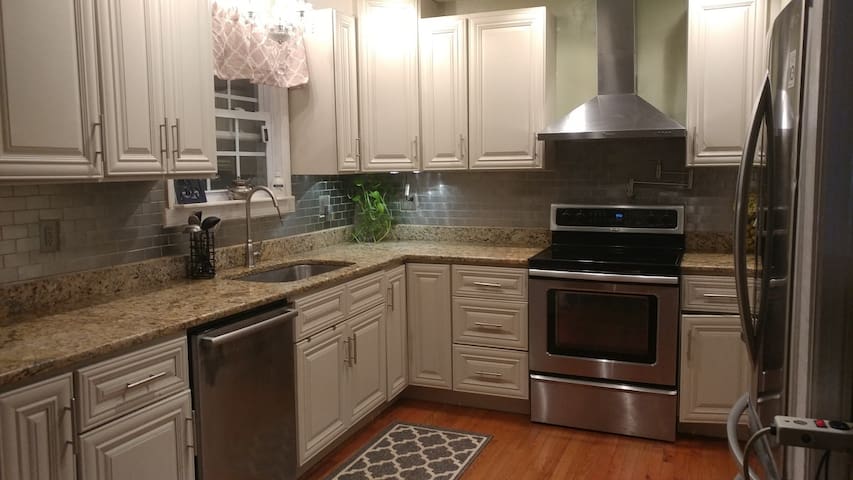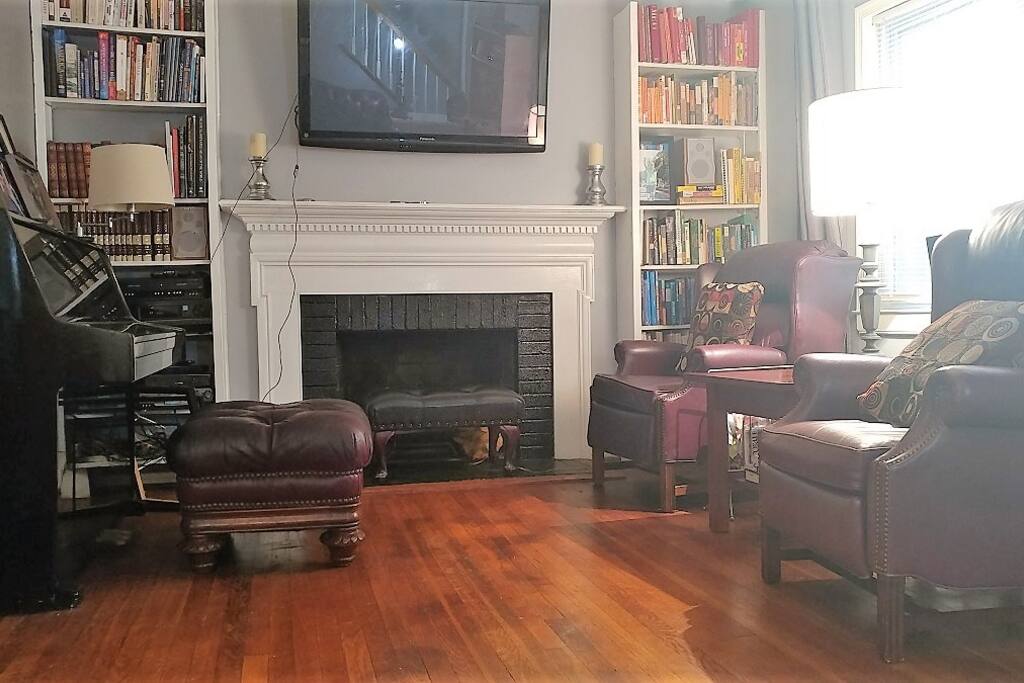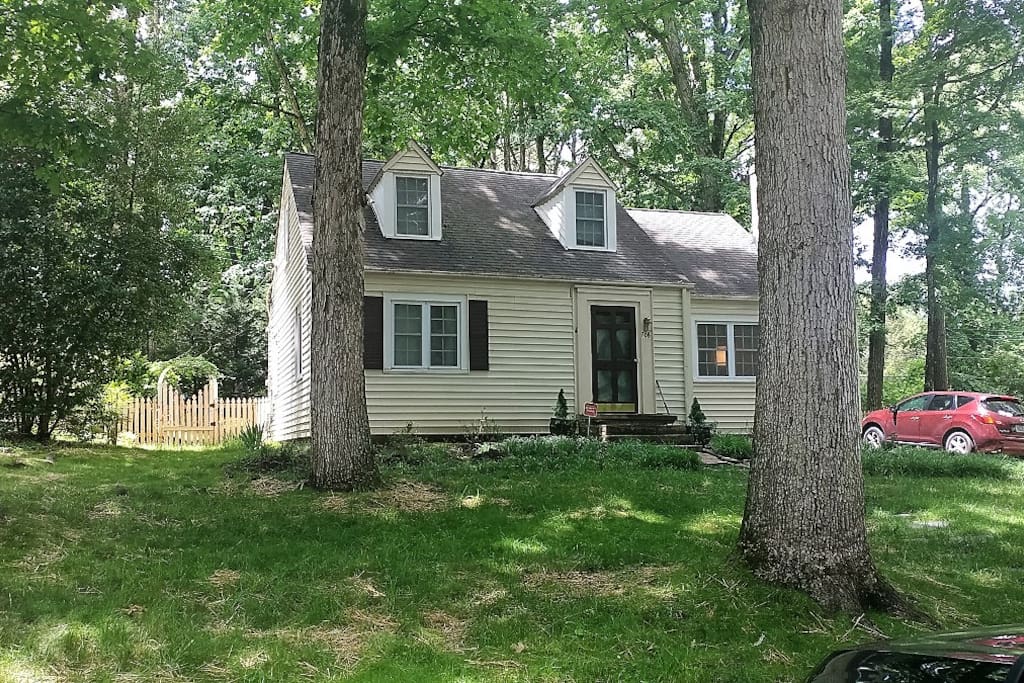 Welcome to a cute Cape Code in a small Richmond Norman Rockwell garden like setting. Enjoy the Cape all to yourselves with full access to the 1st floor only and the wonderful garden.
---
---
---
Access to first floor only. The second floor is not ready for guests.
Quiet Neighborhood after 9pm.
Please clean up fur and other from your furry loved ones.
---
---
---
---
This was a great stay. The house is a charming bungalow in an established neighborhood in the Tuckahoe area of Richmond. This house has what appears to be a newly renovated kitchen...nicely done and has everything you need. But it also has the charm you find in older homes--original wood floors, pedestal sink, etc. The house is clearly cared for. The owners created some storage options that we did not need...had some space in dressers, had hooks and hangers for suits/dresses on the back of doors. The house sleeps 3 comfortably in the 2 beds (queen and twin) and my son was on the couch (completely happy). I was in the master and the bed was great...although beware that it is quite high and would be an issue for someone like my 75 year old mother. But I was very content and slept well in the soft sheets and comforter! The hosts were fantastic--answered messages quickly, had a Keurig and k-cups ready, left snacks/candy/coloring books. We had plenty of towels, lots of pillows, etc. There was nothing we needed that we did not have. Within 10 minutes we were at some of our favorite restaurants. I will definitely stay there again if they are willing to have me! If you are looking to explore Richmond, this is a good location for your home base.
---
Our stay was wonderful! The home was nice and clean, accommodating, and a great space for relaxing with family. It was clear what was available to us and what was "off limits" which made us feel more comfortable during our stay. The neighborhood is beautiful, peaceful, and quiet. Took us a little while to find the home when we arrived late at night because the GPS just dropped us at the beginning of the neighborhood. Would stay here again!
---
I stayed here with my parents while I searched for a place to live. Check in was easy with a binder guide to welcome us and provide instructions. Ronald was also communicative and helpful throughout. The place has a nice kitchen and family room area which was great for relaxing in front of the TV after a day out. The backyard and neighborhood were also nice and gave us a good feel of the area. Areas, drawers, and other items for our use were clearly marked. The only complaint I would have is that the floor did not appear as clean as it could have been. The place meets or exceeds expectations for its value, and we enjoyed our stay.
---
Ron was easy to communicate with and very hospitable. We spent one night in Richmond en route to Virginia Beach. It was a perfect stop over. Popcorn, hot chocolate and fresh water were nice touches! Good cable selection too.
---
I enjoy running (marathons), wandering the galleries of museums (VMFA, The Met, National). I am a project manager/director and an entrepreneur (real estate). Love Sci Fi and Musicals and anything on FX. Native New York that loves to drive in the city and DC. I love a bargain, especially clothes, food and travel. Food faves include Indian, American, Mexican, Creole, Spanish, Chinese, Dessert as an Entree.
语言:
English