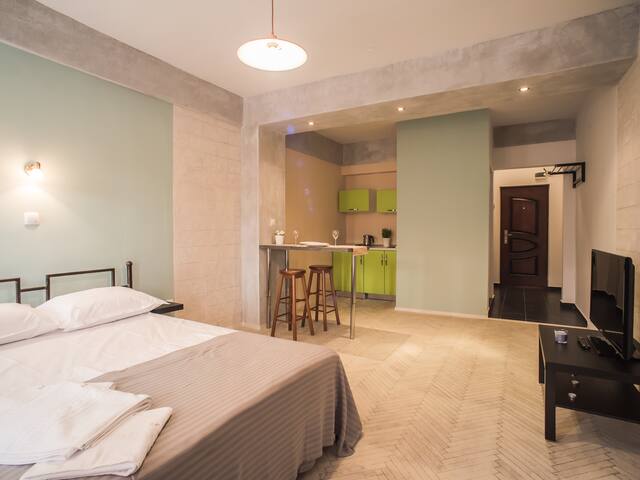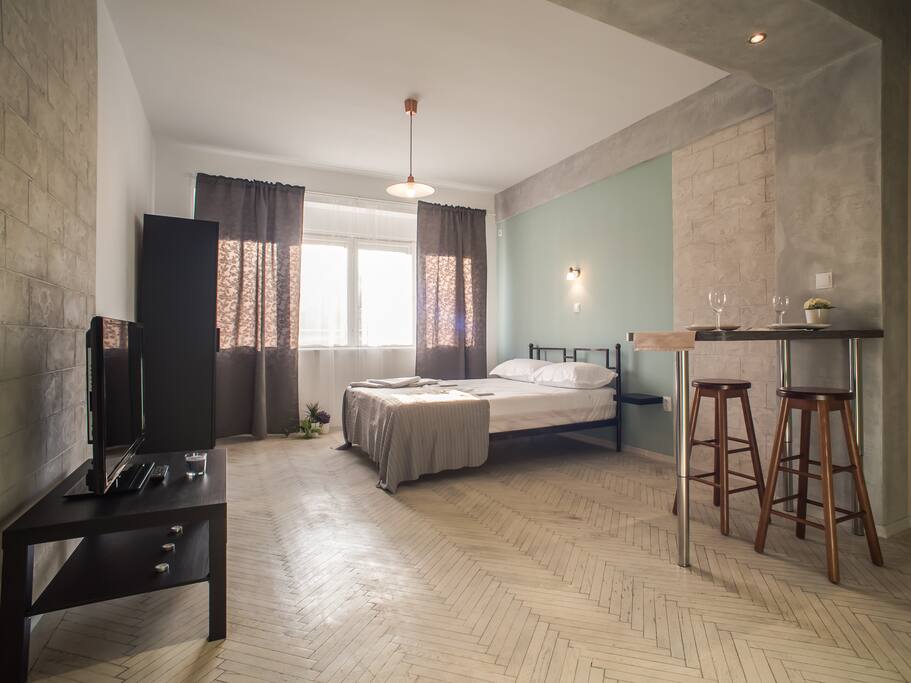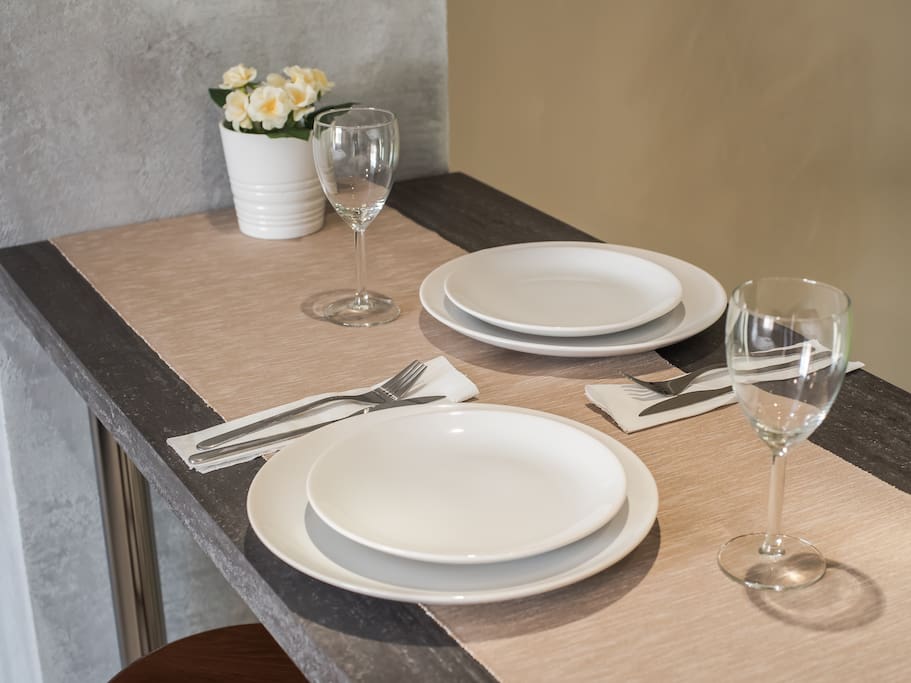 Situated in Bucharest's old city on Gabroveni street. Recently refurbished to a high spec - everything is clean and brand new!
Historic inns, museums, hippest clubs, cafes and the best eateries recommend the Old City as the best place to be in Bucharest.
房源
Brand new living space waits for brand new guests to enjoy the best the Old City can offer, just outside its doors! Look upon the oldest part of Bucharest and enjoy life in a modern space up to the latest specs on Gabroveni Street, one of the historic streets that make the past a part of present
---
Flavius was very responsive to our issues. Unfortunately, there were a couple during our 1 night stay. It happened to be almost 40 degrees while we were there and the apartment has no AC and faces west with giant windows. After asking he brought us a fan, but it didn't work well and the place was very hot. I understand he is buying an AC soon so that should address this issue. He is right in the middle of old town and across from a food park that had a live band playing until the early morning, so it is extremely loud. In addition, the ceiling leaked in two places, but he fixed it and there were no further issues. Otherwise the apartment was modern and clean. If you are looking to enjoy the nightlife then this place could work for you.
---
Great place, location is the absolute best. Smack dab in the heart of old town. Apt was just recently renovated. Loved it. Great shower with great pressure. Flavius thanks for a great stay. Loved Bucharest and Transylvania region. I will be back in the future.
---
The studio looks amazing and the lady who welcomed me was so nice with me. She even called me when the next day, because I forgot my CC. Le studio est merveilleux. Il est situé au centre historique. Même si j'ai parlé seulement une fois avec Flavius, c'était pas un problème, parce que la dame qui m'a attendu pour me héberger était très gentille. Ich weiß nicht was kann ich sagen, weil ich schon gesagt hab. Kurz gesagt, hatte ich kein Problem. Das Studio ist genau auf Internet.
---
We had a great time at Flavius' apartment. It's in a fantastic location right in the centre of the Old Town, and is very clean - with everything you need. Flavius and his colleague were wonderful hosts and extremely friendly and helpful. The only thing I would say is to prepare yourself that it is quite loud at night. If you're out late partying then it's not such a problem but otherwise it might be worth bringing ear plugs if you're a light sleeper!
---
The place is very cozey extra tidy and right in the heart of everything worth to see in Bucharest (we did not use any transport at all, because all the attractions are reacheble by foot). The host was very friendly and caring, there were no issues with check in and check out. Small detail - the sound behind the window is quite party'ish, as well as the whole street, but closed windows and ear plugs could help, or if you are not a sensitive sleeper (i slept like a stone despite everything) then its not an issue at all.
---