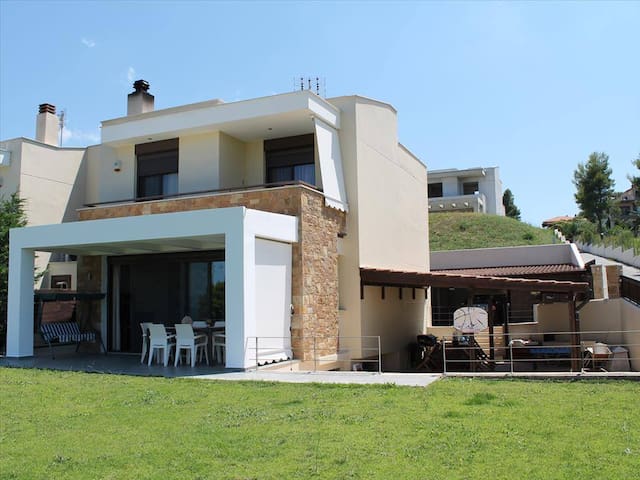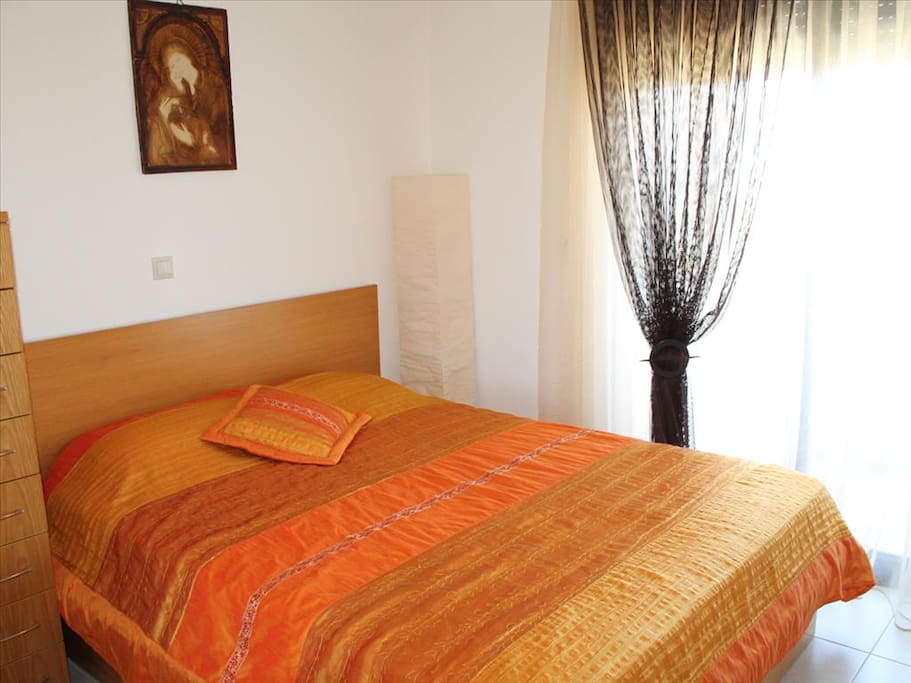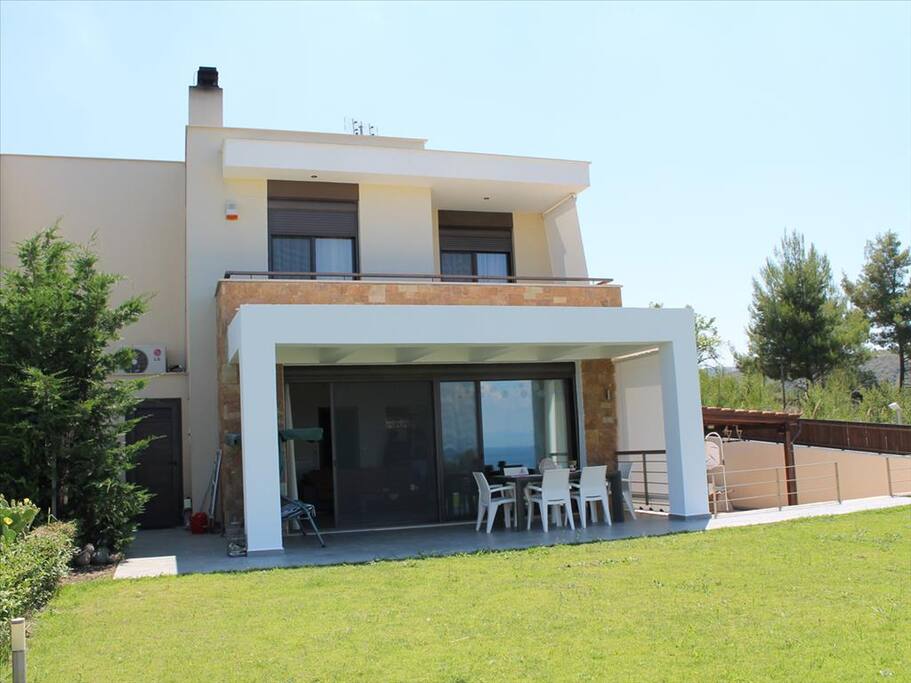 Amazing 250 sq.m. luxury villa with an awesome view. Perfect for big groups and families in one of the most popular destinations in Chalkidiki. The beach is 5 mins away on foot and you will find all the amenities you will need inside the house, to an excess ! You will find peace and quietness in our area, however all the action is just a breath away !
---
Good, value for money. Good location and very kind host. View is amazing, good for 8 adult people or 6 adults and 4 kids . House consists of 3 private bedrooms, one walk trough bedroom and 2 and a half baths. Clearness is far from spotless. Note to all airbnb users Respect the property of your host really!!! Paschos' home is amazing but definitely it has seen better maintenance and respectful guest.
---
It was an incredible experience! The house was perfect - clean, with all necessary equipment and with a marvelous sea view. The neighborhood is perfect - quiet, clean and very close to perfect beaches. Also the house is just by the main streets of Chaniotis. Our host was also Perfect - we had everything we needed, so we didn't need extra help. But he was always there for us even when we had questions about beach bars, restaurants and other cities to visit. Don't miss this opportunity!
---
Staying at the luxury villa was better than expected! It started with the excellent communication with the host and continued with an amazing house which exceeded all of our expectations! Great location, comfortable and clean spaces and stunning view, it couldnt get any better! Unfortunately we stayed only for a couple of days but one thing is sure! We ll be back!
---
Great comms throughout our stay - Paschos was a great host and told us everything we needed to know for our stay in the house and in the area. We had some minor issues with lack of enough hot water but Paschos told us how to fix it by turning an extra boiler on from the main switchboard. We also had a power overload one night when we lost all electricity but Paschos was great in his comms with us (at midnight!) and we fixed it no issues with his recommendations. All in all I would recommend the villa - it has high quality fittings throughout and great quality furniture. Just be mindful if you are going 5 couples you might struggle with bedroom allocation. I would certainly recommend Pachos as a host who was really friendly.
---
Paschos was an extra-ordinary host. He was very collaborative and accommodating both during the check-in and the check-out stages. Paschos proactively called me a couple of days before our visit and gave me a proper briefing not only about the house but also about Halkidiki. The house was much better than expected and it is definitely value for money - to say the least. The view is amazing, the garden is super cozy and friendly and the house is very spacious with nice rooms and bathrooms. Thank you Pascho for being such a great host and I am looking forward visiting your place next year!
---
The house is well situated in a very quiet villa complex and has a very nice view. It is 10-15 minutes walk from the city center. Overall our stay in Andy's house was nice, although our first impression was not very good because the house wasn't clean, one of the bathrooms was plugged and the were only a couple of plates and cups and only one set of cutlery (definitely not enough for 10 people). We called Andy and the next day he took care of everything. The villa is good for big party of people but Andy should definitely pay more attention to its cleanliness and the basic amenities
---