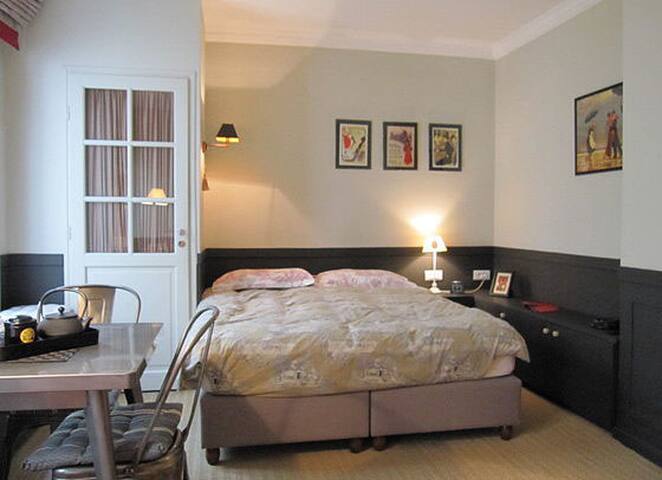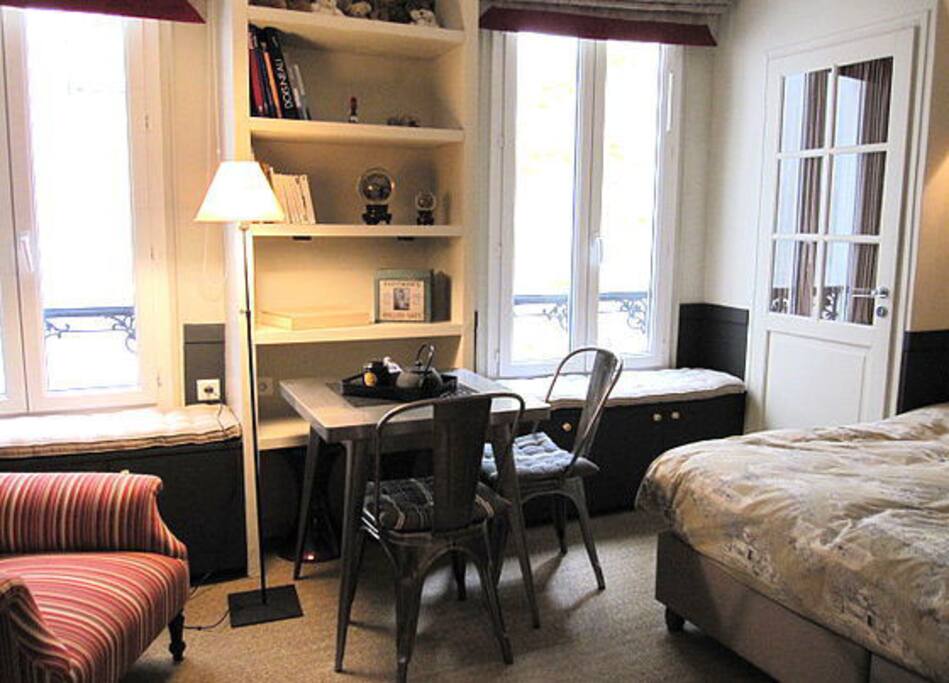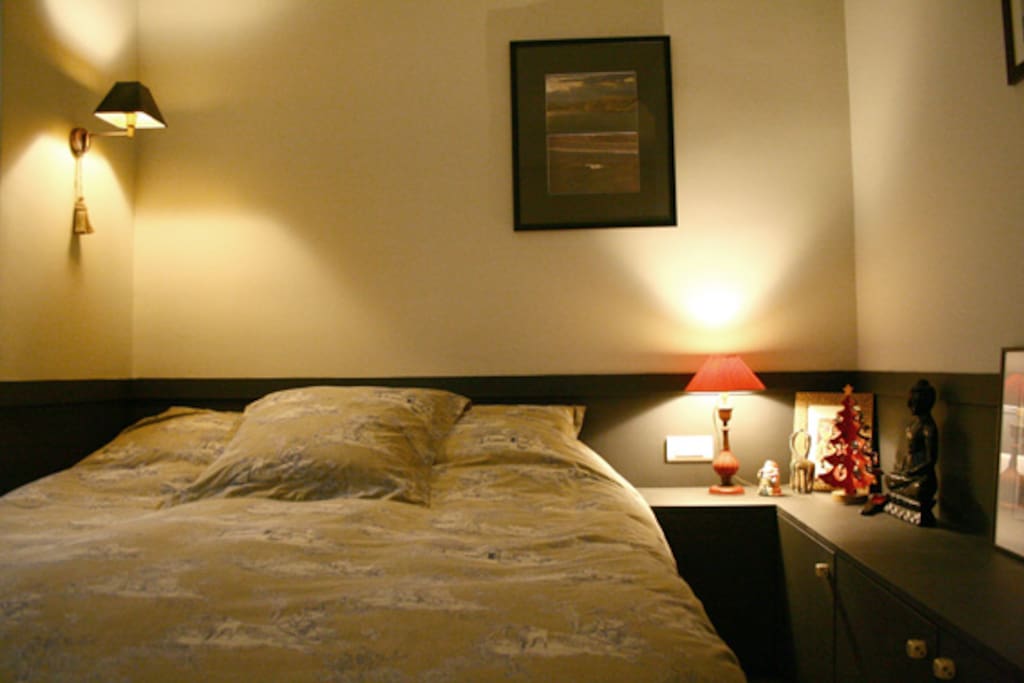 Sweet spot - Le Marais, IV Arrondis
What a delight it was to stay at Jose's beautifully appointed and quiet apartment! Located in the Marais, possibly the most desirable area of Paris, we found this to be arguably the best street! We were on holidays without our children for the first time in 14 years and this was just the beautiful, romantic little nest we'd been dreaming of. Super quiet, and very comfortable. The shower and the bed were both great (and as most travellers know, if you get those right, you're half way there). There were no windows from other apartments overlooking, unlike many places we've stayed in big cities. The kitchen facilities were excellent, and having a washing machine (with dryer) is a godsend in these days of travelling with carry-on only. Jose was super responsive and a great one for answering questions. We were promptly met on arrival, and Jose was kind enough to let us check out fairly late the day we left as we had a night time flight and he had no new guests arriving that day. We must make special mention of how this apartment is decorated: It is simply beautiful, from the chic colour scheme and sexy crimson kitchen, down to the vintage Parisian photo's and posters and quirky ornaments. There were books to read, and we took advantage of the Paris guidebooks on the shelf. We also really appreciated the provision of some house-keeping basics that most guests are loathe to purchase because they can only be bought in huge packages - dishwashing liquid, clothes washing liquid, sugar, tea, olive oil etc. Highly recommended.
---
Jose's flat was a charming and comfortable home base for our honeymoon in Paris. The studio has just the right amount of space for a couple. All furnishings are comfortable and the linens clean and soft. The kitchen and washing machine were lovely conveniences. The Marais is the perfect area to stay in: many sights are in walking distance and the area is gorgeous, not to mention less touristy. Monica provided a warm welcome with all pertinent information. Jose provided plenty of helpful info and suggestions prior and stayed in touch consistently. He even checked in when concerned about the affect recent floods would have on our stay. Much appreciated! We would easily recommend and return! Thank you, Jose!
---
I stayed here with a friend for a week in July. The apartment is centrally located in Le Marais, with quick access to the more touristy sites along this Seine (10 min walk to Ile Saint Louis/Ile de la Cité, 15 min to left bank) as well as the more hip/less touristy neighborhoods of the Haute Marais (10-15 min walk to the 11th, Canal Saint Martin area). The apartment is in the touristy part of the Marais and the surrounding neighborhood is busy in the summer months. The apartment is also really accessible within the building, it sits in a quiet, narrow courtyard on the second floor, with a short staircase. The apartment is quite small, but it fits in all of the basic amenities - washer dryer, kitchenette, a nice shower, ironing board etc. I never met Jose, instead only meeting with a middleman, but everyone involved was nice and willing to be helpful. The only complaint I have is that we arrived in the morning and the person meeting me with the key was unable to meet me until a few hours later, which was a hassle. They had suggested a meeting time that allowed for way more time than was necessary, which meant that I arrived at the apartment two hours early from the airport. All in all, this apartment provided a pleasant stay and I recommend it for anyone looking for a reliable, small but practical apartment in the Marais.
---
We stayed at Jose's apartment for 5 nights and it was perfect. The location was on a busy shopping street in Marais (great stores and restaurants all around). Initially, the door to the courtyard was difficult to find between the shops (look for the street number on the top of the doorway!), but after that, it was very easy to find. The flat is clean & quiet, although you can hear the neighbours if they're playing music (nothing loud or disruptive though). There is one set of curved/steep stairs to the flat. The water was hot and pressure was great (a good shower too - even for a tall person). The bed was very comfortable - firm mattress and warm duvet. Towels were fresh & clean. There was a Paris guidebook, umbrellas, hangers/closet, storage, TV, decent kitchen... Bring your own shampoo/conditioner. There was great communication with Jose and helpful advice for transit and sites in the city. We would definitely stay again. Thanks!
---
26 m2 – In the inner sweetspot of the trendy Marais
Super decorated studio well renovated with a living space, kitchen, WC and bathroom with shower. Full-furnished: Flat TV, DVD, Internet, I-pod station, fully fitted Kitchen.
Nearby of Place des Vosgues

---