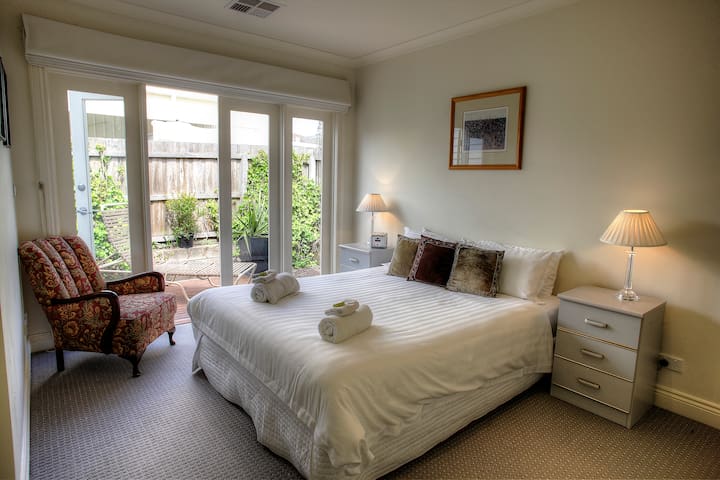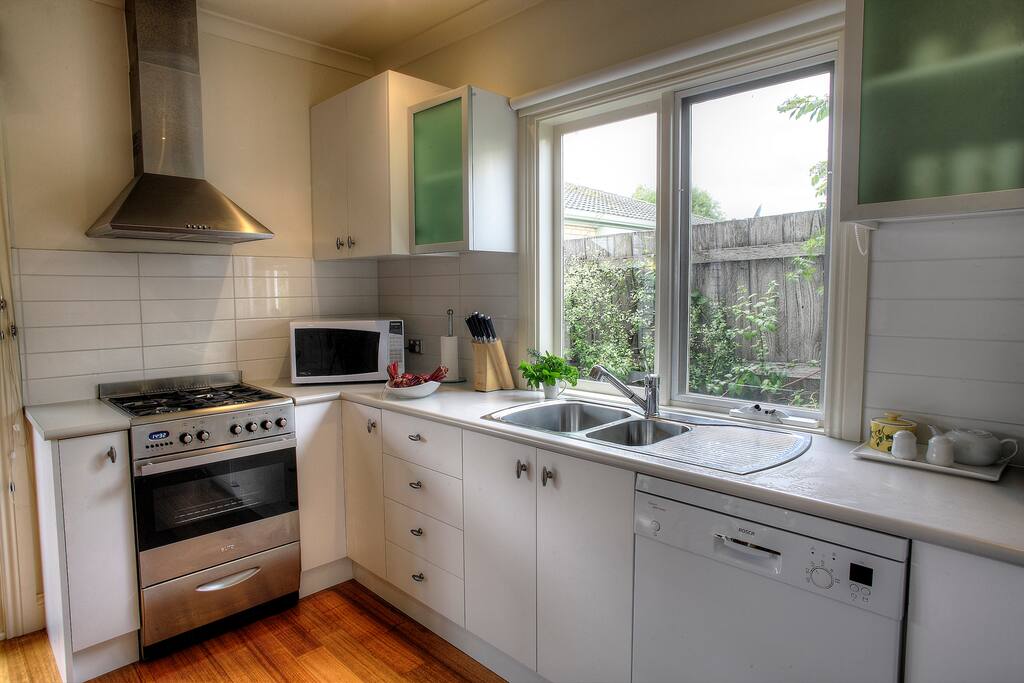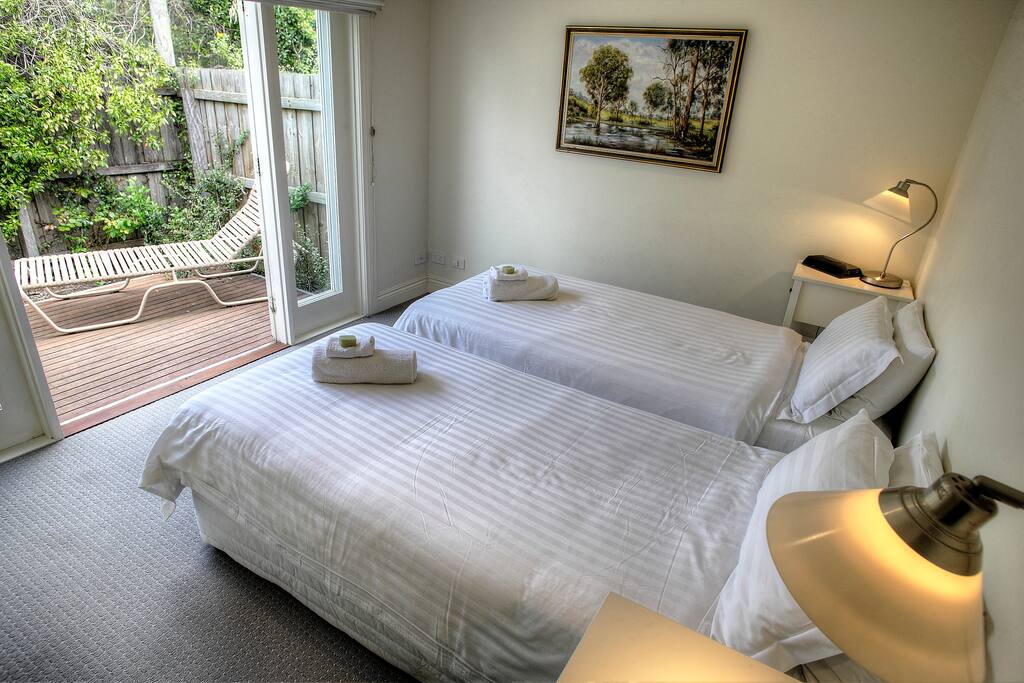 Ruby cottage It's all here enjoy!
Ruby Cottage two bedrooms with queen-size bed ensuite two king single beds that can zip to a double king-size bed, gourmet kitchen, a sun-drenched living area and alfresco outdoor area with BBQ. Accessible for people of all abilities pet friendly
---
---
---
---
Please respect our no smoking rules and be respectful of our neighbours and leave the place in the same condition you found it - clean and tidy. But please relax and enjoy your stay at Ruby Cottage and the surrounding Bellarine area.
---
---
---
---
We loved staying at Ruby Cottage for a few days whilst we did some beach activities around Queenscliff and Pt Lonsdale. The cottage was beautifully presented and had everything we needed and more for our stay. We loved your DVD selection and as we don't often get a chance to sit down as a family and watch a good movie, thoroughly enjoyed it on one of our evenings after dinner. The gift basket was yummy and we are still enjoying the bikkies. The kids loved the billiards room. We will be back for sure. Thanks again.
---
What a wonderful holiday home. It was bigger then what a cottage implies and the kitchen had absolutely everything you could want. I had a wonderful time there with my two kids for Christmas. The billiard room was a great bonus. Susanne was easy to communicate with to organise details of the stay and it was nice to see her on our last day. Would recommend this to anyone wanting to stay in point Lonsdale area.
---
On arrival at Lonsdale Palms we were delightfully welcomed with a gorgeous house that was as described online. The house was immaculate and had everything we could have needed. It had a relaxing, luxurious feel. The welcome basket was a lovely touch filled with chocolates, wine and coffee - which we very much enjoyed! The kitchen was amazing, very well stocked and we were able to cook up some delicious meals. The beds were comfortable and presented beautifully, each with a gorgeous homemade soap. We can't recommend the properly highly enough. We had amazing sunny weather on the weekend we were away , which meant we could enjoy the outdoor area also. Sue was a fantastic host who responded quickly to all my queries and was more than happy to help and offered us a flexible check in and out time which we greatly appreciated. Thank you so much Sue!!
---
Susanne was really friendly and helpful. She was very quick to respond to our queries and requests, the checking in and checking were easy and smooth. The complimentary basket of goodies were a great surprise, and the homemade soaps were a bonus. Everything was as pictured and the heating was great, it kept us all warm and comfy throughout our stay. The kitchen was equipped to host a party! Good quality furnishing, not far from shops and a quiet neighbourhood.Overall a great experience, will return again! Will definitely recommend to my friends:-)
---
I just love the Bellarine Peninsula! I feel so blessed that I can wake up in this amazing place. My great passion is meeting people, gardening and bird watching. I love to travel to new destinations to explore the culture, the food, landscape, to meet local people and hopefully find a new bird. I take hospitality very seriously and strive to provide the best experience possible. My family has had many wonderful times at Lonsdale Palms and it brings me great pleasure to share my property with others. I embarked on a major renovation to the property because I wanted people of all abilities to have access to quality holiday accommodation. I am very proud to have received an award for disabled access.