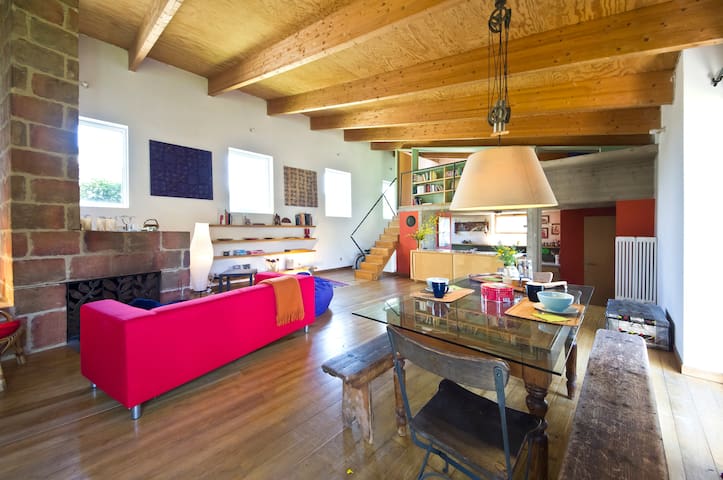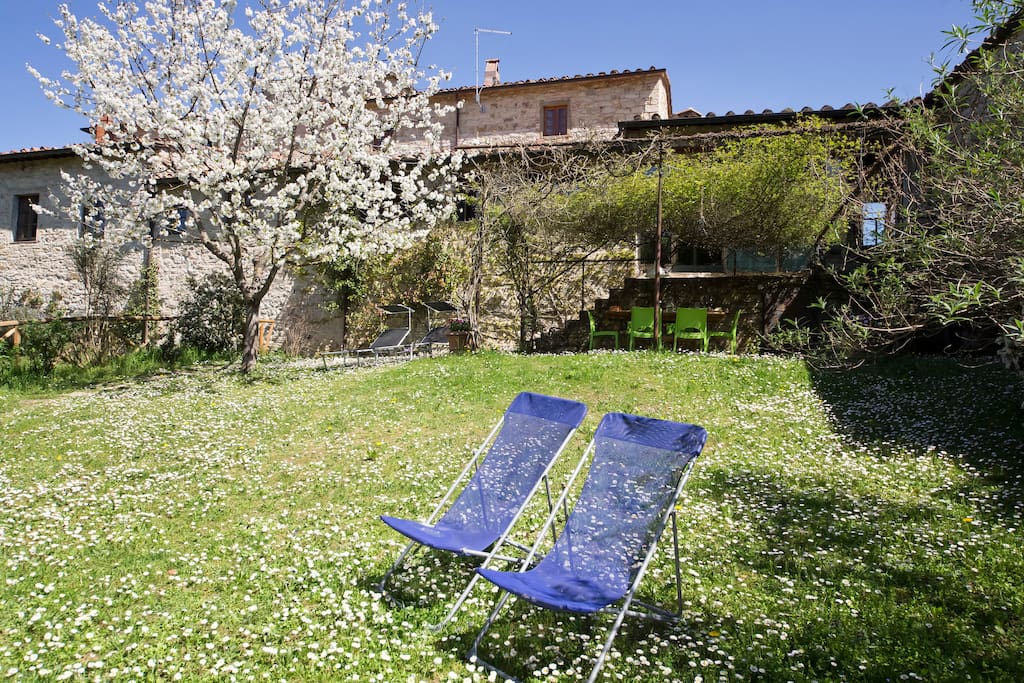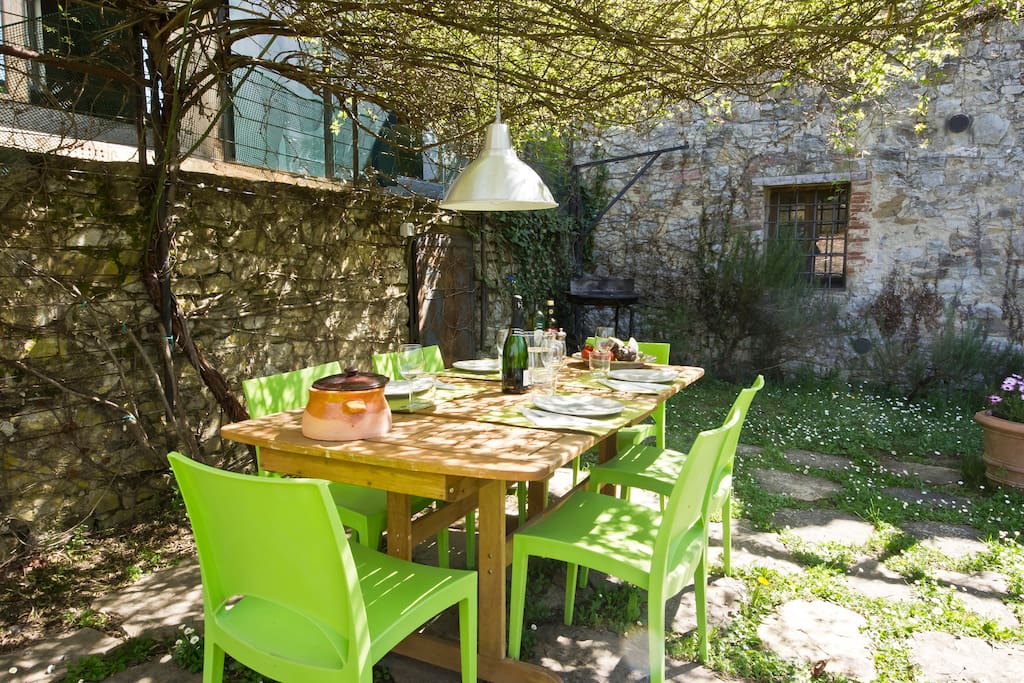 loft nel cuore del chianti toscano
loft nel cuore del chianti toscano
LAST MINUTE X SEPTEMBER!! If you are interested until the 25 of September, I will make you a very convenient price, as my last guests had to leave suddenly before the end of their booked time and I want to help them getting back something! WRITE ME TO CHECK!
---
Ce fut un très agréable moment que le séjour chez Giula. L'hébergement et son environnement sont de très bonne qualité. La piscine et son cadre dans la campagne donnent une dimension de bien-être supplémentaire On a pu tout à la fois se reposer, visiter le Chianti et ses villages ainsi que Florence et surtout Sienne. L'accueil, la disponibilité et la discrétion de Giula ont été partfaits. Giula nous a fourni grand nombre de renseignements pour nous guider dans la découverte de sa région. En résumé, ce fuit un très bon moment de villégiature. Nathalie et François
---
Giulia's home in Gaiole in Chianti is a true holiday paradise. The location is perfect for exploring the area. Giulia's emails provided all the information we needed to dine out,shop and travel to the " hotspots" We fell in love with Chianti and its people. Thank you Giulia for making our unforgettable holiday possible!! Regards from Glenn and Cherry Trevorrow
---
L'appartement de Giulia est placé au coeur du Chianti, idéal pour visiter la Toscane de Florence à Sienne et un régal pour les amateurs de vin désirant découvrir les nombreux crus de cette région. Nous avons passé une semaine palpitante, entre visites culturelles, randonnées et plongeons rafraîchissants dans la piscine. La maison d'aspect traditionnel cache un intérieur moderne et design, avec tout le nécessaire pour passer un séjour confortable. Une semaine idyllique !
---
Thanks Giulia for a fantastic stay at your lovely house! The place is beautiful, everything was very neat and clean and from good olive oil, herbs and spices etc to washing powder, soap... everything was stocked just like at home, so convenient! Even a hamper with fresh local products - peaches, tomatoes,... and a bottle of prosecco. And we all enjoyed the great pool! We would stay again anytime and can highly recommend it!
---
Giulia's house is perfectly located and allows to visit all the great villages in the Chianti very easily. After a day of castle visiting with 35 degrees you really enjoy the pool! We also found the kitchen very pleasant to cook in, with all the necessary tools to prepare a great Tuscan meal ;-) Giulia was very easy to communicate with, very enthousiastic even if we did not meet in person. Her advices were very useful to get around and fund the best places to eat and visit. We had a great time at Giulia's with our 2 teenagers.
---
We had a wonderful stay at Guilia's beautiful home. It was a perfect family holiday for our family of five. We enjoyed home cooked meals on the patio, afternoons at the pool with stunning views of the valley, and great hikes to hilltop villages through vineyards - right from the backyard. Guilia couldn't have been more welcoming. She helped us get set up with groceries - driving with us to the village to show us around - and had lots of information and advice to help us plan our week. It was the perfect family vacation!
---
We are a family of four with two kids ages 14 & 11. We stayed at Giulia's for eight nights. The loft is wonderful - well equipped, spacious and quiet. The kids spent a lot of time in the pool which is beautiful and lovely to relax bt at the end of the day. The location is perfect for a visit to Chianti - the closest town of Radda is a great base and very scenic. We took some of Giulia's recommendations and ate at La Vigne and Il Papavero (very special & worth a visit) as well as Pornanino Olive Farm and Reicine winery. What made this stay most special was Giulia's friendliness and helpfulness and we would highly recommend a stay at the Loft :)
---