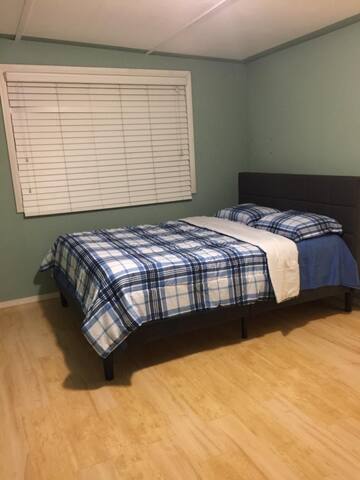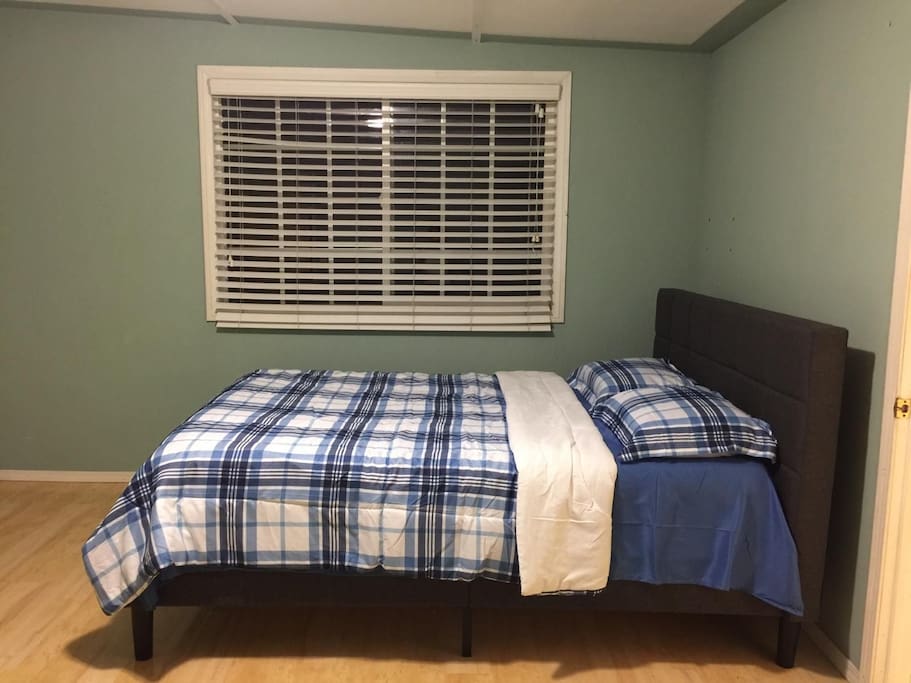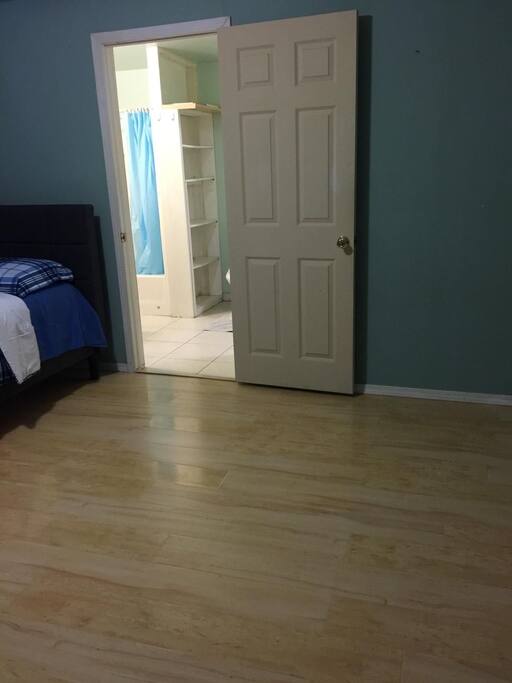 此房源的描述已由谷歌翻译从英语翻译成您的语言,但谷歌翻译并不能保证翻译的准确性。
非常安全,非常安静的主卧室与独立的入口和独立的浴室里面的房间,大步走在衣柜里,如果客人想做饭,有独立的厨房,完全的隐私,如果你自己的公寓。非常安静和安全的社区,距离迪斯尼乐园3英里,距离阿纳海姆会议中心有6英里。 5分钟车程到餐馆和杂货店。步行5分钟到公共交通工具。客人的隐私和安全是我的首要任务。新的大号床,新的非常舒适的床垫
---
This place has bed bugs make sure she presents documents from pest control saying she had taken care of this issue
William claimed the bed bugs issue and asked me to refund him his money after he competed his entire stay and left my place, I would have given him full refund if that was true and if he had claimed it from the first day of his stay, the bed and the mattress is brand new, top quality and less than a month old, there is no other furniture in the room except the leather sofa, and the floor is wood, there is no way the room could have bed bugs. I promise any guest if you come and see any bedbugs anywhere in the room I will refund you double as long as you tell me before you leave the place.
---
My sister and I stayed with Nhi while we went to Disneyland and Universal studios. She responded very quickly which made it very easy to communicate with her, and she was very easy going about our check in time. The location was amazing, it was in a safe neighborhood, and at the most it was only an $8.00 Uber ride to Disneyland. The room looked just like the pictures. The walk in closet made it super easy for us to unpack our stuff and make ourselves at home, and the bed was super comfortable. Nhi also provided us with necessities such as shampoo, conditioner, body wash, hand soap, tissues, towels and hangers. About halfway through our stay she changed the bedding and gave us new towels. We had access to an outside kitchen that had a fridge, a microwave, a stove and a table. The fridge didn't keep things very cold so we were disappointed when we had to throw some of our perishable items away, but Nhi had made us aware of this before we used it. She also let us know that she was ordering a new one that day, and based on her other reviews I'm sure this won't be problem for any future guests since she is very good about making changes to improve her rooms. My sister and I had chose to stay with Nhi because we had assumed from her bio that it was just her living in the home, and we felt more comfortable with a female host. That being said when we got there we felt a little uncomfortable when we found out that there were male residents living there as well, so it would have been nice to know that ahead of time. We also didn't feel like we had as much privacy when we were using the outside kitchen because of the sliding glass door that led into the back of the home. We both would have felt more comfortable if there had been curtains or something to provide us with a little bit more privacy while we were out there. Other than that, Nhi was very friendly and a wonderful host. Her room was great for the price and my sister and I really enjoyed our stay. I'm sure we will be staying there again for any future trips to Disneyland, and we would definitely recommend staying with her if you're visiting the Anaheim area as well. Thank you Nhi!
---
Nhi was amazing. Something came up and we couldn't check in at the scheduled time, but she was more than accommodating and understanding. Having a nice, quiet and clean place to stay
---
Nhi's place was a great location for us because it was less than 10 minutes to the toy story parking lot. However, it was not very clean. The floor had stuff all over it. There were a few spiders. The bed was very comfortable with memory foam! The AC unit kept glitching out and I would have to get up many times through out the night to fix it. Overall it was okay but probably wouldn't stay again u less there was nothing better available.
I feel sorry that my guest had issues with the A/C and cleanness and I wish he informed me so I could have fixed everything for him, I really do my best and everything I can to ensure that my guest has comfortable happy stay in my place, however the A/C unit was fixed and won't have any issues anymore, and I promised the cleanness will be 100% ensured before any new guest's arrivals.
---
I am a college student and i have part time job, i have two rooms listed here, one is in the house which i live in, and the other is in apartment 5 minutes drive from my house. I am responsible to provide in the both listings, first: safety and security, second: guests privacy, comfortable stay and to make sure the gues would leave happy and come back in the future.