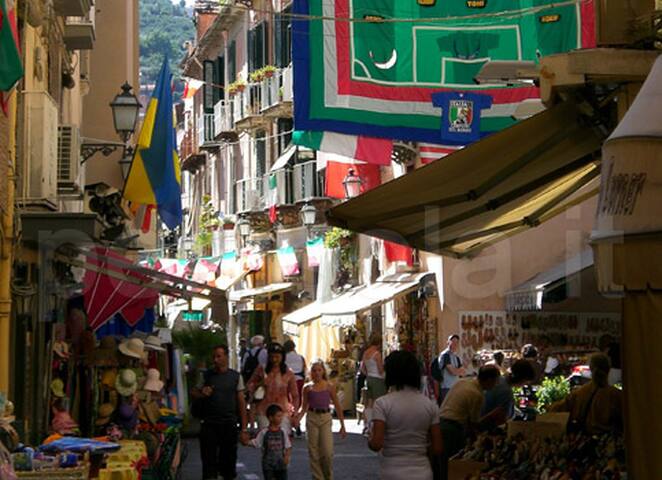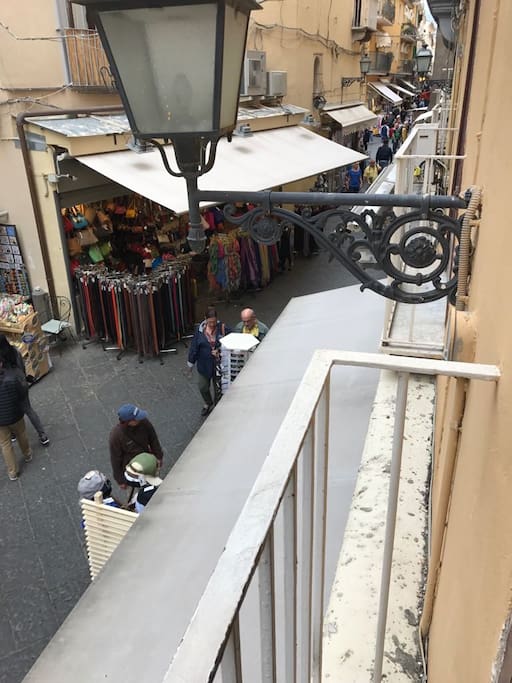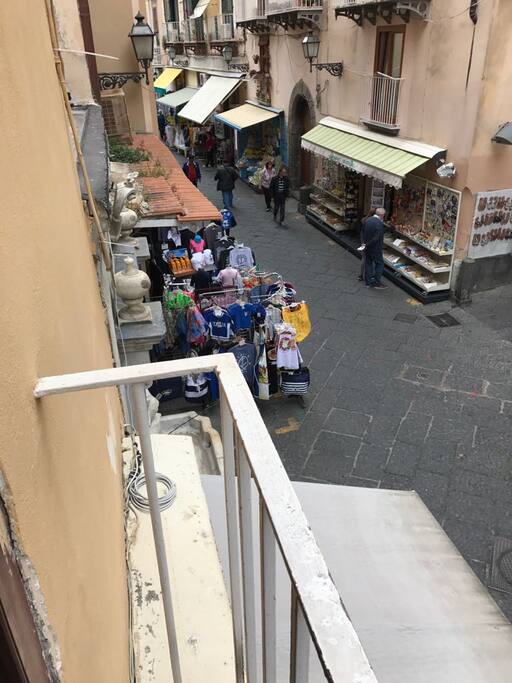 B&B Sorrento Deluxe in Historicol center
Room with balcony located in the heart of Sorrento in a highly strategic place for both places of interest and for beaches, located in the center of Sorrento
房源
For the guests of the B & B there is a terrace of about 100 square meters for their moments of relaxation
---
Rosa and her husband work close by so you can message them just a few minutes before arrival and they meet you outside. Not only does this apartment have a great location, it has a balcony so you can peek over the busy streets of downtown Sorrento. The apartment was exactly as shown in the photos. Each unit has its own bathroom so its quite private, with the shared pantry / eating area. They were kind enough to provide breakfast everyday (pastry spread), and surprisingly also provided cleaning services daily - not many Airbnbs do that! Thank you for a great stay!
---
This charming large room was in an excellent location in the old town! You will be on the shopping stree, near many excellent restaurants and 3 short blocks to the waters edge. The host Rosa and Wnzo were so kind, welcomed us right away and made us at home in this traditional historic house with courtyard. I didn't realize that the room came with continental breakfast and was so happy to have cuppachino a few steps away from our room. We had the London room and it was a large space with comfortable bed with big soft pillows, which I was so thankful for! The balcony opens up and you have a nice viewing of all the shops and people going about the day. The room is one floor above the hub so it can be a bit noises so have ear plugs if you are sensitive. We very much enjoyed your home.The bathroom is beautiful and modern. The shower is a tight fit which is typical but managable. If you want to experience the old town and be close to it all, this is a good place.
---
First off I want to say that Rosa and her husband were the most hospitable hosts you can have! They were so wonderful both when we checked in and when we checked out. They welcomed us with welcome drinks checking in and even kept our luggage for us on the day we checked out so we could sight-see before leaving Sorrento. The room we had was extremely clean and quite large and open compared to most of our other rooms in Italy. The bathroom was nice and spacious as well. The room overlooked a nice busy alleyway with lots of shops. There was a common kitchen you could use if you wanted. The location is fantastic! Shops, restaurants, the marina. If you want it, you can walk there! I would recommend this place to anyone!
---