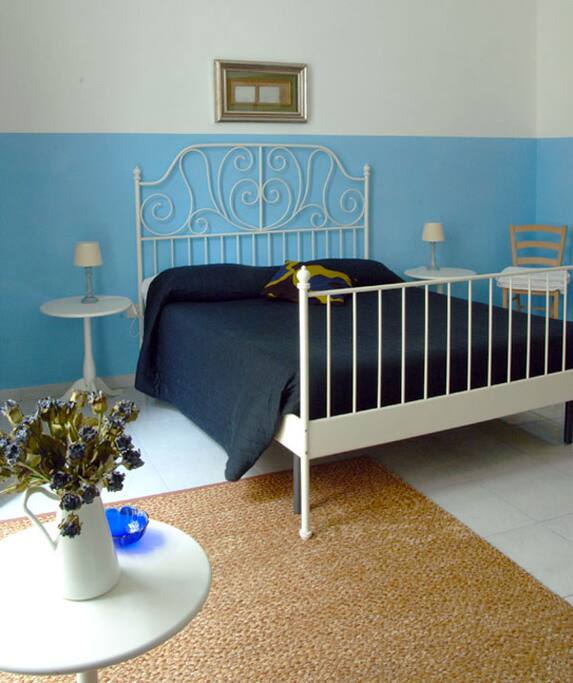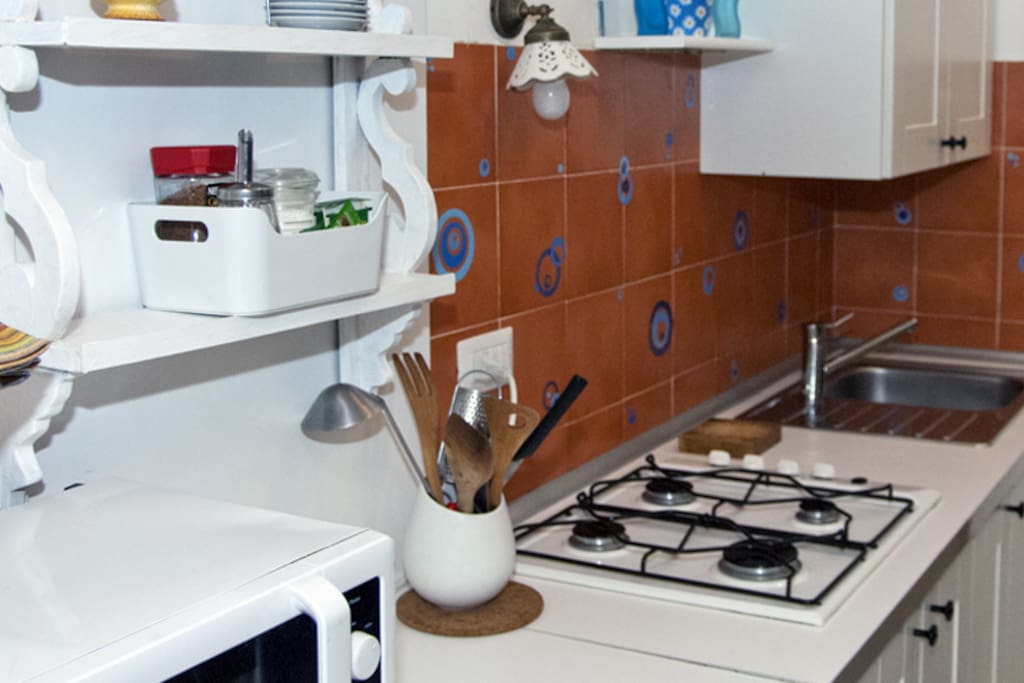 Lovely apartment in the center
Comfortable apartment, ideally located on a nice and safe area, close to the public square called "Gesù Nuovo" and to the most important tourist attractions of the city. It's good for 3/4 people. It's made up of 1bedroom 1 bathroom and one kitchen.
房源
A doubleroomed flat placed on a safety and central area, few steps far from the famous Public square called 'Gesù Nuovo' and close to several bus stops and subway lines.
Our apartment has an entrance in the kitchen and one large bedroom with a double bed and a double sofa bed, and bathroom in the room. Ideal for a couple or a family with a child.
In the apartment you can find all kind of facilities: air conditioning, heating, linens and towels, microwave, kitchen facilities and free wi-fi.
---
Location fantastica nel cuore di Napoli in zona sicura e tranquilla. Appartamento molto carino completo di ogni servizio e Giusi è sempre a disposizione per qualsiasi necessità...anche per check in e check out a dir poco flessibili...eccezionale veramente!!! Value for money!
---
The flat is extremely well situated, close to several great touristic areas, close to public transport. It is also very clean and spacious, well equiped (just think to bring your shampoo/shower gel) and Giusi was kind enough to let us leave our luggage the whole day of our departure (our flight was late in the evening) in the apartment (it wasn't occupied). Very nice stay ! We highly recommend this place !
---
We had a perfect stay at Giusi's apartment. It is perfectly located, close to the lovely streets and beautiful buildings of naples and also walking distance from the water. The apartment itself is also really nice. It is big, was clean, and we were very warmly welcomed by Giusi. Great experience and I would definitely recommend it!
---
The apartment was in an excellent location, 2 min walk from Dante Station and very near to a main street. Lovely high ceilings and spacious apartment with big bathroom and pleasent juliet balcony. On the downside the matress and bedding/pillows were old and tired and uncomfortable. The bathroom, although mostly clean, was a bit grotty specifically in the shower and toilet basin. Host was pleasent but communication was poor, our passports were taken for 'registration' purposes but no other details given, when they werent returned as promised later that night and still not there next evening (we were travelling early next morning) we feared the worst. We received no reply to a couple of texts chasing this up simply found the passports on dining table later that night. Overall pretty good value for money for location but a bit shabby.
Cara Radka, mi meraviglia molto questa vostra recensione: al vostro arrivo non mi avete sollevato nessuna perplessità sull'appartamento, anzi sembravate contenti e che vi piacesse...lo avevate visto insieme a me com'era il bagno, poi se improvvisamente è diventato vecchio questo non lo so! Poi non capisco perchè parlate di cattiva comunicazione, visto che ci siamo messaggiati in continuazione fino al vostro arrivo per guidarvi a trovare l'immobile ed anche quando mi avete bussato di notte per errore, ricordo di avervi scritto per chiedervi se era tutto apposto, questa a Napoli si chiama disponibilità, poi se per voi è cattiva comunicazione già solo il fatto che non vi ho trovato la sera stessa quando vi ho portato i passarti e perciò ho aspettato il giorno dopo, poichè volevo salutarvi...beh mi sembra eccessivo! Solo per precisare vi dico che alla fine ve li ho lasciati semplicemente sul tavolo data la vostra sgradevole insistenza...quello che si dà quello si riceve
---
Giusi's apartment is perfectly located to explore Naples. It's between Dante and Toledo metro stations so very easy to get to from Garibaldi station and it is right on the edge of Centro Storico where the bulk of the tourist sites are. The apartment itself is much bigger than we expected for two people and the kitchen is well equipped if you wanted to cook (we didn't). A brilliant location for a few days holiday
---