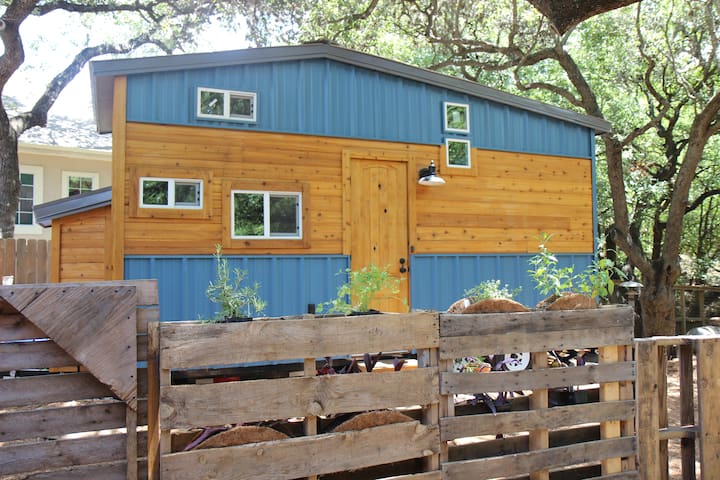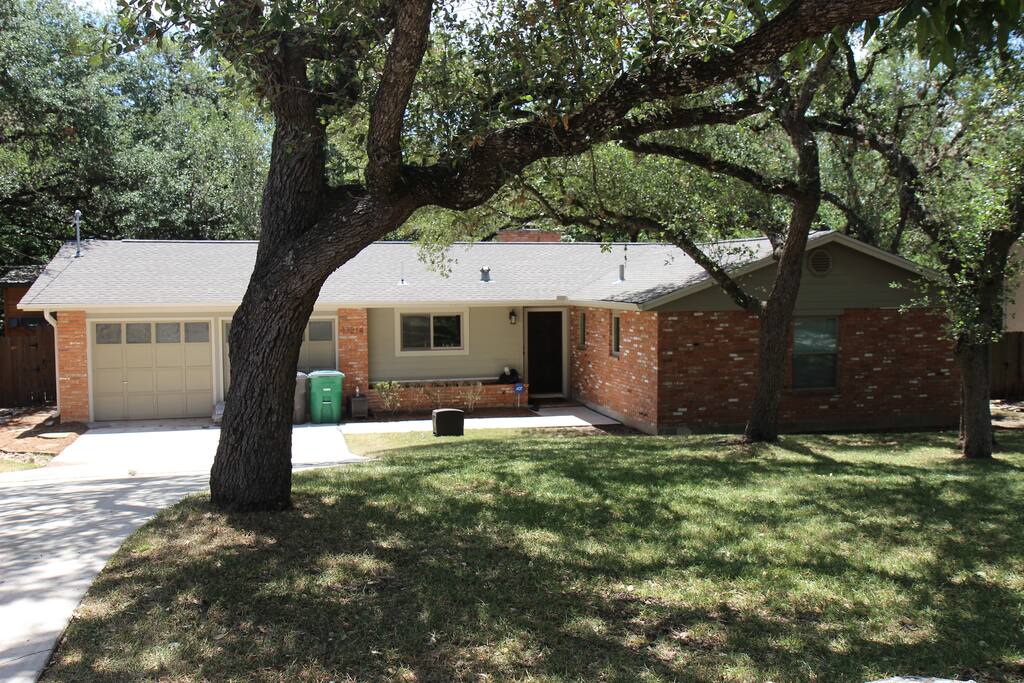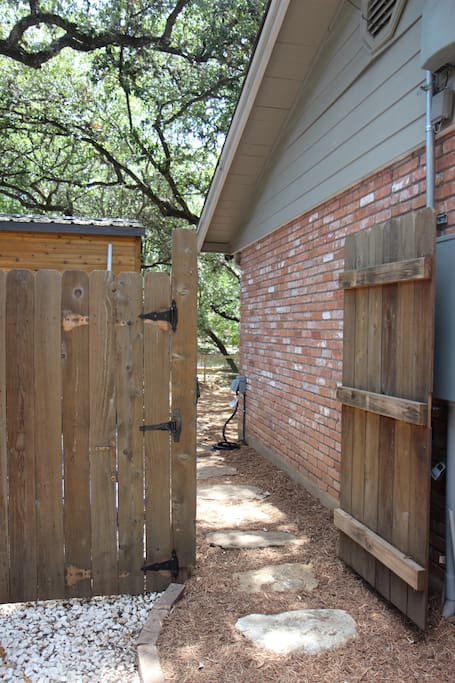 Peaceful quiet tiny house with animal wildlife to explore!
---
---
---
---
Parking:
Please park up toward the street, on our grass, in front of our fence next to our mailbox- that way if either of us need to leave or come home we will each be out of each others way!
Location:
The tiny house is located in the backyard. You may enter it from the left side of the garage (as you look at the house). If you are coming at night- there is a motion sensor light that will help guide you along the side of the house.
House Key:
We use the August SmartLock and the company August works with airbnb to set up a specific digital key for you. Be sure to find the email from them with instructions on how to get your account set up and receive a key!
No smoking allowed inside the house, but feel free to use our back porch- it's a great place to pass the time and think!
Kitchen:
Take care to wipe up any water spots that may get on the concrete countertops especially around the sink.
Please wash dishes, pots and pans after you use them.
Let us know if there is anything we can do to make your stay more enjoyable, we want you to have a great experience.
---
---
---
---
I was in town for a week-long conference and had a great stay at Matt's place. Close to the freeway, groceries, restaurants, etc. but in a quiet and secluded-feeling neighborhood. The tiny house was very clean and comfortable with a great contemporary design. Matt was very responsive to any questions I had. Highly recommended!
---
Matt and Emily are good hosts! Location and space was as advertised, they greeted me at check-in and were great about giving space but available as needed when issues arose (August app didn't quite cooperate with my Android but Matt fixed very quickly!). Location is also great for the commute to stone oak area because you are going against the traffic flow instead of with it. A+ hosts!
---
Matt's little get away is a nice cozy bungalow with fun overhead beds for the sure-footed. Many, many mule deer in the yard and neighborhood to welcome you. It's a fun and unique place to stay, Matt was a gracious and undisturbing host.
---
Wonderful little place in the backyard of a beautiful neighborhood. If you stay here, you'll surely see tiny little deer in the front. The tiny house is quaint, functional, and well-stocked. Be aware the stairs are steep and narrow inside, so might not be a great pick for a person with limited physical ability. Thanks, Michael and family!
---
I am a musician who relocated from Orange County, CA. I live with my wife Emily, our daughter Cora and our two dogs Layla and Autis.

My wife Emily is an artist and likes to create things. We love to travel and enjoy the tales of others travels!

I enjoy conversation, adventure, sports, music, and the occasional bonfire.

Hope to see you soon!