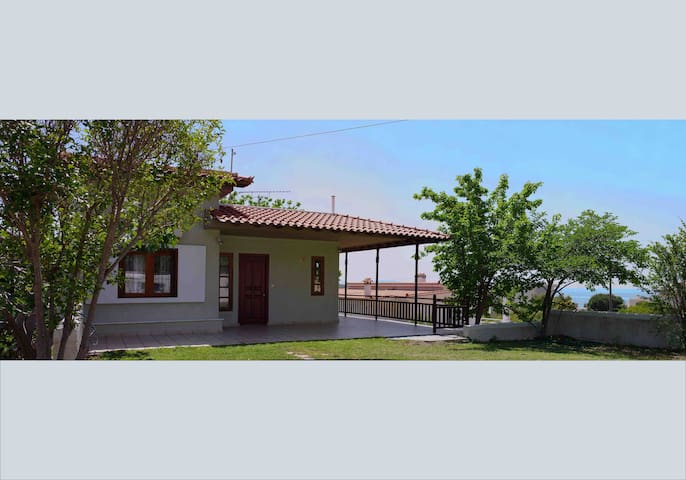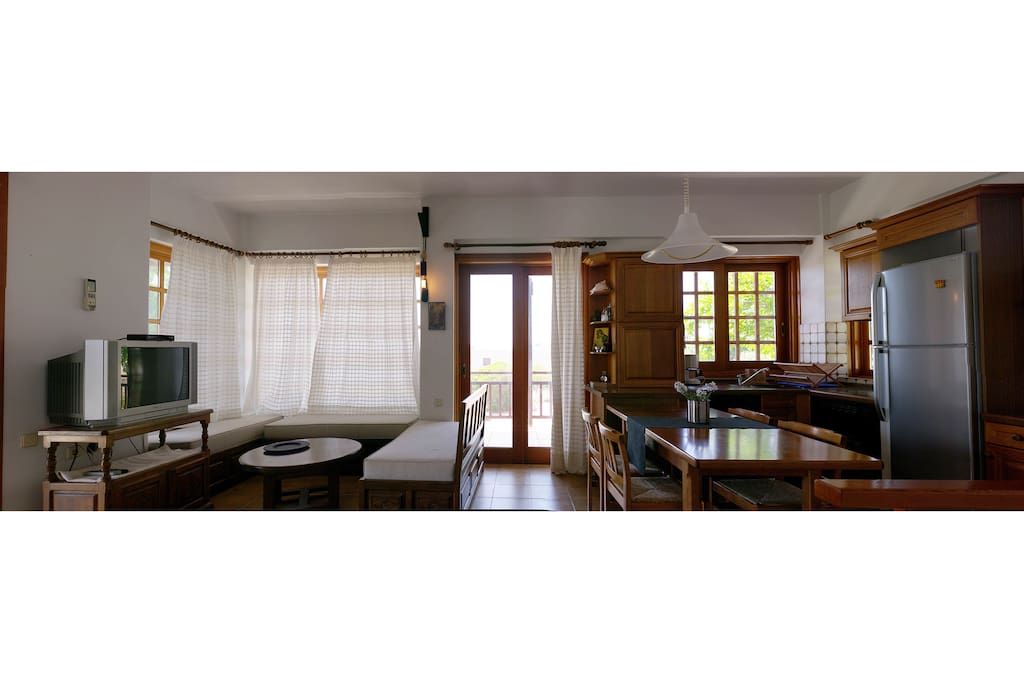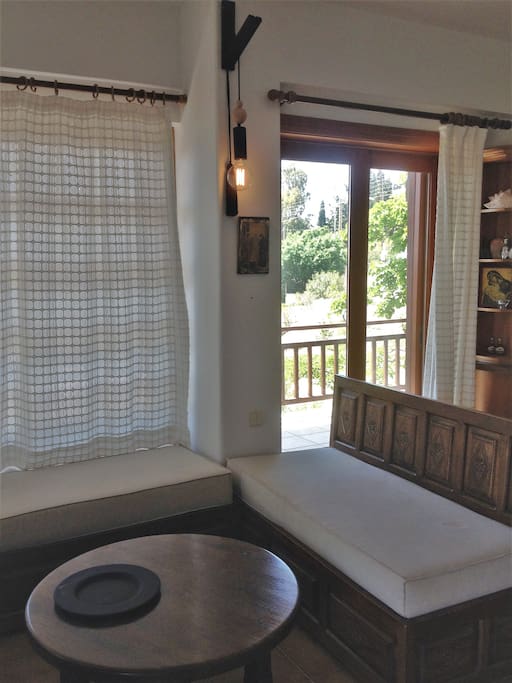 A relaxing vacation house situated in Agios Dimitrios - Lagonisi , a small and tranquile suburb of Athens by the sea . Just 15 min from Athens airport and 30 minutes from Athens city center, and 300m from a beautiful beach , this house is ideal for travelers who intend to combine the exploration of Athens with relaxing every day lounging by the sea. Bus stations is within a distance of 250m, taking you to Athens, the Cape Sounio, tram stations and the Underground of Athens.
房源
Large verandas arround the house, and a 500m garden covered with grass,
make the every-day outdoor living and dinning really enjoyable, especially for kids.
---
I traveled with all the family with 3 children. Demi was very nice and hospitable! She and her husband offered us a 5 star service.They met us in the airport and bring us to the house directly so we shouldn't find a way late at the night. They supllied us with all the children equipment - a baby cot, baby seats, buster for the car, all the things for swimmning and snorkeling. Before we come to Greece some of us needed visas and Demi made an invitation and all the documents for us. Almost every day she helped us to find some places to visit, restaurants, churches. Once she offered us to book tickets to the circus but we went to another place. She called us by mobile and asked is everytnig was ok. She knew it was our first visit to Greece and we needed everything to be explained. We didn't expect to find that a couple of days after comming to Demi she made a huge mousaka for us - a very tastefull greek dish. It was a real surprise! She was very pleasant! When the time was over and we had to fly home we made a farewell party all together at the house. We were talking about our live, plans and the time we spent in Greece. Demi house is very pleasant too. There is a big terrace with a round table where you can have a leasure and walking tours - it's very big! We ussualy ate at the terrace. There is a very conviniet hall with a table and little kitchen. Rooms for living seemed to be small but cosy too. We just slept in the rooms but all the time we were at the sea and was travelling all around. The territory around the house is big too - our children were playing all the time there at the grass - very green and nice grass. Demi house has a very good location - it's no more than 200 meters to the sea, where you can find loungers with sun umbrellas, it's for free, you just pay for some drinks you want in a bar Tahity. Nobody came to you and insisted to buy drinks.The beach is sandy, the water was still and the weather untill the end of september was warm - 27 degrees, water - 26. We could go by car at others places we wanted - there are numerous beaches all over the sea coast. After staying in Demi house we will try to go to Greece again. Demi and her family showed us that all the greeks are very friendly and openhearted people! Travel to Demi!
---