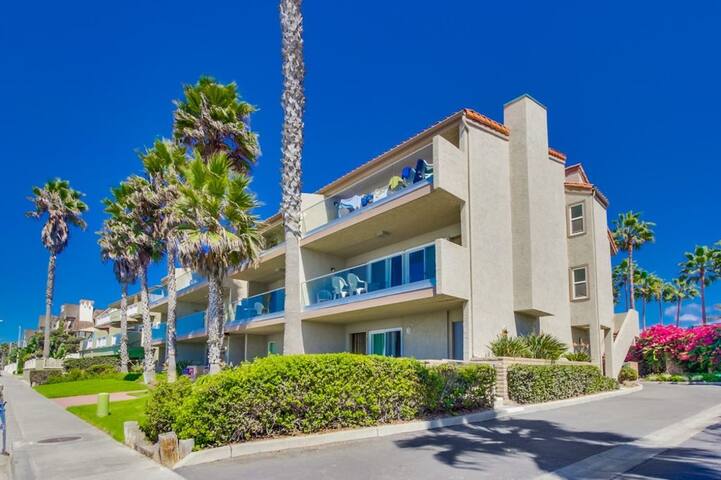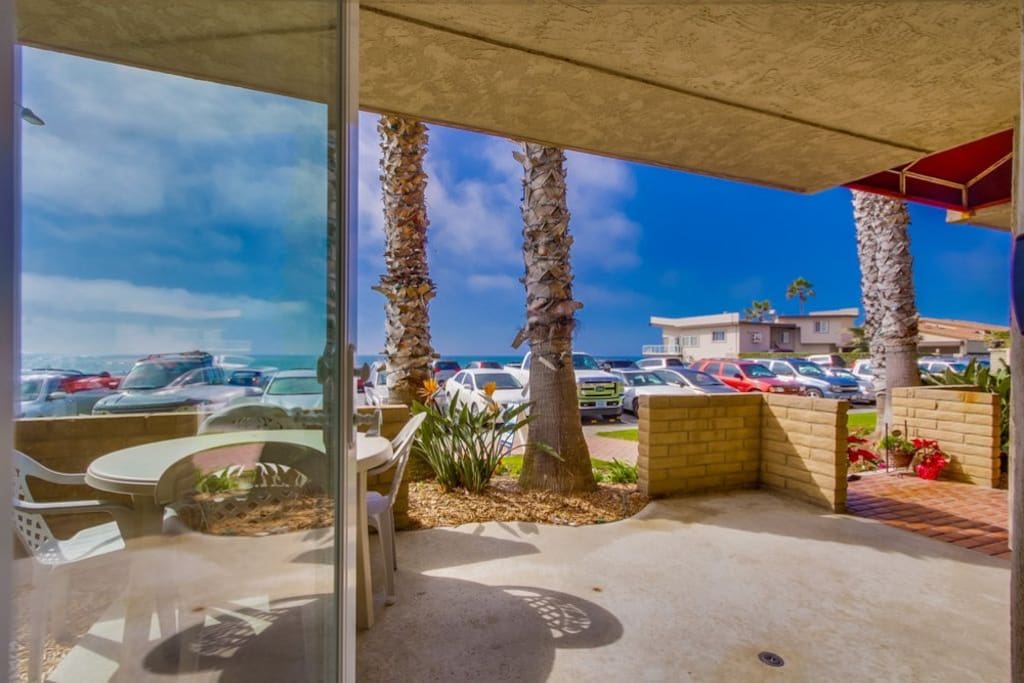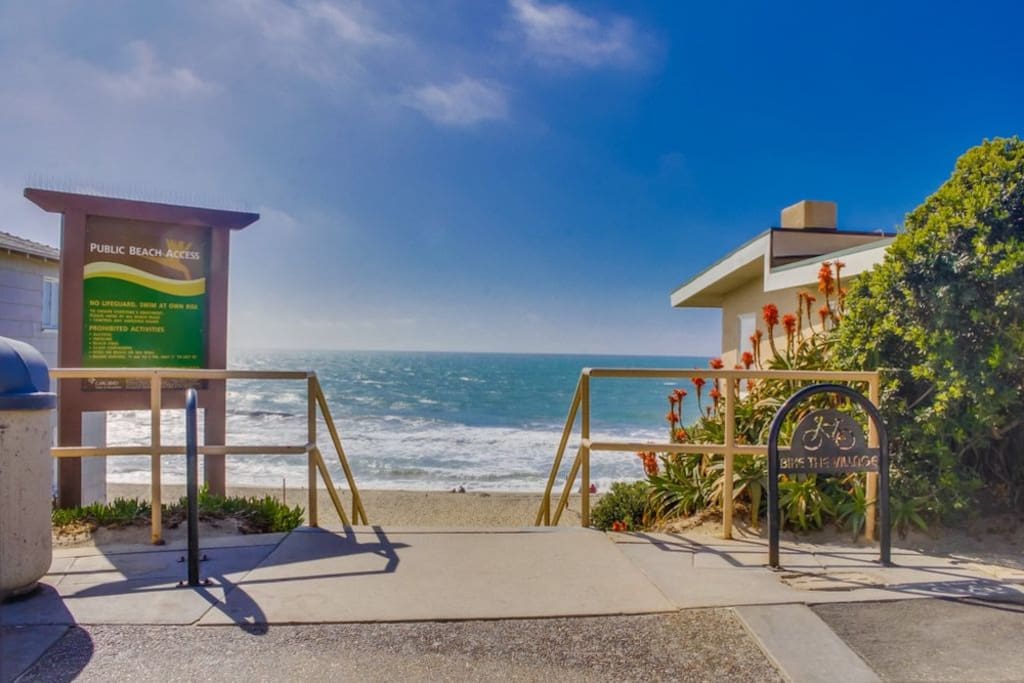 此房源的描述已由谷歌翻译从英语翻译成您的语言,但谷歌翻译并不能保证翻译的准确性。
个惊人的海滨公寓位于一楼,是一间工作室公寓!
一室公寓特色:
- 1楼
- 约500平方英尺
- 带洗碗机的设备齐全的厨房
- 壁炉(装饰)
- 可睡4人(1张大床,女王卧铺沙发)
Sea Breeze Carlsbad(oceanfront)酒店距离海洋世界,巴尔博亚动物园和Gaslamp District Downtown有25分钟路程。您可以方便地前往当地的5条高速公
---
My family has been vacationing in Carlsbad for 12 years. Every time we come, we stay someplace different. My wife and kids and I stayed in unit #7 over Labor Day weekend. We had a great time and felt like we got our money's worth. I've read all the other reviews for #7, the good and the bad, and I have to say, they are both right. Before I recommend #7 to anyone, I would first want to know what are their expectations. If you want granite countertops, marble tiled bathrooms, terry cloth robes, and quiet seclusion, this is not the place for you. Carlsbad has plenty of those options available for double or triple the price. If you are more interested in location, budget, and convenience this is the place for you. The location is great. I literally parked my car and did not move it for four days. Everything is a short walk away. The bad part about the location is the public parking lot between the condo and the beach. The parking lot is busy, people are driving, biking, and walking through it all day and night. That being said, you can walk out your door, through the parking lot, and your toes will be in the sand in 60 seconds. You get what you pay for with this unit. No, it isn't fancy or newly remodeled. But we came for the beach and to be close to the beach. I don't know of any other offer that will get you this close to the beach for such a low cost. The only thing that would prevent me from returning is the fact that the AC does not work. The only access point for fresh air is the one sliding glass door. Because it is a condo unit, there are no side or rear doors or windows you can open to allow a breeze in. A portable AC unit would make a huge difference in such a small space. Nancy was great to work with. I texted her a couple of times and she always responded within minutes.
---
This studio needs deep cleaning and maintenance! Carpet is super dirty, dust on most surfaces. We had ants in bed because nobody cleaned nightstand and lamp on top of which was half eaten candy from previous guest. Everything is falling apart: chair, bathroom door does not lock, shower head is leaking, missing blinds. Linens did not look fresh, so we used our own. Studios located on first floor and there is BARELY any ocean view. This is VERY NOISY location! In front there is a parking lot which is public. Cars parking day and night. People walking all the time. A lot of them drunk or drugged. I would not really recommend this place to anyone.
---
This was the worse airbnb experience I have ever had, it doesn't even compare to the other airbnb rentals I have been at. It was very dirty, the closest smell like urine so bad it would make you throw up. There were bugs all over the place. The vent on the air unit was so dirty, it has never been cleaned. The air controller was broken and kept popping off. The linens were in the ottoman that didn't look like a chest so we slept the first night on the sofa bed on top of the bed blanket. We had to call the police on the locals drinking and drugging in the parking lot all night. It was a complete disaster, I should get a full refund!!Worse than a Motel 6 but paid over $200 a night!!
---