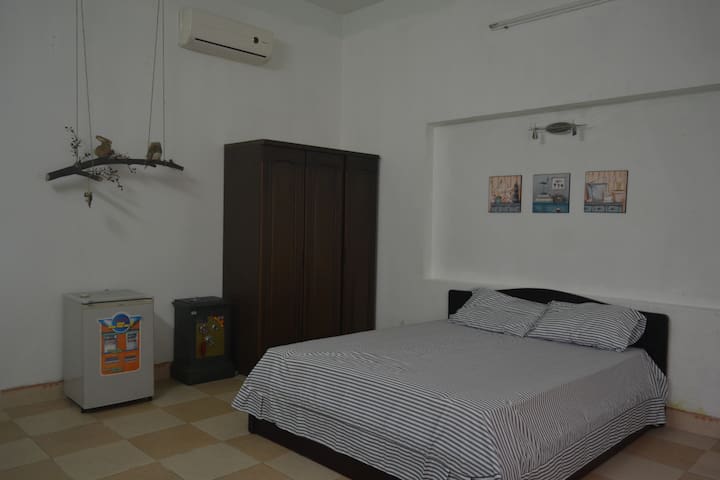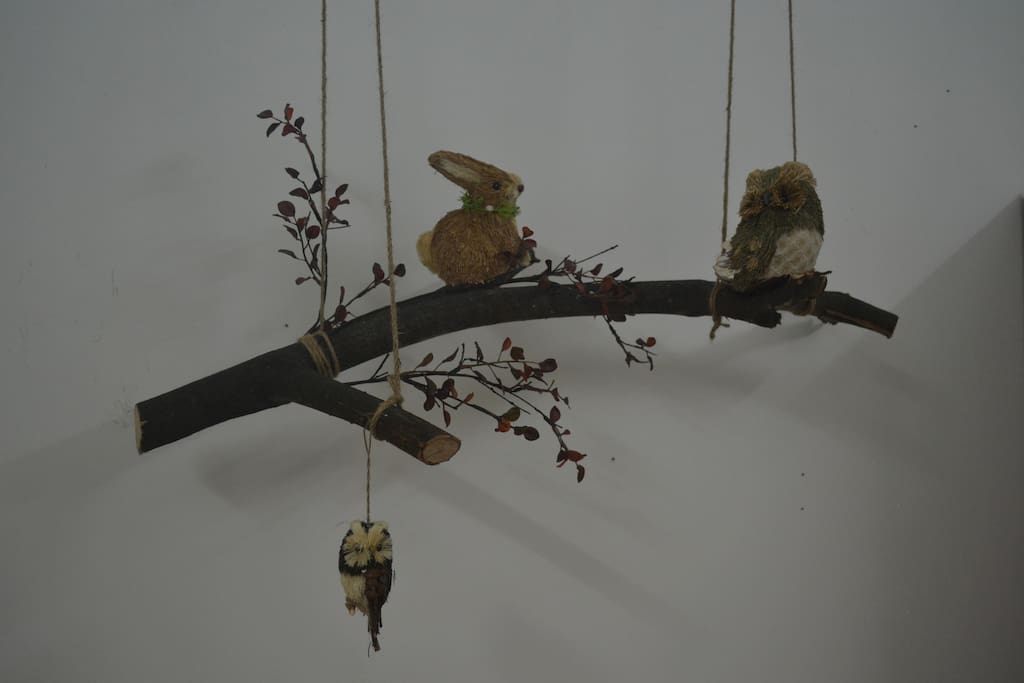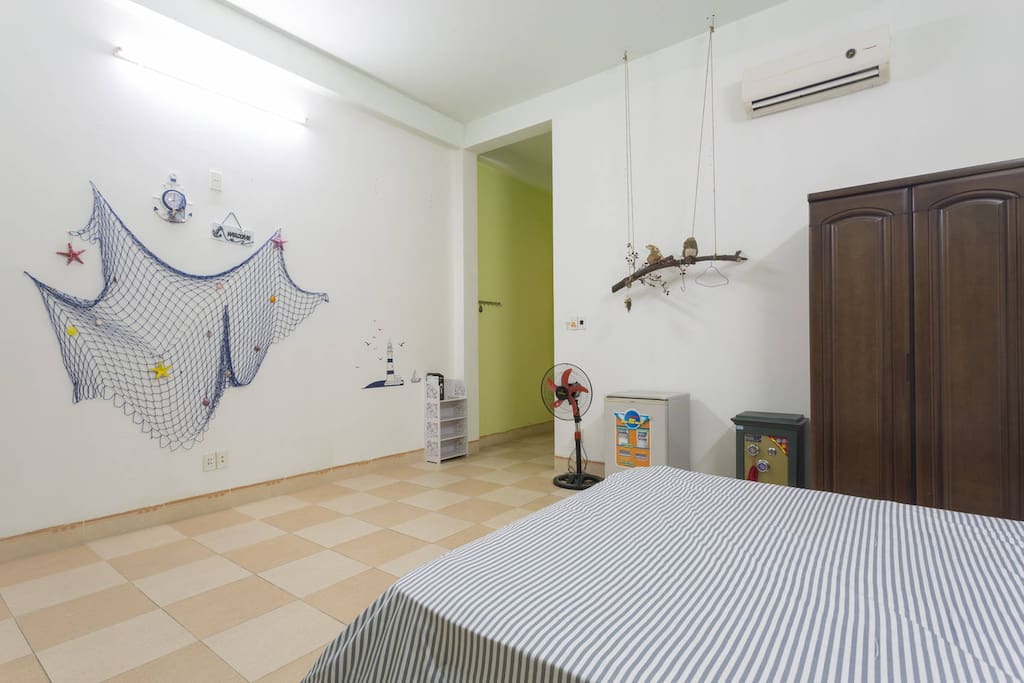 Chi House in quite street of centre Danang
Welcome Chi Garden, where you'll find fully equipped facilities with luxury like hotel but very warm and friendly host. It takes 2km to Airport only. You will find extreme convenience of the House where is located on the main avenue of city: just beside food pedestrian street, near 29-3 Park where you can enjoy barbecue parties and daily walking. It takes 4km to Han River. A few steps from busy street, you will find quiet house with great host.
The room is quite big, 30m2.
房客使用权限
You can ẹnjoy cooking and free use of all facilities as you want as long as keeping it clean. living room are available for you.
与房客的互动
we will immediately make you feel at home and will help you with any questions you may have during your stay
---
First of all, the house isn't walkable to the beach or much that would be remotely interesting to a western tourist although the notice for the room says it is. Believe me, I'm not a lazy person. I could easily walk to their house from the beach.. but it's at least 3 or 4km away. Checking in was fine.. and then I realized I'd be the only person staying there as I walked up to the third floor seeing most of the rooms were full of dusty old boxes. It looked like either an episode of HOARDERS was going to be shot there or someone's former grandma had been living there and they wanted to turn a profit on the place. Then, I wanted to take a shower. Soon I realized there was no towel. After they delivered me something suitable for a 5 year old, I was sort of set. And then I noticed while the water did run, the lever to pull the water through the shower head wouldn't stay up. Let's not forget that there was an old bar of soap in the soap dish that had grain-sized black dots surrounding it. Could it have been rat droppings? A cockroach the size of the palm of my hand that chased me around the tub while I was trying to hold the water lever up makes me think yes. The cobwebs that smacked me in the face as I found a power outlet in a dusty corner told me to just get out of there. I said nothing to anyone, didn't ask for a refund, and just took off after roughly thirty minutes.
---