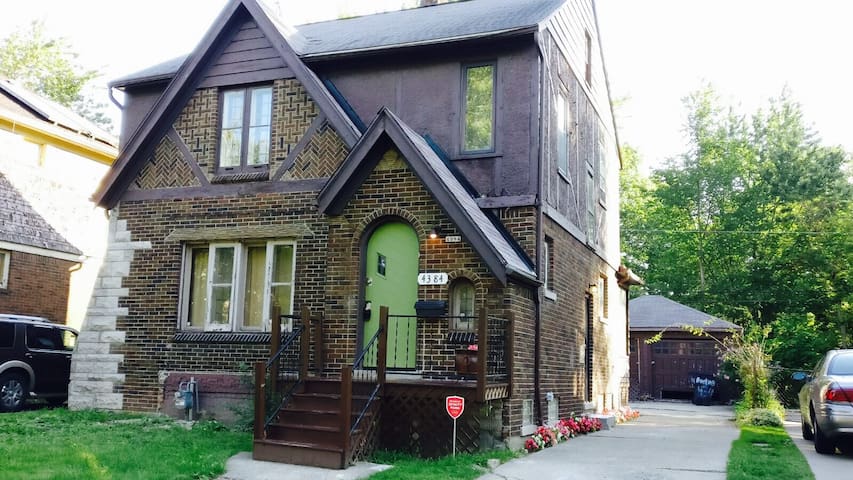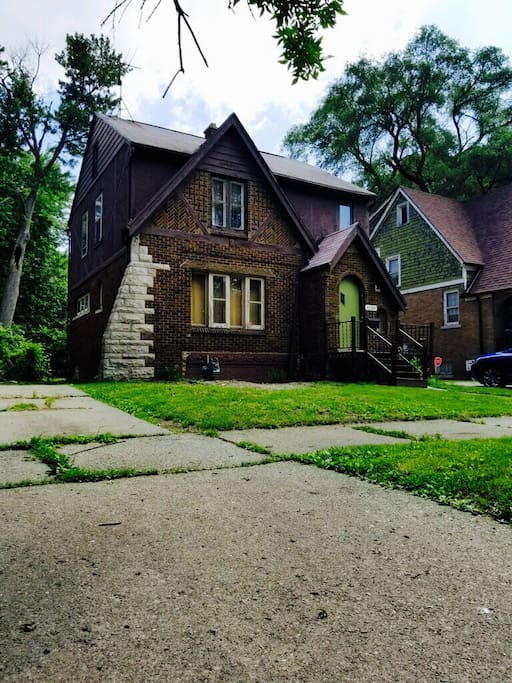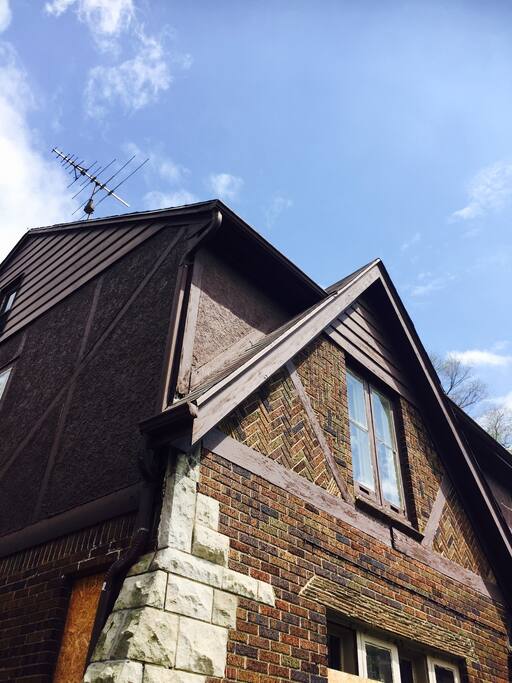 此房源的描述已由谷歌翻译从英语翻译成您的语言,但谷歌翻译并不能保证翻译的准确性。
毗邻格罗斯角(Grosse Point)和美妙的底特律东英格兰村(East England Village),经济实惠的经典都铎风格家居欢迎您的光临。体验邻里和真正的底特律在晨曦社区!
与房客的互动
我的网站经理Evan代表整个团队监督这个家的照顾和维护。
---
---
---
---
100% non smoking home. And please, NO cigarette butts left in front or back yards either. Evidence of smoking will activate $25 minimum fee for each cigarette found anywhere within property lines.
Your guest-count must be 100% accurate and arranged in advance here. Any variance over stated guest-count is subject to immediate cancellation on sight and without refund. Please do not test this house rule. Your group will be embarrassed. Trust me.
Shoes off while in home.
You MUST reset the alarm system each time leaving the home and at checkout.
If yours is a solo reservation or as a couple, we ask that only one bedroom be utilized. This is a courtesy to our housekeeping staff as well as consideration for the price break you received for being solo or a couples traveler. We will charge $30 per day per additional room for any evidence of use outside of our advance arrangement. Thanks.
---
---
---
---
The house was pleasant to stay in, however the neighborhood is a little rougher than I would expect from a vacation rental and there is no stores or restaurants that are within walking distance.
---
Well, as far as Dexter Experiences™ go, the place was exactly as advertised, totally comfortable beds and Evan was very responsive and helpful. The neighbors are very sweet and friendly. And just when I thought my Dexter Experience™ couldn't get anymore "Dextery", I learned I could actually have the Dexter Experience™ all over my body, because they even put the Dexter Experience™ logo on the body wash in the shower. And if that wasn't enough to bring my Dexter Experience™ to a climax, I soon found that there were awards and plaques all up and down the stairs to assure me that this was the best possible Dexter Experience™ a guest could have, that I was in the hands of the ultimate master of all that is the Dexter Experience™.
---
This owner is very rude and his house is in the middle of the ghetto in Detroit. You can get a better bang for your buck trust me. There were bugs on the window seal. Spider webs everywhere, dishes were dirty and the neighbor hood was not very nice.
Our review of this Guy will suffice. Not surprised he would grasp a thing non existent straws here. We took him to arbitration over his lies. The guestcount was wrong. He broke smoking rules. He left the place quite dirty. And yes, we won the arbitration. Goodbye Chris. Don't burn down our Detroit house, ok? We'll have police contact you first! :/
---
Very funky home. Beds were extremely comfortable. Zzzzzzz... The neighbourhood was a little loud at night, but using a fan to drown out the music works fine. You'll definitely need a car to get around!
---
Stayed here for two nights during a trip around the US and the house was good. Detroit in general isn't a very nice place, so the suburb wasn't amazing but everything in the house was as described and communication from Gene was wonderful.
---
Traveler.

Last of cafe Society.

Former music Industry marketer (Pink, Lauryn Hill, Britney Spears, etc. etc.) - former food/beverage FOH flack and micro investor (Ba Bar Seattle). Currently a highly accredited Realtor with Sotheby's International Realty. Some of my projects and web profiles:

The Dexter Experience (real estate sales/global property host)

Gene DEX PR, Seattle, Palm Springs

@GeneDexter
@VacationRenter
@AirbnbDiary

My personal brand is known across multiple Industries on the westcoast. I've been a DIY business person and curator for over 30 years.

In December, 2013 I became a student practitioner/host within the sharing economy, but started out as an active guest from December 2009.

Our approach and concept is simple - sharing affordable five star environments.

We happily offer Seattle, Palm Springs, Las Vegas, Phoenix, Detroit and Phuket/Thailand to you. My future homes will include Kauai and Miami. And yes, I am always available to consult others as to the management and maintenance of your own homes.

The schedule is ridiculous but whenever possible I am happy to sit down and talk, occasionally opening a bottle of wine when we do. Mostly, I am on the run throughout the world. Independent and busy people understand me best. This is why there is so much written detail about my homes and how to happily stay in them. I prefer guests who are of the world and who know how to travel in it - maturely, efficiently, without alot of fuss or hand holding...

Text or call my team (each manager is noted in your house manual - itinerary) for questions or emergency needs. We are always, always online!










语言:
English