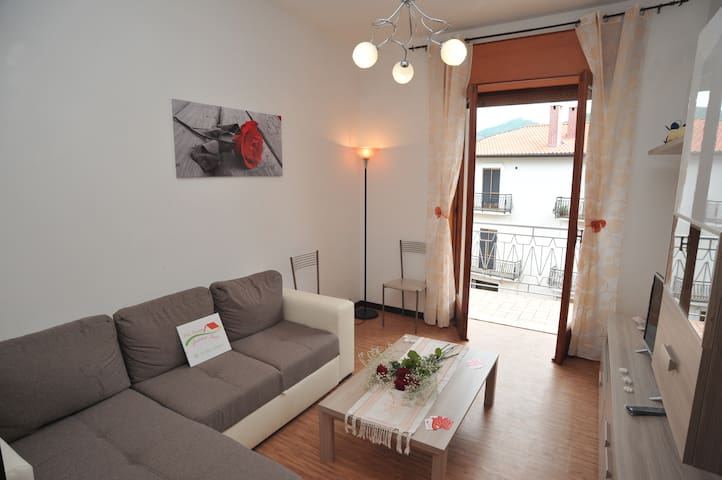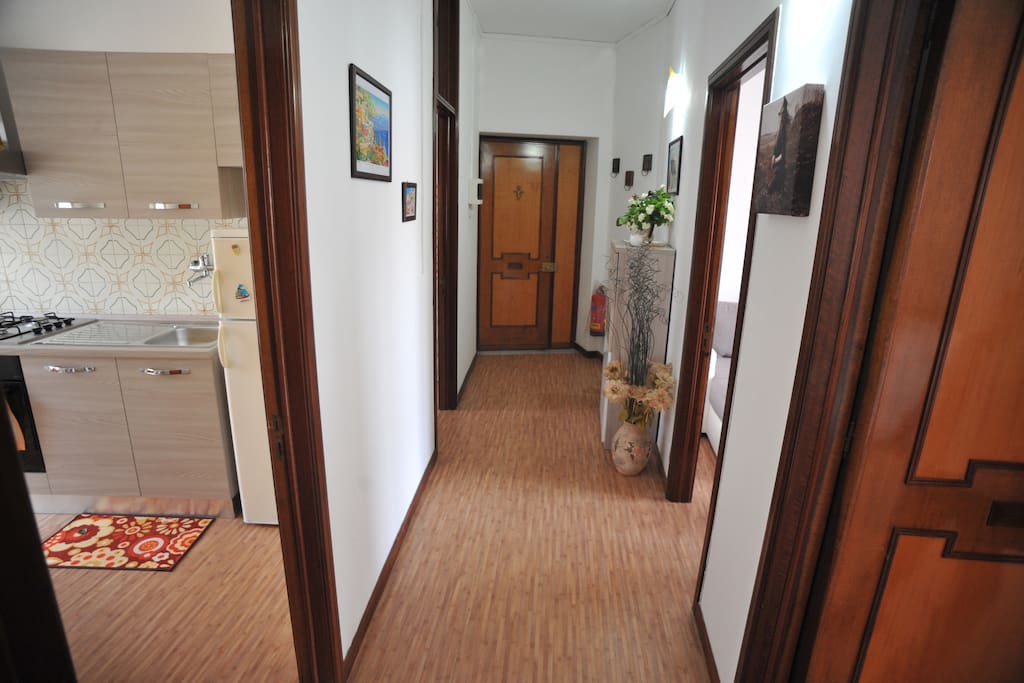 該旅館"唐娜伊內斯"坐落在阿杰羅拉的最重要的廣場的心臟。大門口給公寓的概況有兩個大臥室,其中一個裝有一個美麗的陽台。客廳裡有一個壯觀的智能電視和一張舒適的沙發床,衛生間,然而,有你需要的一切舒適。在Wi-Fi和停車也是免費的
Gāi lǚguǎn "tángnà yī nèi sī" zuòluò zài ā jié luólā de zuì zhòngyào de guǎngchǎng de xīnzàng. Dà ménkǒu gěi gōngyù de gàikuàng yǒu liǎng gè dà wòshì, qízhōng yīgè zhuāng yǒu yīgè měilì de yángtái. Kètīng lǐ yǒu yīgè zhuàngguān de zhìnéng diànshì hé yī zhāng shūshì de shāfā chuáng, wèishēngjiān, rán'ér, yǒu nǐ xūyào de yīqiè shūshì. Zài Wi-Fi hé tíngchē yěshì miǎnfèi de
---
Rosa e suo figlio sono due padroni di casa molto gentili e disponibili soprattutto nell'aiutare i loro ospiti e nel rispondere alle loro domande. L'appartamento è spazioso, ben pulito e fornito sito nella piazza principale del paese; decisamente una sistemazione che suggerisco e dove ritornerei anche domani. Rosa and her son are wonderful hosts very gentle and helpful with their guests. The apartment is spacious, clean and equipped with all you need; definitely an accomodation that i would suggest to anyone and where i would come back even tomorrow.
---
Rosa's place is great! The Path of the Gods starts here, it's also an easy bus ride to Positano and Amalfi. It is right above a Salumeria and Cafe that are very good. The restaurants close by were walkable and all very tasty and well priced. We spent 3 nights here. One day we hiked from Rosa's to Positano via the Path of the Gods, it was stunning! The other day we took a bus down to Amalfi and had a great day on the beach and touring. There is not a way for us to express how great Rosa's place is in this review, it was above and beyond our expectation. Upon arrival we were greeted and they helped with our luggage and close easy safe parking for our rental car. They then got us a beer and showed my wife and I around Agerola, which is very pretty with some great panoramic views. She gave us some of her homemade wine and tomato sauce which was great for the evening we stayed in to cook and rest. At check out, they even bought us sandwiches for the road to Polignano a Mare. She has a wonderful family and I wish them all the best! HIGHLY RECOMMENDED!! Ciao
---
A wonderfully spacious flat with two large balconies in the main square of a cute village. Staying here is a great experience and the perfect gateway to discover all the attractions on the Amalfi coast, with or without a car, as the location is right at the entrance of the incredible 'Path of the Gods' hiking trail, so many buses stop here. Rosa and her family were very attentive: showing us how to get around, telling us about nearby sights and offering Italian delicacies generously from their home kitchen and garden. Very convenient parking in a safe and lovely location. Communicative and friendly, the hosts make you feel like a member of the community.
---
We stayed for 2 nights and had a great trip. The apartment is secure, clean and very welcoming, the bed is enormous and there were all the provisions needed to make meals; also toiletries and towels. Communication with Rosa was excellent - she met us and gave us coffee and some local produce on arrival. Bomerano is a lovely authentic town, a relief from the pace of the coastal tourist traps. It is an excellent base for exploring the amalfi coast, and of course for local hikes esp Sentiero Degli Dei. We did a day trip to Amalfi, and also visited Positano after walking Sentiero Degli Dei - an excellent day out. Easy to get online info on the SITA bus timetables and it is very cheap (€3.90 single to Amalfi). A tip to note is that SITA buses do not do the same route in and out of Bomerano i.e. Return buses stop in another part of town - hence we missed our stop on a late bus home but luckily took a local MIA bus that we found. I have seen some Airbnb review comments about the noise - we loved having a balcony and watching the world go by so no complaints. Usual sounds of a working neighbourhood. The apartment is above an excellent cafe so you can get late night gelato and the staff are helpful and friendly.
---
Rosa and her daughter were wonderful hosts! They really took the time to explain to us the appartment and how to get to neighboring cities. As soon as we arrived they helped us bring up our luggage, and when we checked out they came to help us pack it in the car. They were always available on request, helping us with any questions. The appartment itself is very spacious and clean. It is also in a fantastic location, minus some of the noise from the church bells and the bar downstairs. The town is lovely and the appartment is conveniently located in front of the bus stop to get to and from many destinations.
---
Ho scelto di diventare un host perchè la mia vita si basa essenzialmente su rapporti interpersonali, non a caso amo condividere alcuni momenti della mia vita con nuove persone. Solitamente nel tempo libero adoro stare con la mia famiglia e con il mio piccolo cagnolino.
non sempre mi dedico alla lettura anche se preferisco generi romantici mentre per quanto riguarda il cinema, scelgo senza esitazione generi comici.
Il mio motto è "AD MAIORA SEMPER"