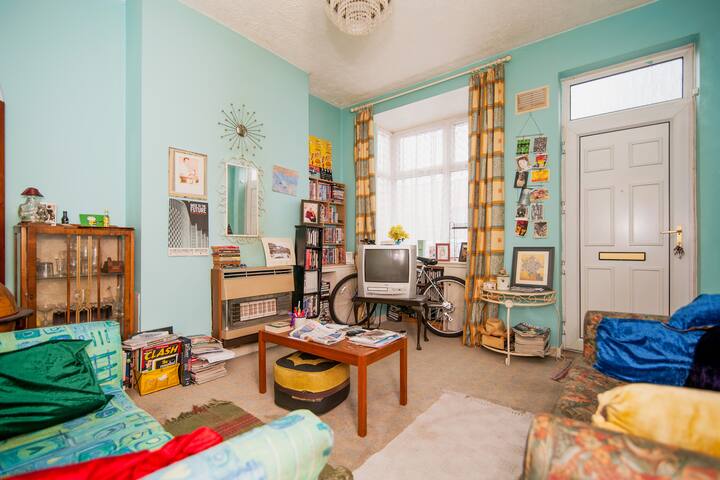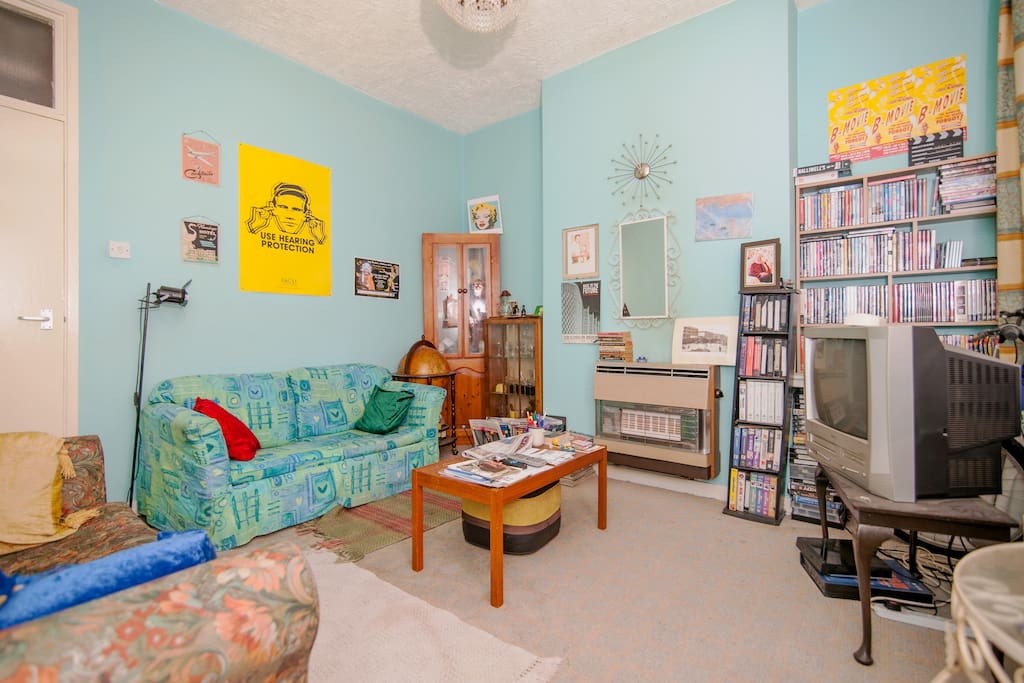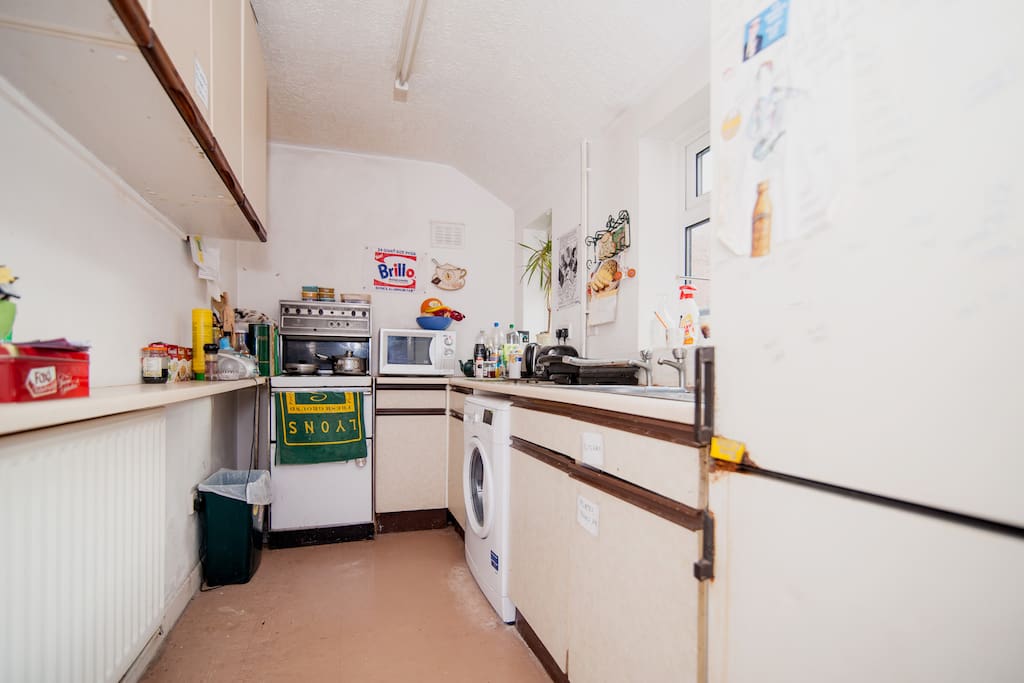 此房源的描述已由谷歌翻译从英语翻译成您的语言,但谷歌翻译并不能保证翻译的准确性。
双人床/房间在传统的露台上。酒店拥有前往伯明翰市中心的便利巴士,您可以体验各种第二城市的美食。
房源
这个房间,一个美好的下午的太阳陷阱,最多可容纳两个人。
房客使用权限
客人可以使用厨房,浴室,休息室(没有电视许可证,但有广泛的DVD),并且可以在"图书馆"(AKA"中间房间")中自由浏览。我没办法办公室,恐怕。
与房客的互动
我目前工作的很多9-5,但往往有事情我晚上去,所以我并不总是这么多。当我在,我通常会被发现在我的"办公室"房间(从租赁的空间),很乐意帮助。我通常把客人留给自己的设备,但是如果你想要我(假设我在...)当我工作合理地靠近市中心时,我可以在市中心/新街站/山街(Megabus下车)见到你,给你钥匙。
---
The stay suited our needs pretty well, and Sarah was a very kind host. She told us where local stores were to purchase goods and food, and there were many places nearby. The neighborhood was a bit on the rough side, and was not what we expected. A few quick things to know; there is no lock on the bedroom door, and the bathroom is only a tub shared with the host. Just fine for a single person or possibly two, and great for the rate, but definitely something you'll want to keep in mind.
---
A very homely set-up, the original Airbnb concept, just a room in someone's house. Sarah was very welcoming, and the accommodation, while basic, is excellent value for money. The house is a couple of miles from the city centre, but I can't comment on the public transport links as I was on a bicycle (which Sarah kindly accommodated in the living room overnight).
---
For me personally, one night here was enough. I found the room to be a great size with a nice double bed but found it noisy from neighbours and on the street. There was no mention in the description that there was only a low bath in the property which wasn't ideal. Some strong smells in the house also put me off returning. Sarah is very hospitable and explained everything very well and the bed was comfortable and clean. The location is ideal for Birmingham city centre and at the cost for one night the value for money is there. Just a few tweaks required in my opinion.
Hi Simon Sorry to hear that you were unhappy with various aspects of your stay. However, the listing does state that it is a smoking household and there is no mention that there is a shower (ironically, one has been fitted this week). The leak with the toilet was unfortunate, and commenced the day before your stay. However, seeing as I was going to have a plumber out to fit the shower shortly afterwards, I felt it wiser to forego a £150 call out charge to fix it there and then. It has now been fixed. Unfortunately, I have no control over any noise made by neighbours or passers-by. Your feedback will be taken into consideration on future hosting occasions.
---
Fantastic place , Sarah was wonderfully helpful , gave us loads of info for bus times and which routs we needed to take to get where we were going , real pleasure meeting her , fantastic home , great selection of books ( allways a good sign in my book ) , just loved the retro feel of the house great place , comfy bed , nice quiet area as well
---
Sarah was kind and helpful. The house was OK, we had everything we needed to spend a night here. We have been offered to use some cereals for a breakfast, which was very nice, although we had our own food. The only thing to mention was a bathroom - the water was kind of lukewarm, but not such a big deal. In total it is a good place to stay with a good connection to the city centre and the price is fair.
---
Sarah was very flexible when it came to checking in, as we had a change of arrival time. Lovely house, each room in its own colour. And most importantly, we had a good night's sleep. We conveniently used Uber to get to the city (4-8£ one way depending on off-/on-peak), but on our last day we were told that the reservoir is just 15 min walk away - a good piece to see. Thank you for hosting us!
---