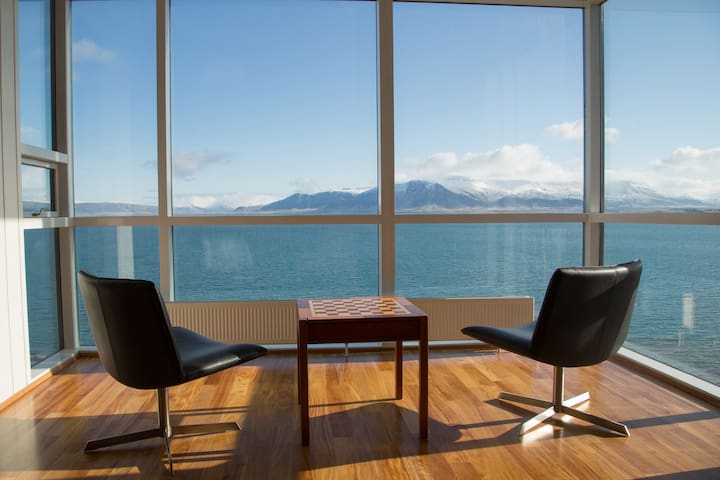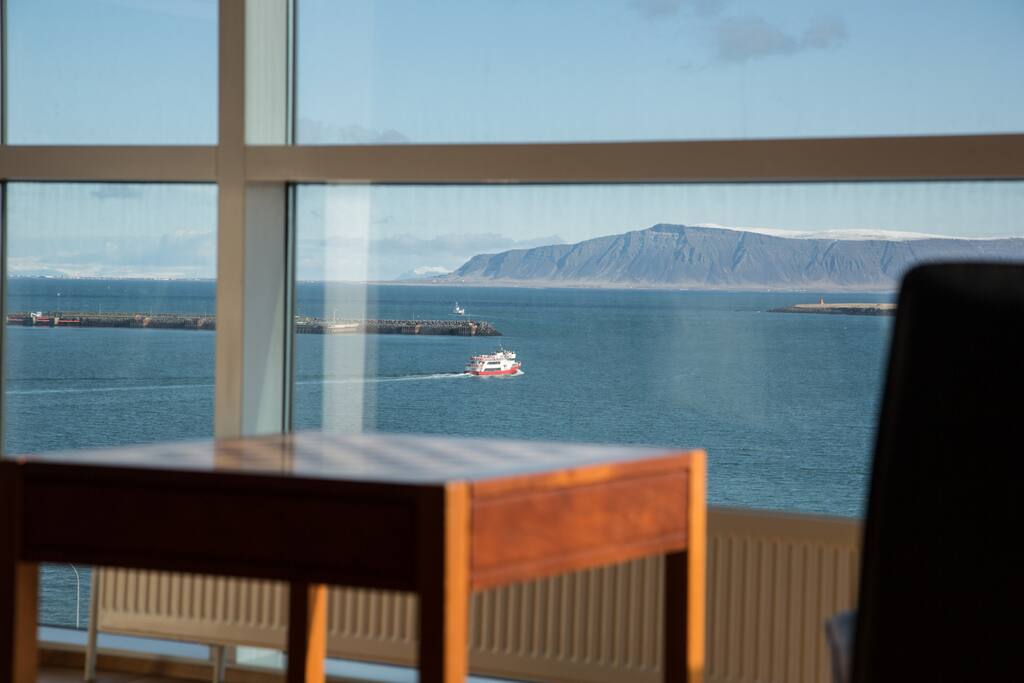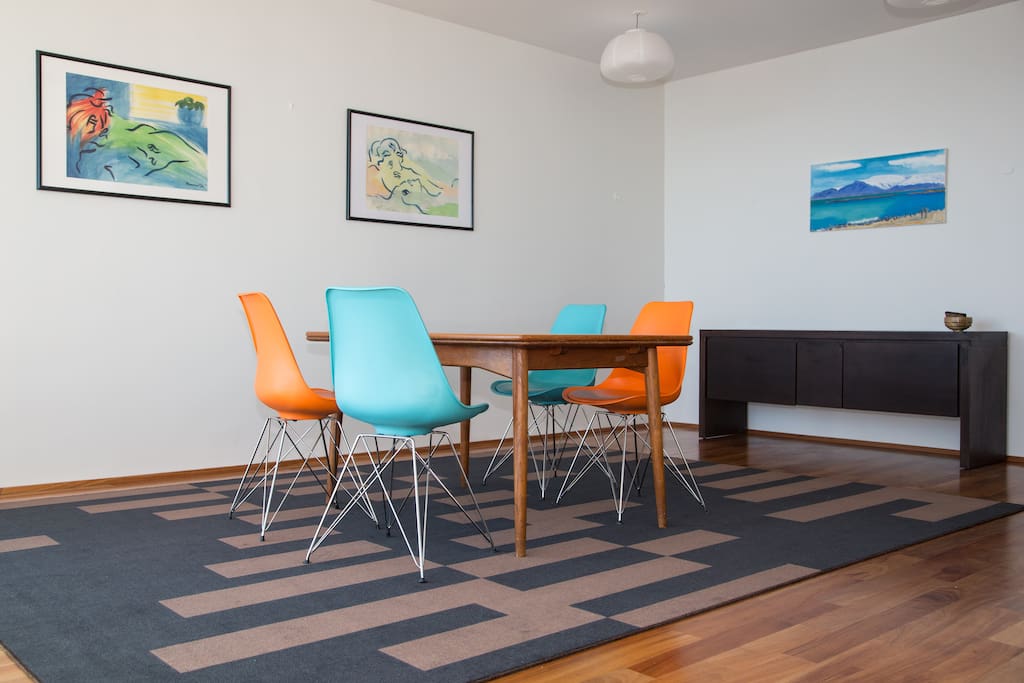 An amazing and spacious apartment with an exceptional view located at the waterfront in the heart of downtown Reykjavík. It has 2 bedrooms, 1.5 bathrooms, a den, full kitchen, laundry room and a living room that offers a breathtaking view of the harbour, the Sun Voyager and Harpan Music Hall. This apartment is a walking distance from all the downtown Reykjavik attractions.
房源
This is our family home that we offer for rent when we're out of town. Guest are asked to please note that the apartment is located in a residential area. We therefore ask that guest are respectful of neighbours and refrain from causing any disturbance.
与房客的互动
We will personally meet and greet all visitors and do our outmost to make sure they have a pleasant stay. We encourage our visitors to contact us if they have any questions or concerns during their stay.
---
Máni's apartment was truly amazing. The view of the water was worth it alone (perfect for experiencing the ever-changing Icelandic weather, gorgeous skies, and mountain views, as well as a great view of the famous Sun Voyager sculpture which is directly across the street). The apartment was extremely clean, very spacious, and had everything we needed. There was also a back deck that overlooked the city to give you a real sense of space and perfect for morning coffee or tea. You couldn't ask for better proximity to shopping, drinking, eating, and tourist attractions - no matter what direction you go in, you'll find something of genuine interest within walking distance: From the famous Hallgrímskirkja church, to the Harpa music hall, multiple museums, and some of the best food of your life (Máni batted 1000 when it came to restaurant recommendations). We honestly could've stayed for months (if we didn't have obligations back home). Hope we can make it back soon.
---
3 words : location, location, location. The condo is new, spacious, well equipped and uncluttered. It is a stone's throw from Harpa concert hall, ferry service to vedjig island, bus services for excursions, gas station, bakery downstairs and night life. The view is to die for ! The all glass window makes for beautiful sunlit mornings and lovely dusky evenings looking at the seascape and all the activity beow. Unground parking means you never have to worry about finding a spot for your vehicle. Host is super polite and very nice. He really went above and beyond to make sure we were checked in comfortably. In fact we were received by his sister, inspire ofnor flight being a smudge late, who made sure we located everything and got in ok. Home was warm, had everything we needed for our trip, great amenities and nice little touches like a hot water kettle for tea and a smart tv for YouTube/Amazon/Netflix content for our kids after a long day of excursions. We took walks by the sea 2-3 times a day, went to the nearby children's parks and restaurants and were able to walk to everything. If I was to do this again, I would stay here and repeat my choice of Mani's condo again. Thanks for a super memorable trip!
---
This was our first trip to Iceland (husband, 15-year-old daughter, and me), and our first time using Airbnb. We fell in love with Reykjavik and hope to return many times in the future; having stayed in Mani's incredible apartment, I can't imagine ever staying anywhere else. The location is fantastic (directly across street from famous Sun Voyager sculpture; wonderful for morning runs along the harbor; just a few blocks from main shopping streets). The apartment is handsomely designed and has everything you need (although we didn't cook any meals there, so i'm not in a position to comment in that regard), yet it isn't stuffed with the owner's belongings (really combines the best of both hotel- and apartment-living). But what really puts this place over the top is the indescribably incredible view. "View" doesn't even do it justice---it's more like "BEHOLD THIS BREATHTAKING PANORAMA!" It never failed to astound me. The only danger is that you'll never want to leave the apartment, the view is just so damn amazing! Thanks for a wonderful vacation, Mani!
---