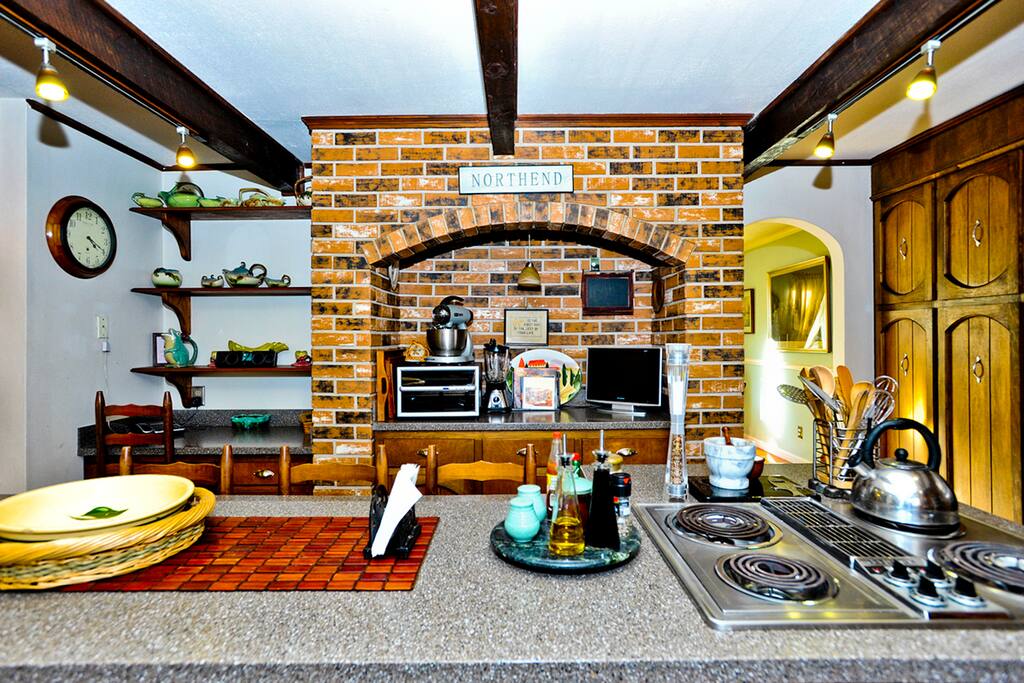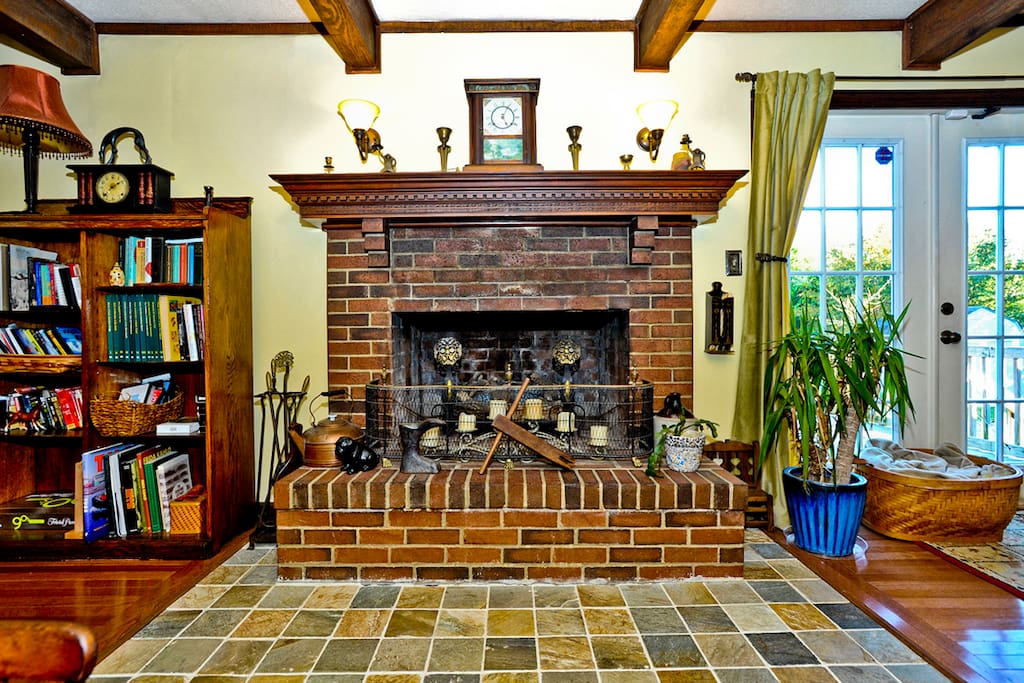 Large sunny bedroom, with interior master bath, King size bed. All needed beach gear is all ready here to use. Guests are invite to bring home fresh sea food and prepare a meal, The screen porch is a great private setting. Parking is available if you are towing a boat or camper.
房源
The home sits on 2 acres, although it sits on the main road to Topsail Island, the back yard is very private.
房客使用权限
Guests are encouraged to feel at home here. Most rooms are opened to them to use, ones that aren't, are marked.
与房客的互动
I have lived in this area for 12yrs, I will be glad to share local infomation.
其他注意事项
I do have a small friendly dog. He has his own space so there is little interaction. There is a cat that lives outside , who comes up on the screen porch to eat. If he doesn't know you he will leave imedately if you come out.
---
Holly Inn is delightful. Alice is a great Innkeeper. Her Inn is charming with lots of personal touches that make it unique. While the inn is on a main road, it is secluded and quiet, surrounded by woods and greenery. The morning light woke us up and the cicadas sang us to sleep. The beach is about 4 miles down the rode: easy to find and easy to get to. We loved Alice's hospitality and hope to stay there again.
---
At first we didn't realize we booked a room not the whole house, when we tried to cancel host said absolutely not. We ended up loving our stay! The property is beautiful and there's so much to do! The location is great too, just minutes from the beach! We loved it!
Lindsey, a lot of hosts don't take bookings the day of nor do they take cancellations a hour before arrival. I think it would be helpful to actually read the discriptions that the host writes about their listings, paying special attention to things like cancellation policies. I have a five day cancellation policy that would not apply to someone who books the day of. I sure we both learned much from this booking.
---
Alice is the best Airbnb host! The place itself was clean, very cute, and convenient to the beach. There is an island taxi service that was easy to use if you are looking to have a little fun and don't want to worry about driving into Topsail Island. For the price, I was very impressed with how comfortable the house was. The king bed is really nice for two, and the private bathroom is well kept. Plenty of towels and she also has chairs, coolers, and other beach gear to borrow. Alice was a phenomenal hostess, full of tips and had excellent recommendations for nearby restaurants, bars, and events. I plan on coming back to this place and you should come, too!
---
Alice met me at the door a bit earlier than she expected me to arrive and without a hitch welcomed me into her beautiful home. She shared her refrigerator with me, has plenty of towels, toiletries, including beach towels (with pillow), chairs, boogie boards and toys for the beach. I highly recommend this location as Alice knows how to make you feel at home while away from home. The price is extremely affordable for a beach stay. Thank you so much Alice for your wonderful hospitality - I definitely will be coming back to Holly Hill, yes!!!
---
Alice is a friendly, wonderful lady and an awesome host. We stayed in the room with the king bed. The room and bed were both spacious and very comfortable. Alice likes to make sure her guests are comfortable and have all that they need. Our room had a TV, mini fridge, microwave, coffee maker, coffee, tea, lots of towels, and even travel size toiletries in case we forgot anything. Alice made us feel so welcome and at home. She invited us to use her kitchen and the grill on her porch and we did! Since our son couldn't come home for a visit, we went out to NC to see him. While we were at Alice's BNB, we cooked our son several home cooked meals (which he loved). I cooked in Alice's roomy kitchen and my husband cooked on the grill; then we ate out on her screened in porch. Alice has a big beautiful yard that we also took advantage of - we played corn hole (Alice has that too), we lounged in the hammock, and relaxed on her outdoor furniture. There are several outdoor seating areas so everyone has a place to sit and relax. Her place is an awesome place for military families to stay when visiting their family members that are stationed near there. It's a great place to visit and not feel cramped or confined like you do when staying in a hotel room. Alice also knows the area very well and will recommend places to visit and eat; she won't steer you wrong. A big point I almost left out is that her place is also very close to the beach! Alice will also loan you anything you will need when you go to the beach, which is awesome when you're trying to travel light. We borrowed an umbrella from her everyday that we went to the beach. Alice was so kind, helpful, and friendly we felt like we were staying with a friend. If you travel to the Sneads Ferry or Holly Ridge area, do yourself a favor and stay with Alice; you won't regret it.
---