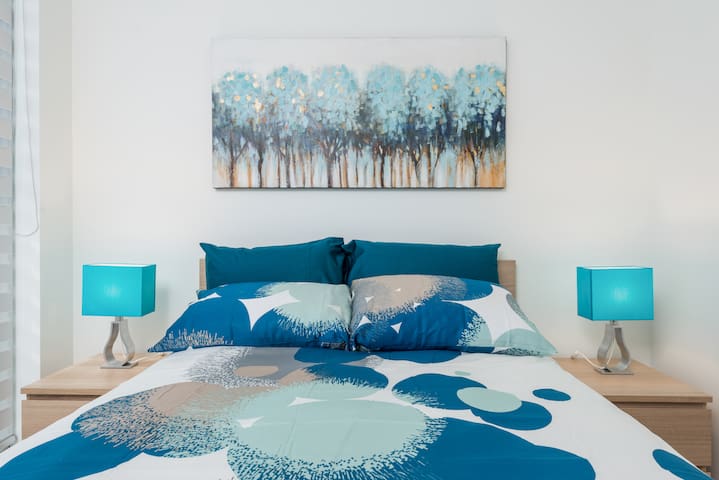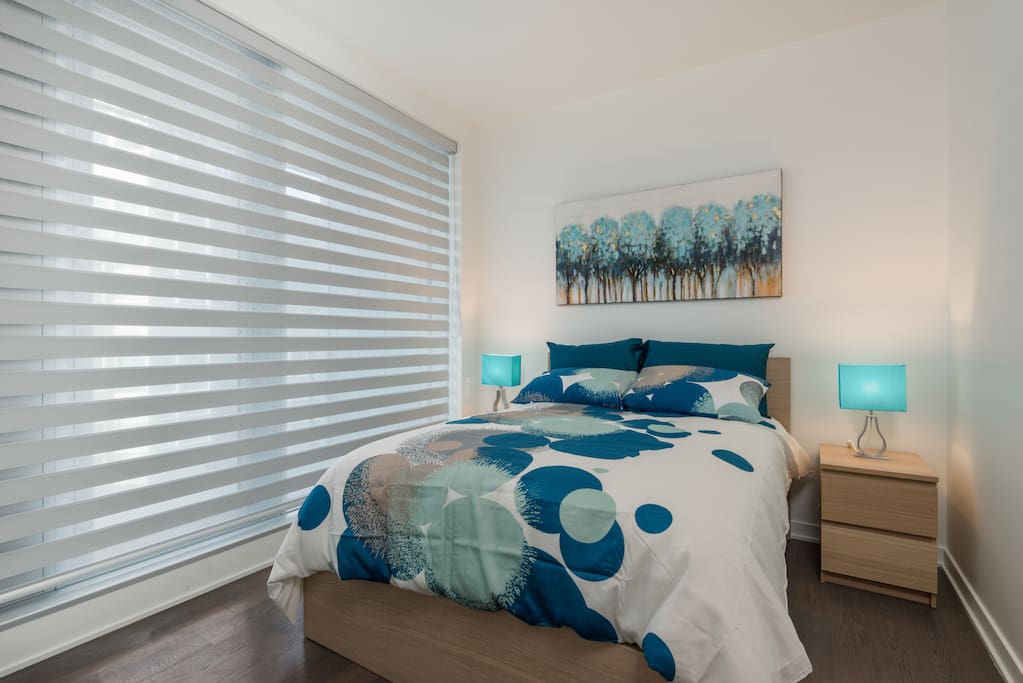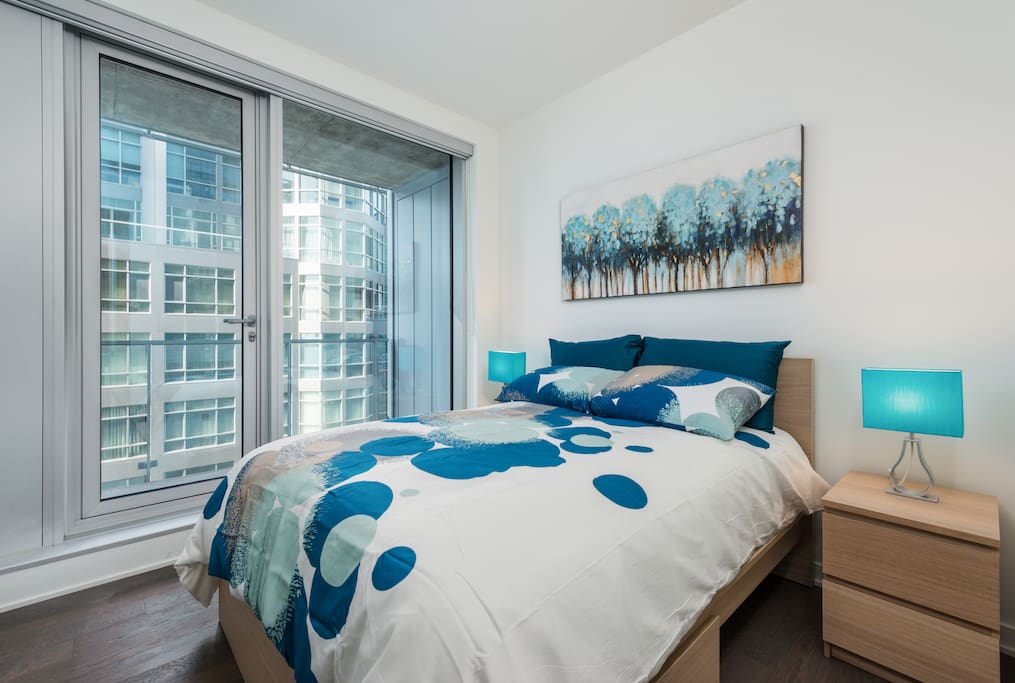 This is brand new condominium in one of the most prestegeious address in Downtown Montreal. It 2 minutes walking from Centre Bell where major events take place in town. You are in proximity of all the charms of Montreal and connected directly to the public transportation. A few steps from the lively Ste Catharine street.
房源
New condominium in heart of downtown of Montreal
房客使用权限
Full access for Swimming Pool, Sauna, Terrace, Lounge, Gym, Hot tub
与房客的互动
If you need any help during your stay we are available
---
My wife and I needed a place to stay when we booked a last minute trip for a business conference in Montreal. We looked at many Airbnb options but decided on this place and it did not disappoint! Overall, the building was clean and modern. We didn't have time to explore all the many amenities like the jacuzzi and gym because we were so busy at the conference but it was great to have the option. The location of the apartment was really convenient- especially because we didn't have a car. It's right in middle of everything in town and just steps from many great restaurants, bars and shopping. That being said, the proximity to bars didn't really affect the peacefulness of the apartment too much and it was generally very quiet. The design of the apartment unit was very pretty and comfortable. The entire unit was immaculate and had every single thing we could need - including a washer / dryer, which really came in handy! The views in the living room were also superb. The floor to ceiling windows allowed for a flood of light to come in at all angles. Even the bedroom had wonderful light (plus a balcony). This place was perfect and I'd strongly recommend it especially if you're traveling for business, with your significant other, or both!
No negative comments about Mr. Brandon. He couldn't let me show him all accesibilities what he should see and use during his stay. About the difficulty of communication when you arrived Mr. Brandon, if you review the hystory of our conversations before you arrive you will see that, I was on place before you arrived, and I leave my number for you to call me from the desk on the lobey, but you didn't. In the building there's rules to respect , for example you have to sign in before you go to your unit, it's for everybody rules. Any way it was a pleasure to receive you in our place, you welcome anytime in the future. Best regards Ibrahim
---
We had a terrific stay at this brand new condo! Very comfortable and luxurious indeed. Photos matched the place 100 %. Great amenities like pool and hot tub that were usable until 10:30 pm. Delighted at the awesome view from the condo to the city. Would love to visit again. The host Ibrahim was very responsive and wonderful as well.
---
Pobyt u Ibrachima był fantastyczny. Nowy apartament na 21 piętrze skąd piękny widok na miasto i rzekę . Apartament bardzo dobrze wyposażony. Było rzeczywiście wszystko. Ibrachim to bardzo sympatyczny i pomocny człowiek .Apartament jest super wygodny dla dwóch osób trzecia śpi na kanapie . W apartamencie było bardzo czysto ponadto cicho i blisko praktycznie wszędzie . Zwiedzając Montreal nawet nie korzystaliśmy z Metra wszędzie mogliśmy dotrzeć piechotą .Jeszcze raz bardzo dziękujemy Ibrachimowi . Polecamy to miejsce warto.
---
The place was so beautiful and in the perfect location for us as we were going to a concert at Bell Centre. Ibrahim was so helpful and friendly, and just a great host overall. We would have loved the opportunity to stay here again when we come in July, but unfortunately he's all booked up. I can totally understand why though! The place is too nice to pass up! Thank you again!! Hope to stay here again sometime.
---