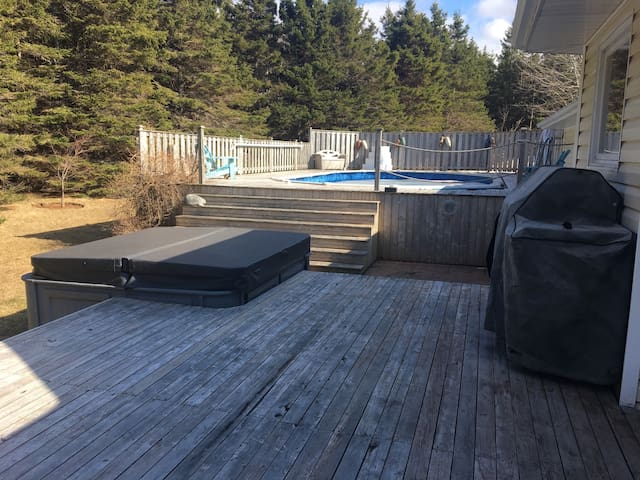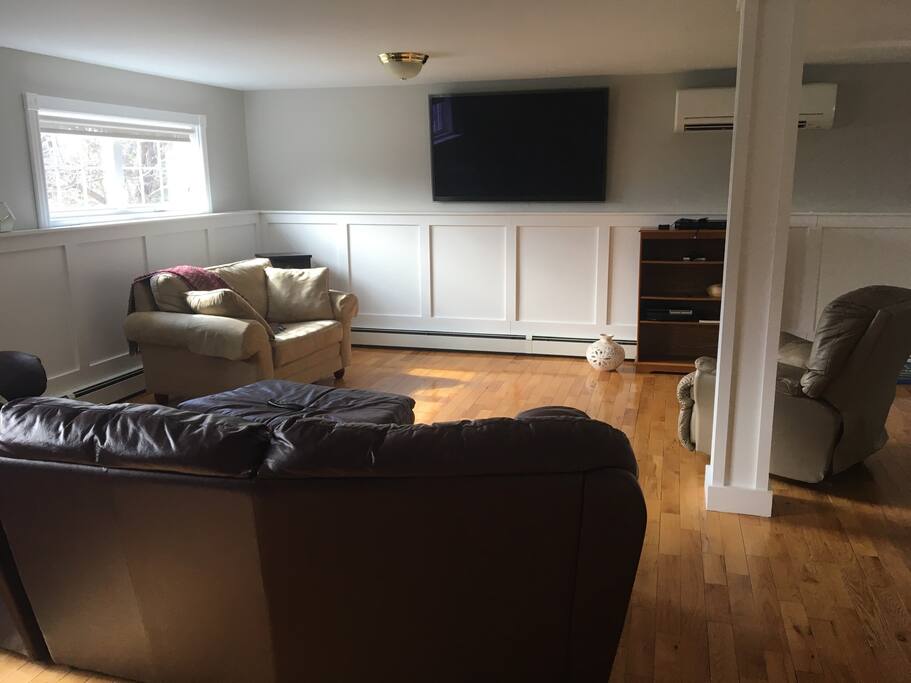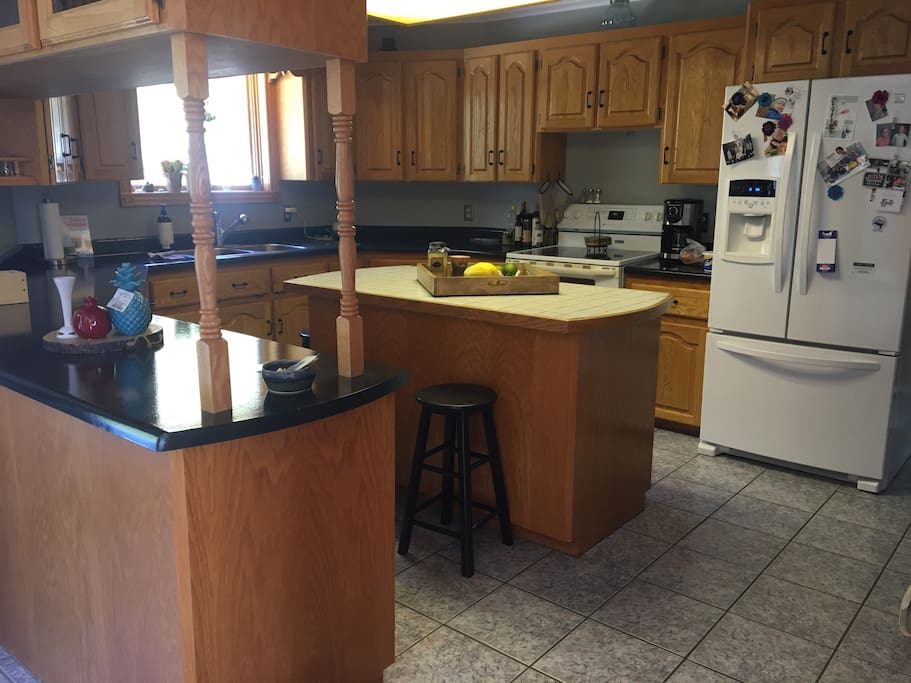 Located in beautiful West Prince this house is located only minutes away from beaches, shopping, dining and a world class golf course.
---
pictures honestly don't even almost do this place justice. gorgeous inside and outside space - it was a great choice for a quiet weekend getaway. we had a great time in the hot tub and pool, and the beds were really comfy (always what i'm most concerned about when staying somewhere new). mandel was an awesome host and i would totally recommend her home to anyone looking to spend some time on the island.
---
My family and I couldn't have been happier with this home and its many amenities (superior kitchen, pool and hot tub!!). Our 2.5 year old had lots of room to run both in the yard and inside the home. A great value! A warm welcome and farewell by an exquisite hostess set the tone for the whole trip! Magical spot on a magical island. Thanks for sharing Mandel!
---
This beautiful home is perfect for a family to enjoy. The setting is in the country and is very quiet and peaceful. It is a short drive to Alberton and O'Leary, PEI. Alberton has the best bakery and serves delicious home cooked meals at bargain prices!! Being able to purchase lobster right off the boats was an added bonus for our family who was travelling with a fastball team....everyone had their fill. We especially enjoyed relaxing in the hot tub in the evenings! Thanks, Mandel for offering your home to us. We highly recommend this property.
---
A great place to get away from it all in style. Fantastic setup in the North-West part of PEI, with a spacious house, modern kitchen and entertainment system, hot tub and pool. We went as a 3-generation trip and it was perfect. A short drive from a small town for shopping basics, and with almost deserted beaches within a 15 minute drive, this secluded spot was the perfect solution to the everyday busy rat race. We reserved for a week and should have stayed longer because it was so great.
---
Very clean home. Great communication. Mandel was very accommodating and prompt with replies with any questions that we had regarding things to do and locations of grocery stores etc. It was nice to come back to a pool and hot tub after a long day of sight seeing. She went to the effort of warning us that the bedrooms could get quite warm on hot nights, however the basement was nice and cool for relaxing. It's a very well equipped kitchen with everything you could possibly need. Plenty of towels and extra linens. The pictures don't do it justice. Beautiful home. Thank you Mandel!
---