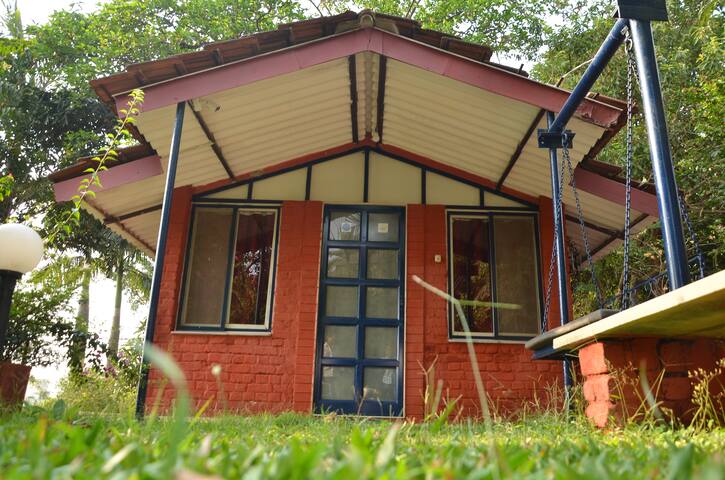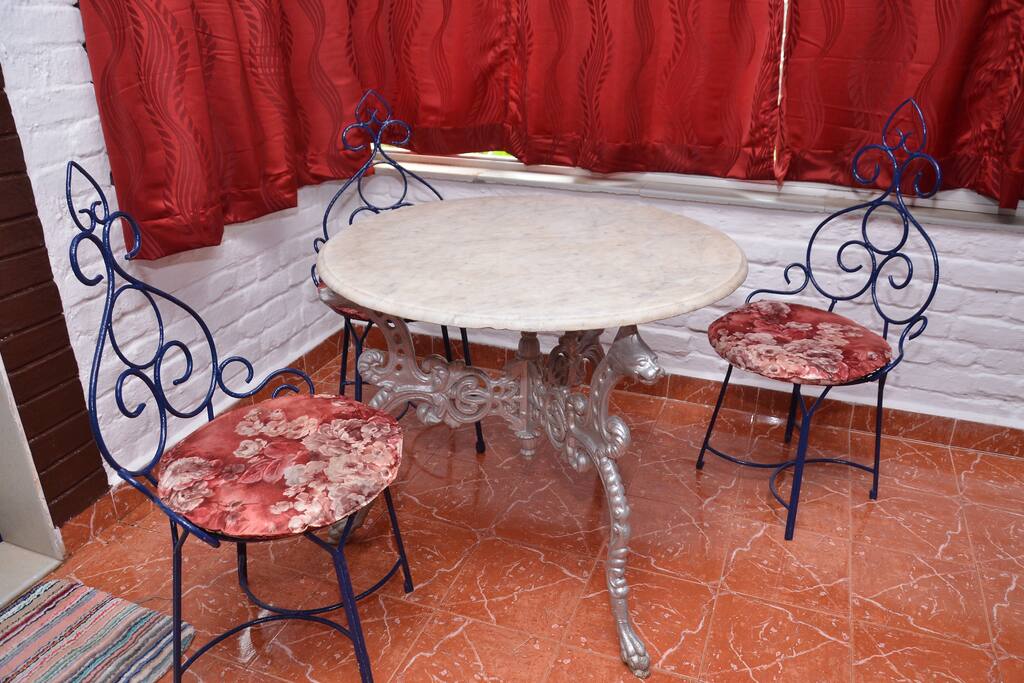 WEEKEND NURSERY & COTTAGES - SUP PREMIU - KHANDALA
WEEKEND NURSERY & COTTAGES - SUP PREMIU - KHANDALA
Weekend Nursery and Cottages – A Heavenly Abode of Mother Nature which is centrally located in the heart of Khandala Main Market, about 1.5 kilometres by car or just takes around 18 to 20 minutes by foot.
Surrounded by such a beautiful Flora & Fauna, one is literally, woken up by chirping of birds and one can read newspaper or just rejuvenate over a cuppa of tea / coffee while watching the glorious sunset (some rooms devoid the same) and finally, go to sleep post mouth-watering dinner.
---
---
---
---
- Our Charges are for EUROPEAN PLAN (No Meals Included in the Package)
- All services get suspended from 10.30 PM to 7 AM.
- We also recommend that, the guest MUST NOT wander off in / around our accommodation post 10.30 PM to avoid any untoward incident.
- Additional Service Charge of 15 % Applicable on Food Bill.
- 100% Advance payment to be made in our account at the time of confirmation and balance (IF ANY towards EXTRAS) to be settled at the time of check out, therefore, guests are requested to carry sufficient cash towards final payment.
- We do not accept any Credit / Debit / Amex Cards OR Travellers Cheque. Also, Ticket Restaurant Coupons / any coupons from any Organization is not accepted for any transaction/s.
- We have NO REFUND POLICY.
- We have Room Service at the discretion of Management. An Open-Air Restaurant; GAZEBO is operational at the discretion of Management.
- The Management DOES NOT take any responsibility of THEFT or DAMAGE of guest/s vehicle/s or their PERSONAL BELONGINGS.
- Drivers are not allowed to stay in our premises, the guest/s is/are requested to make alternative arrangement for their drivers in nearby area. The bill is to be cleared / settled by guests only. The Management DOES NOT take any onus / obligation towards this issue.
- Guest/s is/are requested to carry their medication/s – IF ANY.. Doctor on Call Service is available – however, might take up to / at least an hour for him / her to be there at our place for treatment.
- Children to be always accompanied by Adults at all times.
- Since we are located inside Nursery or in Close Propinquity of Nature, it is highly recommended to keep Doors and Windows Shut to restrict the entry of Insects / Bugs / Reptiles etc.
---
---
---
---