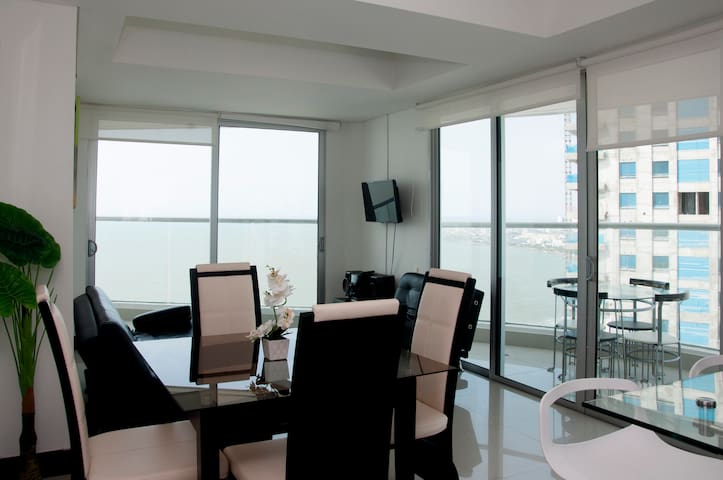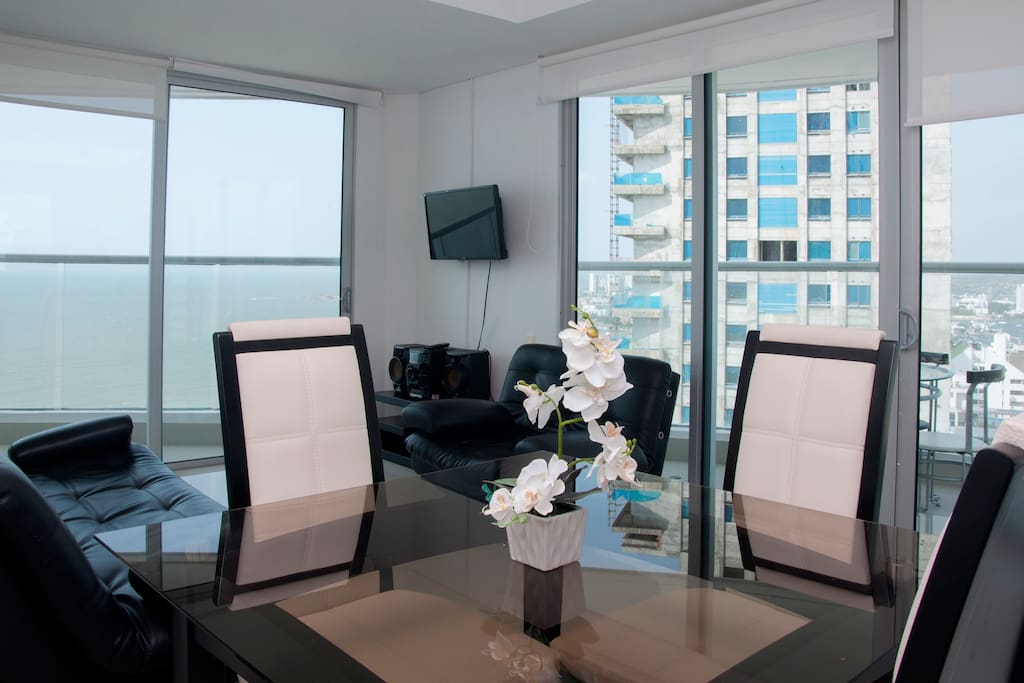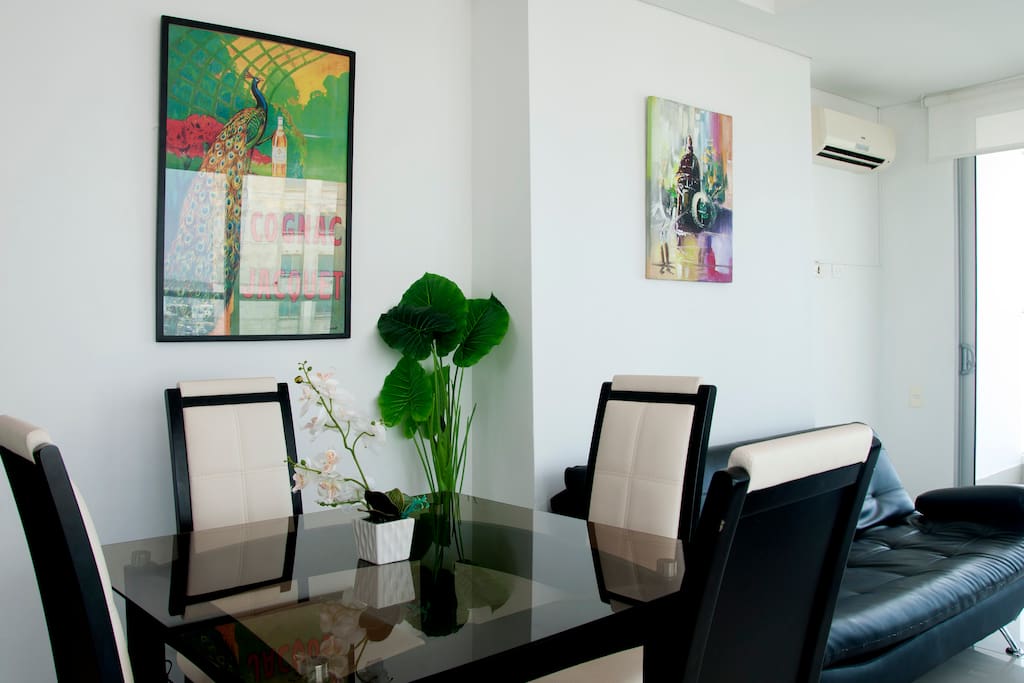 Located in one of the nicest luxury buildings in Cartagena. This 2 bedroom apartment is perfect for your vacation. It's directly on the beach with 2 beautiful pools and breathtaking views of Cartagena.
---
We had a bad experience with our stay. First Mark told us we were going to receive one apartment but at the end we received another one (different number, same building). Mark wasnt the one who received us, it was a friend of his that knew very little about the arrangement. After discussing for a while we accepted the new apartment but when he opened the door it was a mess, with food all over the place and bad smell. We told Marks friend we were not going to receive the apartment like that so he called some cleaning ladies and while they cleaned the apartment we had to wait in the building corridor for an hour. An hour later we finally could enter the apartment but we never got an apology, Marks friend told us that if we had trouble with what happened we could go and find another place to stay, that wasnt the answer we expected and we had no other place to go. After all of this, one of the nights one of the courtains of the second room falled down and hit my friend in the head and we has to sleep without the courtain the rest of the nights. The service was not what we were expecting, we never received and apology and I will never stay again in this apartment.
Hi Laura, I am sorry you did not have a good experience but please be truthful in your review next time. You never waited outside a apartment or walked into a apartment that was not clean. Your friend showed up to the building much earlier than your expected check in time and then asked to be let into the apartment. One of my managers did not know it was not clean and opened up the door and then had a cleaner over in the next 10 minutes who got the apartment ready asap. The apartment you were brought into is the exact apartment you booked, which you could have seen by referring to the pictures. The curtains were working perfectly when you received the apartment and it is not the fault of the host if your friend breaks the curtain. A dishonest person like yourself should not be a part of this community and I will be contacting airbnb and showing to them proof of the entire situation.
---
We had a good time at Mark's appartment, the view on the 33rd floor is stunning, it is conveniently located at Boca Grande and right next to Juan Valdez (the local Starbucks). The furbishing is pretty basic but good enough for a view days. Also, the Wifi connection is a little rusty, but I guess is that what you can expect in Cartagena.
---
I was born in New York City but now live full time in beautiful Colombia. I love hosting people and showing them all my favorite parts of different amazing cities Colombia has to offer. Whether it be restaurants, bars or general tourist attractions, I have extensive knowledge of different cities and can help you plan the perfect vacation.