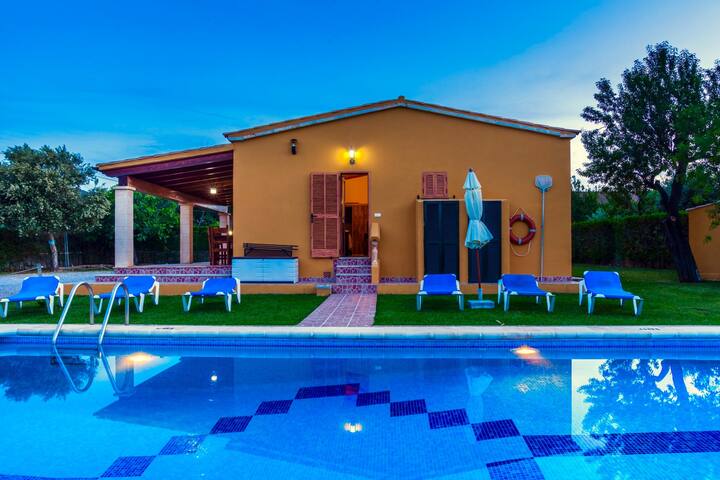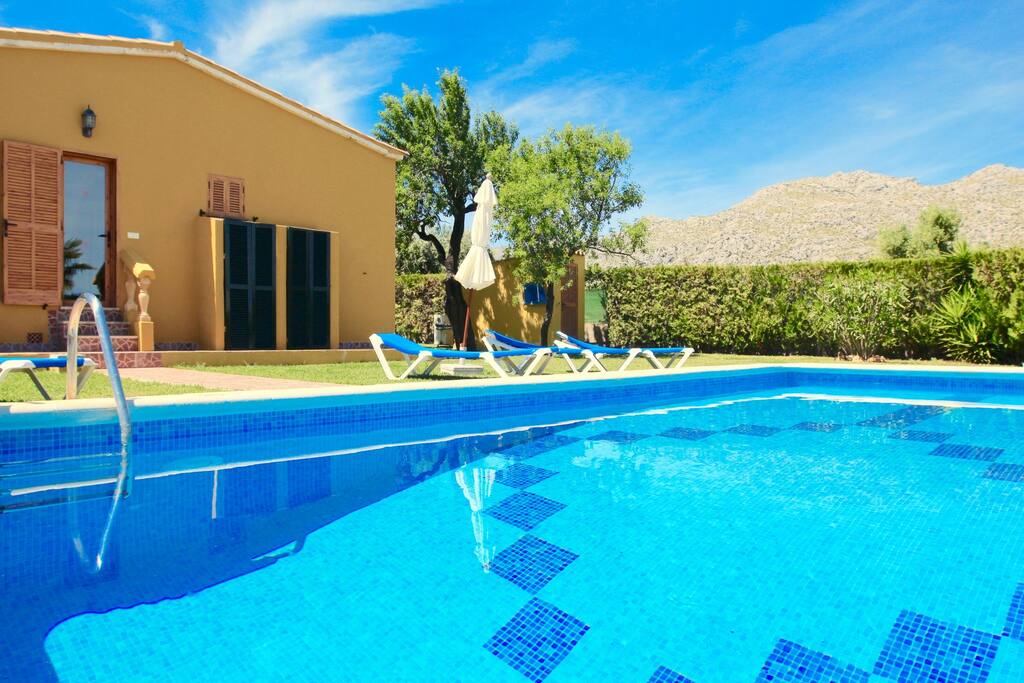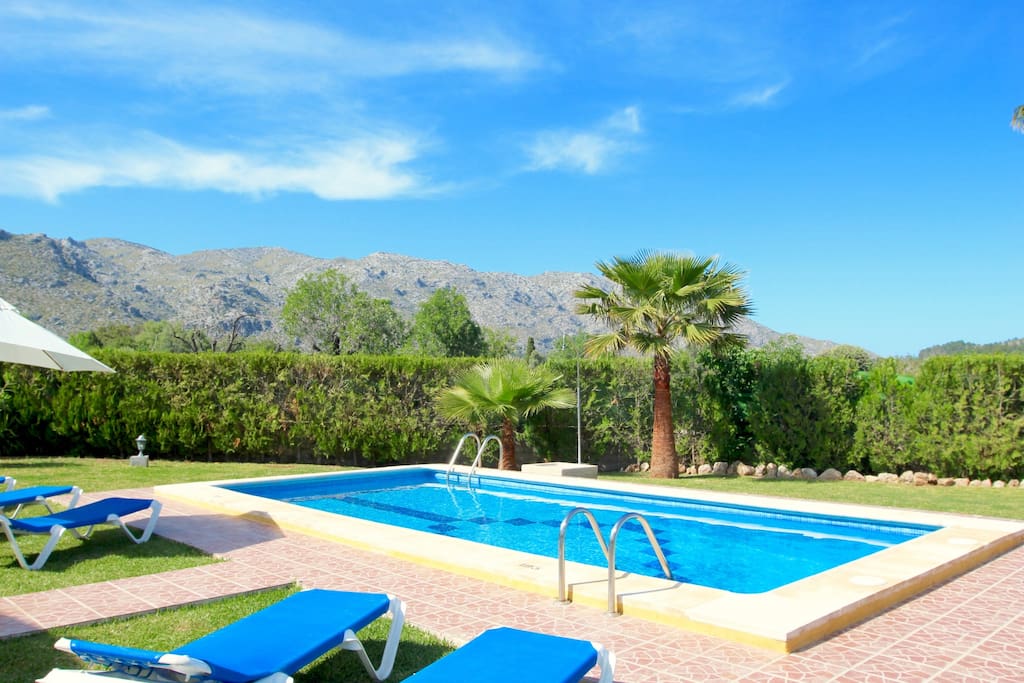 Villa Limu酒店是一间宽敞而温馨的Mallorcan别墅,设有私人游泳池,提供空调室内设计,以及广泛的户外区域和优越的地理位置。 Villa Javier酒店理想地位于Pollensa和Puerto Pollensa之间,并且靠近大型超市,在岛上最受追捧的地区之一提供无与伦比的物有所值。
---
We enjoyed our stay at this villa, especially the pool during the hot weather. The location is great, just a short drive to Pollensa with wonderful restaurants.
---
Lovely villa with perfect pool and outside space. For info, the pool is 1 metre deep at shallow end and 1.95 metres at the deep end. We found it great as a family of swimmers. We met the lovely hosts on arrival due to the previous guests still being on site! This meant the villa was still being cleaned while we sat in the garden for approx. 40 mins. Not ideal but the hosts were apologetic and helpful.
---
This is a great Villa. We know Pollenca well and it is perfectly situated if you want to enjoy both the beach (10 minutes away) and Pollenca town (5 minutes away). The Villa has a good pool and lots of open green space for kids to play which is sometimes missing. The location is quiet wth 3 other villas nearby which we hardly noticed. Whilst the not the biggest this Villa it was perfect for a family of 5 and was well equipped. We met the owner once who was very keen to ensure all was in order and we were having a good time. We would definitely choose again.
---
Really lovely villa with an excellent large garden and pool with views over the mountains. The place is really well maintained and had everything we needed to enjoy a lovely holiday. Just a short (25 min) walk into Pollenca and a 10 min drive to the port. Big Lidl 2 minutes away which was very handy!
---
Booked this villa for a family of 6 adults and 1 baby. Took a little finding as the name of the villa is not displayed anywhere and it is tucked away down a back street amongst other villas and houses. It was called villa Javier, then changed to Villa Limu but actually by the gate it is called 'El Algarrobo'. Approaching from Lidl's, turn left down the road immediately after the pizza oven shop, small lane with a STOP sign at the end. Turn right after about 200 metres and the villa is 2nd on the left. The villa was good enough for what we needed. The main bedroom and bathroom was the best, the 2 others were really more suited to children, small beds and not much room for 2 adults. The pool and gardens good. Fruit trees including delicious plumbs, almonds, olives, apples and figs. The villa had fairly basic facilities but Javier was very good at sorting any issues quickly. The AC was leaking and he got an engineer out to fix it. Location was excellent. Very close to the supermarket, 5 minutes drive to Port de Pollença. Great views of the mountains too. Overall a good villa.
---
This was a clean and comfortable villa in beautiful surroundings. Although there were some other nearby villas, the grounds felt private and it was always nice and quiet. It was an easy walk into pollensa, and there are 2 very nearby supermarkets which is helpful for stocking up on water etc.
---