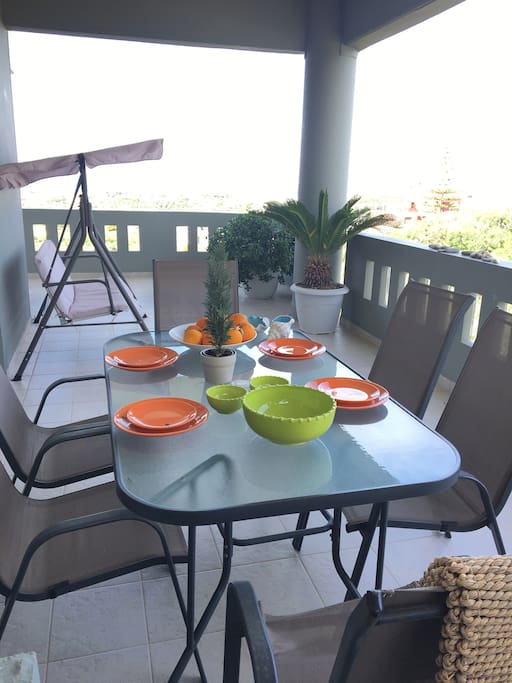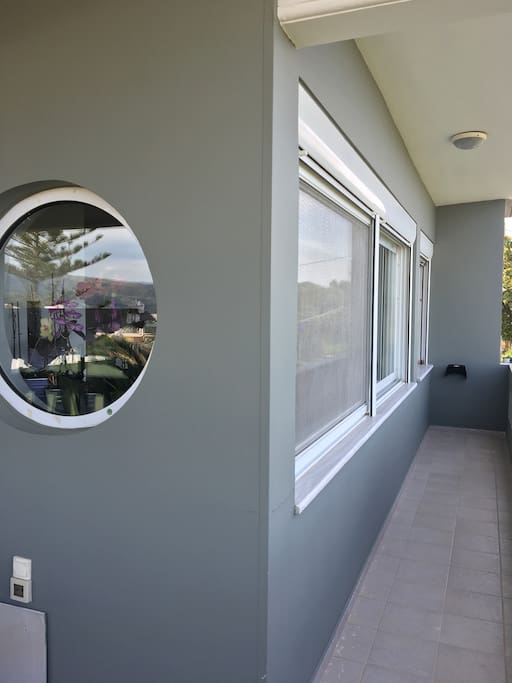 Vaggelio's Modern House For Relaxing Vacations
This modern house is located at Vamvakopoulo area, with an easy access to the motorway and national road. It is one of the few listings in the whole city offering everything any demanding guest needs for a relaxing and worries free stay. It is a modern house that comprises of three master bedrooms, a huge living room and dining room and one bathroom. There is availability to accommodate more people by placing beds near the living room area.
Spectacular view... You will not get disappointed.
房源
A unique selected handpicked combination of materials and objects forming a marvelous juxtaposition of luxurious space, traditional elements, modern amenities, simple touches of details, a contrast of colors, unique views in a strategic location, only 4min by car to Nea Chora's beach and 5min from Agioi Apostoloi beach! The Old Town is only 5-7min by car (4.5km) and Chania's City Centre about 6-8min. Parking spot is available for as many cars as you would like:) at the house. A great traditional taverna which you must visit is less than a minute on foot away.
All bedrooms have direct access to sun natural light, balconies/verandas and are easy and safe to navigate. Also, all bedrooms are airconditioned and there is fast and stable wifi access in all rooms and spaces of Vaggelio's Place!
• The Bathrooms
In Vaggelio's Place' there is one fully equipped bathrooms, covered with marble and elegant stone tiles, large mirrors. You will find the hot tub and and a shower cabin for cooling down your body after a long session on the nearby beaches and the strong Cretan sun!
• The Kitchen
Our kitchen is fully equipped with top of the line electrical appliances, wooden surfaces and a full set of chinas. You will find also full sets of pans, pots, cutlery and all needed equipment for preparing any meal you feel like or for making your own beverages, cocktails, and smoothies which you can enjoy in our outdoor space and pool area.
• Balconies
The house is surrounded by big balconies and verandas offering an amazing view to the surrounding landscape and the sea of North Chania. All rooms have access to balconies which are equipped with outdoor furniture and all needed for relaxing moments gazing at the mesmerizing sunset colors of Chania during summer and the sea at the nearby distance!
You should definitely give a go to the swing chair.
There is also available a barbecue!
•• List of amenities / equipment / appliances offered
Vaggelios' Place offers everything a demanding guest needs for a relaxing stay. You will find:
• Air condition & Heating
• Cd player, Flat tv, DVD-Bluray player
• Free and fast 24/7 uninterrupted internet and WIFI access
• Espresso & filter coffee maker, coffee, sugar, salt, tea, olive oil
• Full set of pans, pots, cutlery, glasses, utensils
• Fridge/Freezer, oven, stove, barbecue, toaster, sandwich maker, kettle, microwave
• Hot tub, cabin shower, towel sets, hair dryer, iron, shampoo, soap, etc
• Washer, Dishwasher
• Baby cot & Highchair on request
• Large outdoors, outdoor furniture, Balconies/Verandas
• Free safe parking
• Top quality fresh and clean linens & towels
• Don't forget to try the swing chair!
房客使用权限
Baby cot & Highchair on request (no extra charge).
其他注意事项
You have pets... not a problem. Furthermore, this property is suitable for smokers (i.e. no smoking restrictions)
---
What a gem in Chania. We were here with new and old friends from all over the world to celebrate a gathering of deaf people in Crete. This was our quiet little paradise away from all the parties we went to in Chania. Beautiful view of the ocean and a great host who always made sure we had what we needed and gave excellent tips on what to do/where to buy food, etc. They were kind enough to leave us a platter of fruit and a few rounds of local spirits. THANK YOU FROM THE BOTTOM OF OUR HEARTS.
---
Πολύ όμορφος χώρος, σε ήσυχη τοποθεσία, με απίστευτη θέα που συνδυάζει βουνό και θάλασσα. Από θέμα καθαριότητας ήταν άψογο και πλήρως εξοπλισμένο, καθώς δεν υπήρξε κάτι που χρειαστήκαμε και δεν βρήκαμε. Παρόλο που είναι εκτός κέντρου, έχει άμεση πρόσβαση στην εθνική, πράγμα που διευκόλυνε τη μετακίνησή μας για προορισμούς έξω από την πόλη. Ο Γιώργος, που μας υποδέχτηκε ήταν εξαιρετικός καθώς μας κατατόπισε πλήρως για τα πάντα και οι προτάσεις του άξιζαν πραγματικά. Η βοήθεια του σε ό,τι και αν χρειαστήκαμε όλες τις μέρες ήταν άμεση και έκανε τις διακοπές μας πιο άνετες. Ήταν από τις καλύτερες επιλογές καταλύματος που έχουμε κάνει και αυτή η αύρα ηρεμίας και φιλοξενίας ήταν ακριβώς αυτό που χρειαζόμασταν για τις οικογενειακές μας διακοπές. Ευχαριστούμε πολύ και θα το ξαναεπισκεφτούμε με την πρώτη ευκαιρία!!
---
The house is very comfortable, with full kitchen equipment and really amazing sea and mountain view. Gorge will help you with literally anything! The most helpful host I've ever met in my life! It's like having a friend that you never met :) I went with my family (9 people) for a birthday, and the stay was absolutely great. George pointed me to all the shops we needed, to get birthday cakes, also all the restaurants and places to visit. They even cooked a welcome cake for us! So we really felt like home, if we needed something it was organised very swiftly. The house is a bit further from the city centre, so if anyone is looking to be in the heart of bars and restaurants maybe it's not going to be perfect. We had cars, so it was 5-7min drive to city... we were also traveling a lot, so city was not our priority. It was very convenient though to get on to motor way, as you don't get stuck in city traffic. Again, really enjoyed the stay, and would come back anytime :)
---
My name is George and although I spend time in London I live in Crete. Crete is a magical tapestry of splendid beaches, ancient treasures, and landscapes, encompassing vibrant cities and dreamy villages, where locals share their traditions, wonderful cuisine and generous spirit.…