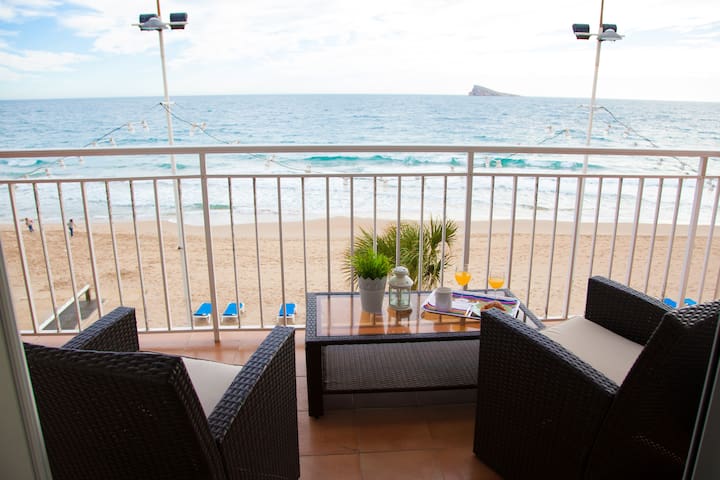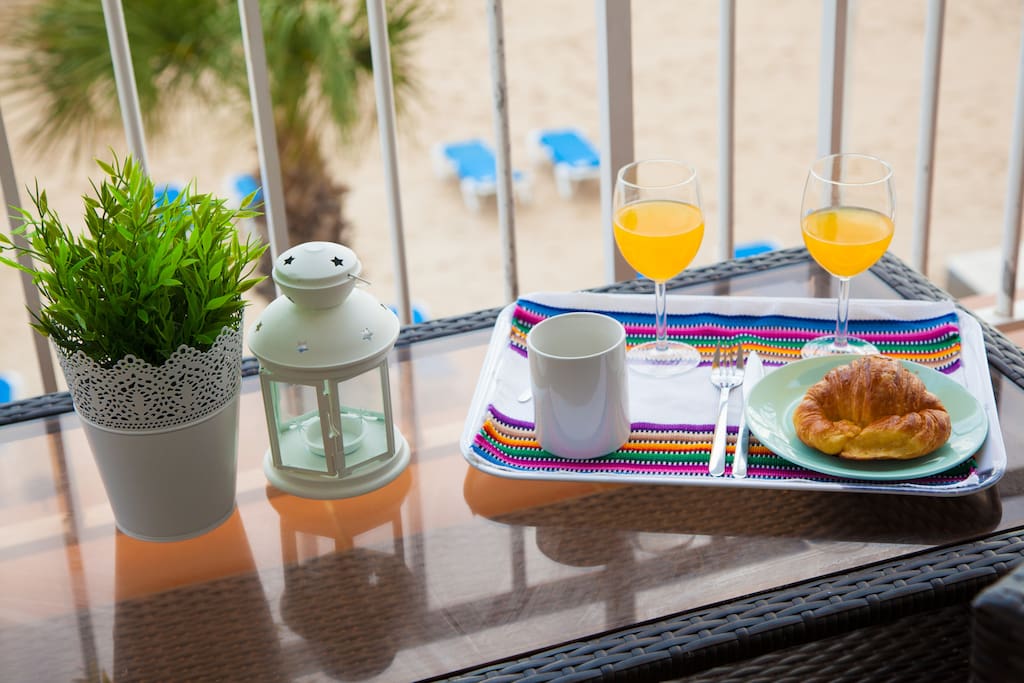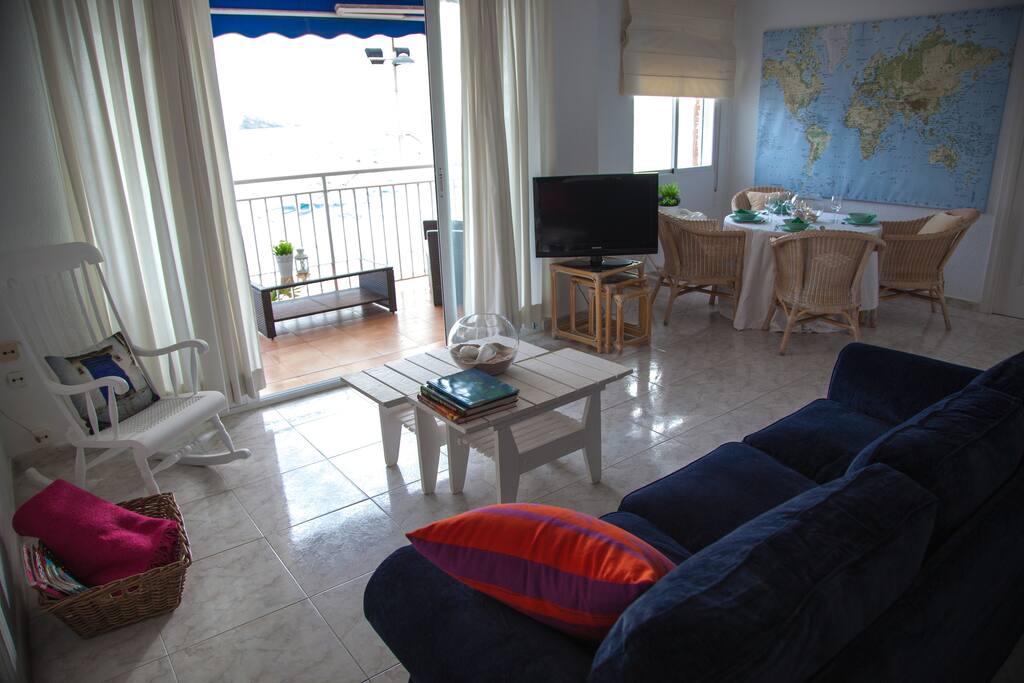 LUXURY SEA FRONT BENIDORM 3 ROOMS
房源
Lovely mediterranean sea front view modern apartment. Located in the best aea of Levante beach: lively area, full of restaurants, bars and shops (Paseo Marítimo and Avenida Martinez Alejos). The apartment has 3 bedrooms and 3 bathrooms, two of them into the rooms. A big living room with a luxury big terrace and a beautiful and relaxing sea view. Kitchen is full equiped including microwave and washing machine, toaster, kettle... Apartment has A/C cold and heat in all rooms. Costa Blanca
Ideal for couples, friends or a family of six.
Benidorm offers, and endless variety of possibilities: spectacular coastline and breathtaking white and golden sandy beaches; watersports, excursions by boat or to nearby villeges, vibrant nightlife, shops, a promenade full of lively bars with live music, nightclubs, and also unique attractions not found elsewhere namely the five theme parks. Come and enjoy!!!
---
The obvious selling point of this apartment is the location, with a spacious balcony affording spectacular views over the Levante beach and the Med. On entering the apartment this is the amazing view that greets guests. The apartment itself is spacious, clean and comfortable. The kitchen is well-equipped, as described on the specification. The air-con blows directly into all rooms which, as far as we could ascertain, means it can't be controlled in individual rooms. Whilst we have stayed in several comparable sized, and well-equipped apartments in Old Town Benidorm which are a lot cheaper, none could rival the location and views afforded by this one. Consequently, we were happy to pay the premium, and would definitely go back!
---
Amazing location, right by the old town which was ideal for our needs. Sea view from the balcony was amazing. Lots of shops, bars, restaurants all around the building and a local supermarket. Apartment is very spacious, much nicer than staying in a small hotel room and the balcony was perfect, much bigger than it looks in the picture, catches some sun for the majority of the day and has ample seating. Having 2 en-suites was very handy when staying with a few people and there was plenty of storage for clothes. Well equipped with iron, kettle, toaster, oven, microwave etc and everything you could need. Beds could benefit from a mattress topper to improve comfort and the showers could do with new brackets as we had to hold the shower head to have a shower, but power was very good. Would be perfect if the apartment had wifi, surprising nowadays that this was not the case. Aircon was very good and much needed during the excellent weather. Slightly noisy during the evenings but this is to be expected when staying in such a central spot in Benidorm. Value for money was great! Overall, we had an excellent holiday and would recommend this apartment.
---
We were lucky enough to be able to rent this apartment for 1 night, between longer staying clients. It was fantastic and perfectly suited our needs. Situated on the front line of Benidorm's Levante beach it is ideally located for numerous restaurants etc etc. The apartment was in good condition and was very clean and well presented. All of the photos are accurate and the whole place was well equipped. We would definitely return.
---