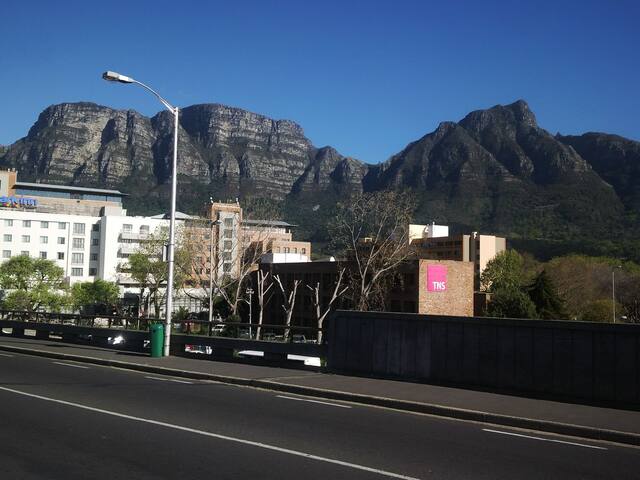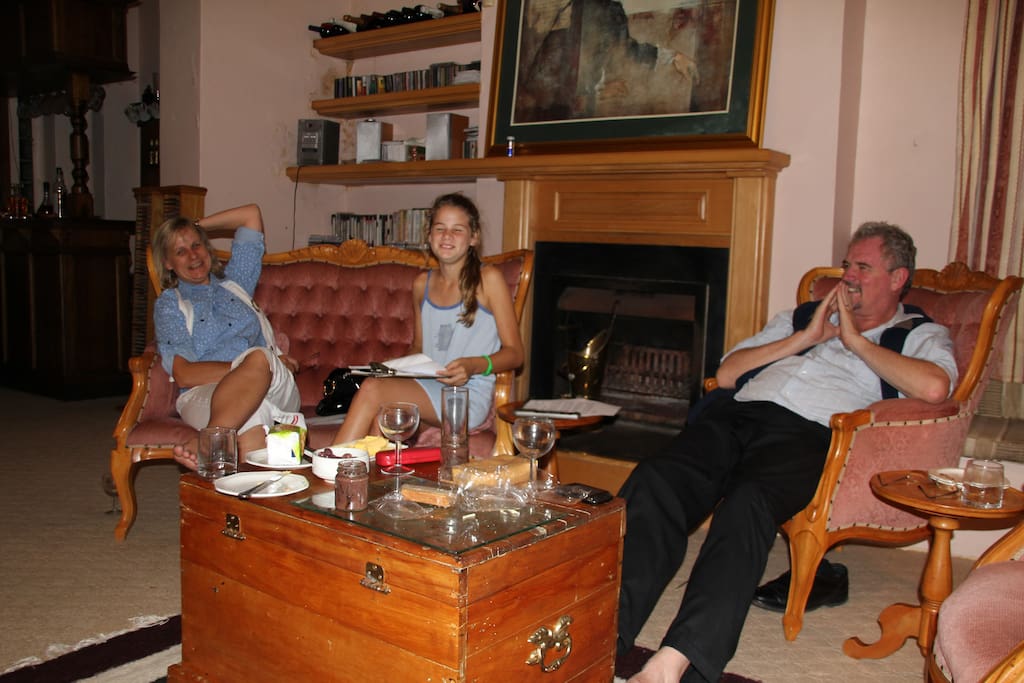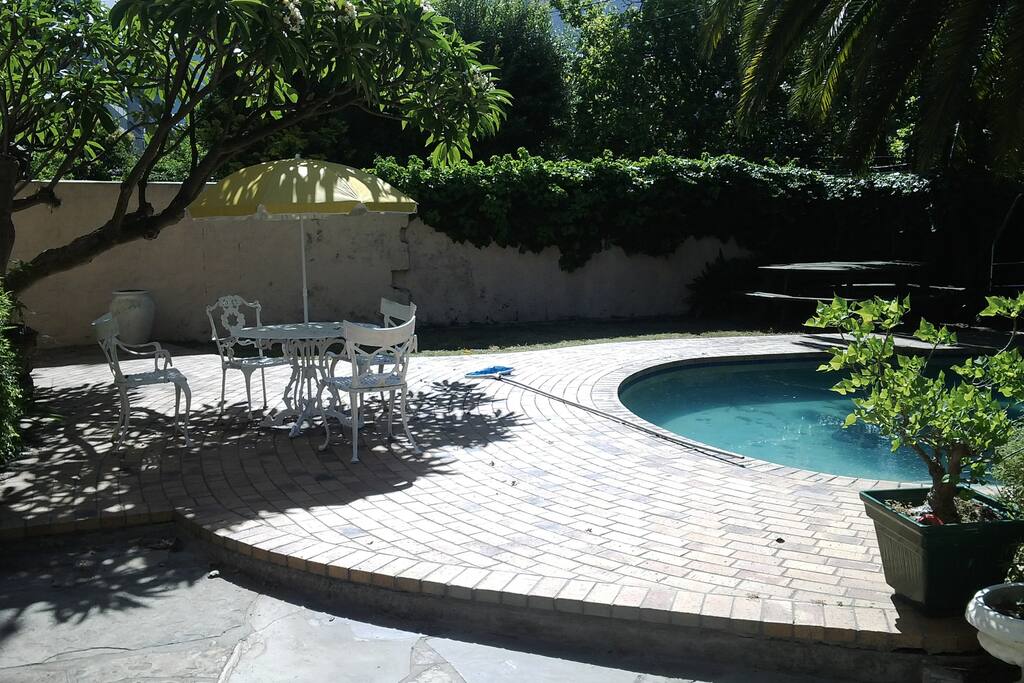 关于此房源
Conveniently close to Newlands cricket and rugby. Cavendish Square - just over the bridge. Spacious and warm double story home.
Close to the train on the main line - Simonstown to CT.
---
---
---
---
---
不适合婴幼儿(2岁以内)入住,或不能为婴幼儿提供安全的住宿环境
---
灵活
旅程开始前的24小时之前取消预订可以获得全额退款。如果在旅程开始前24小时内取消预订,第一晚的房费将不可退还。
---
The stay wasn't amazing. The owner informed us that the house had been broken into, but we decided to check it out regardless. Unfortunately, we arrived much later than planned and by the time we arrived, we did not have much of an option but to stay at the house. After being aggressively confronted by neighbors who questioned our motives and made us feel incredibly uncomfortable, we were met by cats which we were not informed of and we were also given the task of feeding these cats. There had been a house sitter due to the recent break in, but the bed in which this house sitter was laying in had not been made when we arrived, which also meant that the linen was not clean - this us unacceptable. The towels were not fresh either. The general upkeep of the house was not up to AirBnb standard which was disappointing. Furthermore, entering and exiting the premises was lengthened and complicated by the barricaded entrance. Prior to the visit, we asked about braaing facilities and he assured us we would be able to have a braai, but the braai stand was broken. On the upside, the owner did contact us to check on how we were doing, which was appreciated, but the overall stay was spoiled by the above mentioned issues.
Dear Siph, I apologize unreservedly that I forgot to inform you of the two cats. I informed the first guest and he was happy with the matter. With the burglary, I was a little thrown and forget to advise you of the cats, I am so sorry. Regarding the visitor staying in the house for safety purposes. We only did this for security purposes after the house was broken-in, after standing empty for two days. I am disappointed that he did not leave the place spic and span as it was before we left to go away. I specifically asked him to make it look immaculate, as it was before he arrived. I do not understand why he did not make his bed or put his towel in the wash. The braai facility was working when we last used it. I can only imagine that the flooring of the braai grid base "burst" with the extreme heat. I apologize for this. On the upside, I did leave you a complimentary 5kg bag of charcoal.
---
We left before we even unpacked, here's why: Shortly before we arrived, we were informed by the owner that the house had just been broken into. As we did not have an alternative plan, we decided to check it out and decide whether we felt comfortable there. Upon arriving, we were met by a neighbour who informed us that the house had also been broken into 3 months before. From our first view of the property, it was clear that the electric fence had been abandoned some time ago and that it was not working. We noticed that there were some homeless people living underneath the bridge across the road. The area around and underneath the bridge looked generally unsafe, and we have since found out that an elderly neighbour was recently mugged there. Upon entering the property, it was clear that maintenance and upkeep are not a priority for the owner. The grass in the garden had not been cut for some time, there were cracks and peeling plaster on the outside of the house and it has also clearly not seen a lick of paint in many years. Similarly, the inside felt rather neglected, with some rooms being better than others but generally not in very good shape at all. Access to the car parking area was via a neighbour's servitude. Unfortunately, due to the break in, this access (a door) had been nailed shut as the security gate had been bent open. This meant that to get to the car, you had to exit the property onto the road (opposite the bridge with the homeless people) and then go down the neighbour's servitude to the parking area. As we were coming and going in the dark with luggage, valuables and young children, we did not feel happy about this at all as we would make easy targets. The owner did suggest that we were making too much of it and that we would be perfectly fine. We did not share his view at all. He also mentioned that they only break in when people aren't there, which was why his friend was in the house when we arrived. Had it just been the shoddy place, we would have grinned and bared it as we were only there for one night, however, we did not feel happy about the security at all and so checked in to a hotel down the road.
I sent this message about 5 days ago, but it does not seem to reflect. Dear Zack Let's examine the facts. Safety Firstly, you could not make the first night, as you only reached Clanwilliam, CT was too far for you to travel to. So you forfeited the first night's accommodation, by your own default. Yet you make no mention of that? You were advised timeously that there had been a burglary either in Thursday night or Friday morning. No information was withheld from you. I advised you that the back door, through which access had been obtained, had been barricaded to ensure your safety. Furthermore, after the break-in, I advised you that I had arranged for a friend to sleep in the house for the two nights, prior to your arrival, to show a presence and also assure you that it was safe for you and your families to stay in. I incurred an expense to do that. It is only vacant houses that are vulnerable when they are left unoccupied. You will recall our hesitancy in the beginning about accepting you as our guests. We did not want to rent the house to you for only 2 days, as the long weekend was 4 days. That would mean only half a rental, but it also meant that the house would be vacant and vulnerable. We almost always have someone staying in the house when we go away as a safety precaution. As this was our first Airbnb attempt, we did not wish to leave anyone in the house and spoil all the hard work that my wife had gone to, to ensure the place was spic and span for your arrival. We have rented our home out many times through (SENSITIVE CONTENTS HIDDEN) and never once have we had a problem. Now to address your other concerns. The quality of the house. This is an old house – some 70 years old+. Yes some of the plaster on the stairway is coming off, because of carrying furniture up and down the stairs. We have gotten so used to it that we do not see it. Yes, there is a big crack (hairline crack) in the wall where a section of the house was added to. We have lived in the house for some seven years, it has never been a problem. It is a common problem when one builds on, there is no security or danger risk. This house together with the three neighbour's houses have been sold and a proposed flattening of them is imminent for a townhouse complex. So there is no point in spending any money to fix this, especially that it offers no danger. The small security fence at the top of the gate and wall is down. This is to be expected as this is where the thieves made their departure. The bicycle and garden furniture were passed over the fence and damage was incurred. Yes the grass was not cut. There is a reason for that. You may not be fully aware that the water restrictions in CT are extreme, the worst in my living memory. CT has less than 80 days of water supply available. We are prohibited for watering our gardens. By not cutting the grass it means that it has an extended life cycle. The grass was not untidy, merely not cut. I can send pictures of all four of these matters raised to substantiate my motivation, should they be required. If one wishes to compare quality of our accommodation, one must also do with affordability. We offered the opportunity to sleep up to 9 people. This is a budget accommodation at a mere R 1117 per night. That is below R150 per person for the 8 of you. This is exceptional value. I know you would not have been able to secure alternative accommodation at this price. By your own admission you advised us so. We took the guideline of Airbnb when pricing our home. The focus was good economy quality accommodation, not upmarket accommodation. After your planned stay we had other visitors from the Eastern Cape. They stayed here; as far as I am able to ascertain, they had a good and safe stay, as per our dialogue. I was hoping that they would post a report too for clarity sake. Sadly, it does not appear to be forthcoming. In conclusion, you made a call that you did not wish to stay in our home. That is your prerogative. To request a full refund is not appropriate. One night you lost by default. The break-in was not of our own doing. It is the reality of SA. I did my best to address the matter and ensure your safety. I do not believe I owe you anything. Nonetheless, at best I am prepared to refund you 50% of the second night's accommodation money that I received of R516,25. This I feel is more than generous.
---