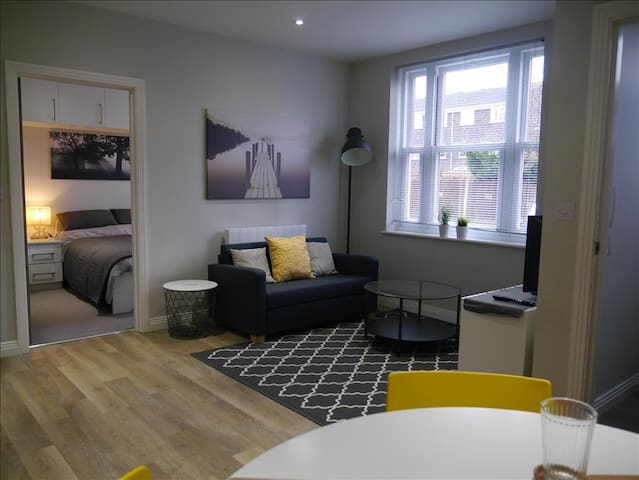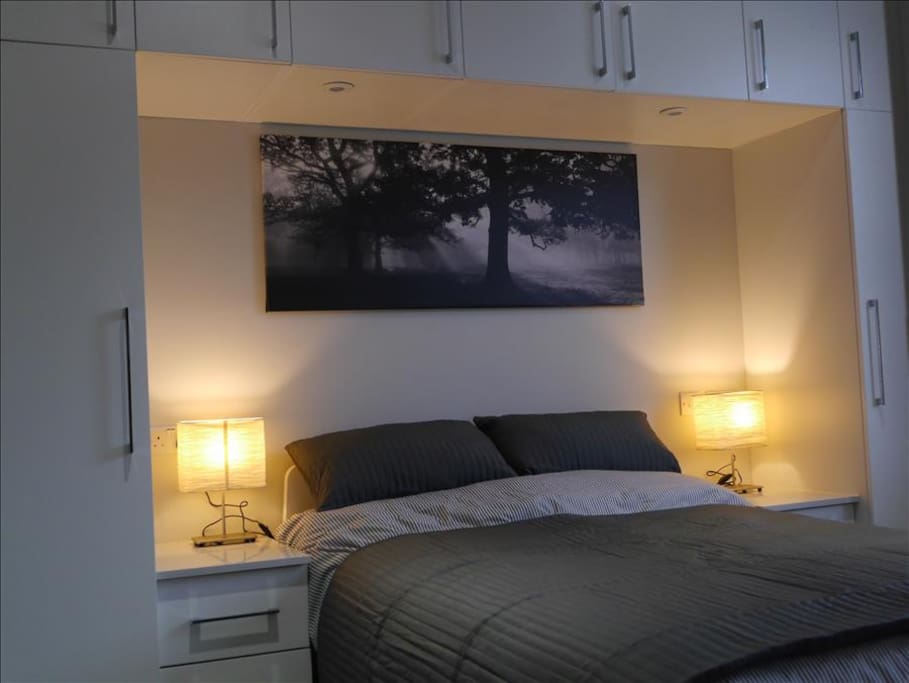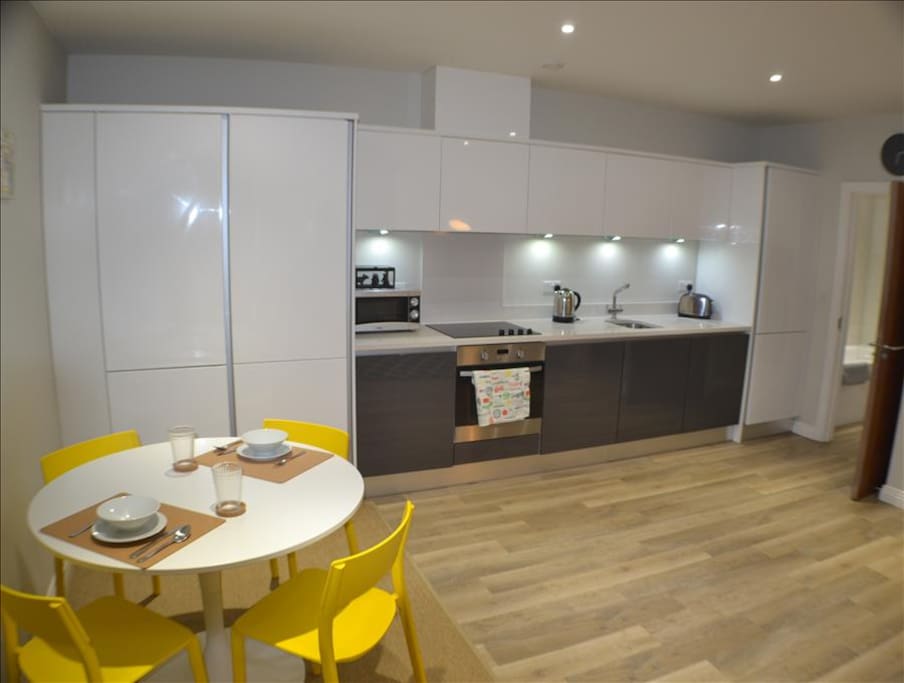 A modern boutique apartment, perfect for tourists and business visitors alike. You will find everything to make you feel at home and to enjoy your stay.

Free WiFi, a fully-equipped kitchen, dining area, couch, TV with Netflix, and a double bed with a luxury mattress ensure that you will feel at home and enjoy your stay.
房源
In the well-equipped kitchen, there is everything you need to cook and prepare food, including a fridge/freezer, oven, microwave, kettle, and utensils.

The living room area has a dining table where you can enjoy your food and the comfortable sofa is perfect to relax on in the evening. There is also a TV with a full Netflix subscription.

A large double bed with a luxury mattress ensures that you get a good night's sleep and the bedroom also has integrated storage and a hair dryer.

Free WiFi is available throughout the house and if you need them, you will find an iron and ironing board.

You will simply love staying here.

The Neighbourhood

The house/apartment is well situated right in the centre of Chertsey, only a minute away from the high street where you will find a selection of supermarkets, restaurants, pubs, and salons. Chertsey train station is a 7-minute walk away with lines into central London.
---
My partner and I wanted to get away from London for the weekend. We thoroughly enjoyed our stay! Please see my full review below. Property: The apartment was modern, open-plan, well organised and nicely decorated. I am pleased to say that the apartment was also very clean and welcoming (this is very important for me). All appliances worked, and the bathroom had plenty of room for our products. Location: The location was perfect for our weekend getaway. A private parking space opposite the apartment was great and kept my partner happy. It was very quiet and peaceful, with an Aldi supermarket less than a 2 minuets drive away. Additional positive comment/s: We made good use of the wifi and Netflix to catch up on our favourite series and movies. Additional negative comment/s: We had an unannounced visit from an inspector from the agency. If it had not been for this I would have said everything was perfect! Thanks again!
---
This listing is in a great location in Chertsey, and is in walking distance from Thorpe Park. The listing consists of one double bed and one sofa bed. We did however have an issue with sofa bed in that, the top of it, is solid. Once we told Martin this he did come and make it a little better and was very apologetic. I would recommend this listing for 2 people to share the double bed unless the sofa bed is replaced. The place was very clean also!
---
Great location and apartment, however the standard was let down by a sofa bed what was of poor quality. One third of the sleeping area was wood, no foam padding - caused a problem with my kids not wanting to sleep on it. Shame as the rest of the place was great. Via Airbnb the host did refund 50% off the fee with no fuss, which was a decent thing to do. I'd recommend this place as a great option for a max of two people.
Hi David, thanks for the feedback here. I have had numerous guests sleep on this sofa bed and had no issues. I think you have not used the bed correctly as the whole bed area is foam padding. I think you have failed to use the pillows from the sofa correctly. I will improve the instructions for the next guest. I would also have been happy to visit the property to resolve the issue had you asked me. As you said I have already given you a 50% refund and am disappointed that you have given a 2 star review which I don't think fairly reflects the property.
---