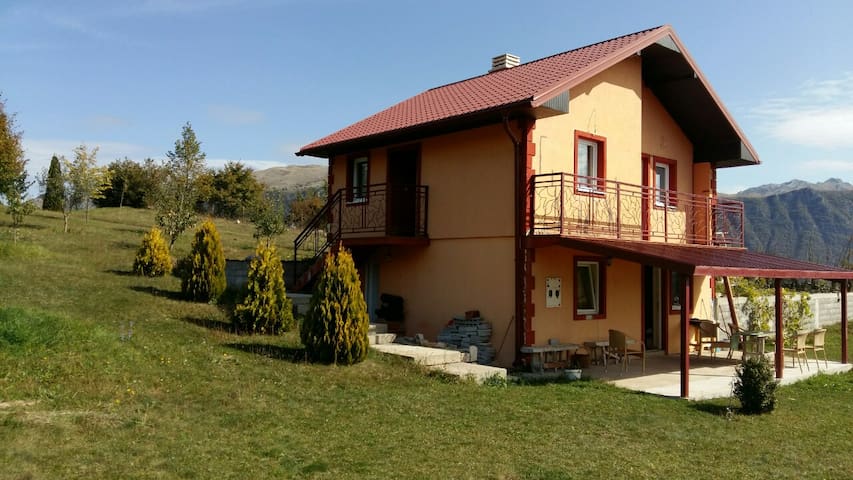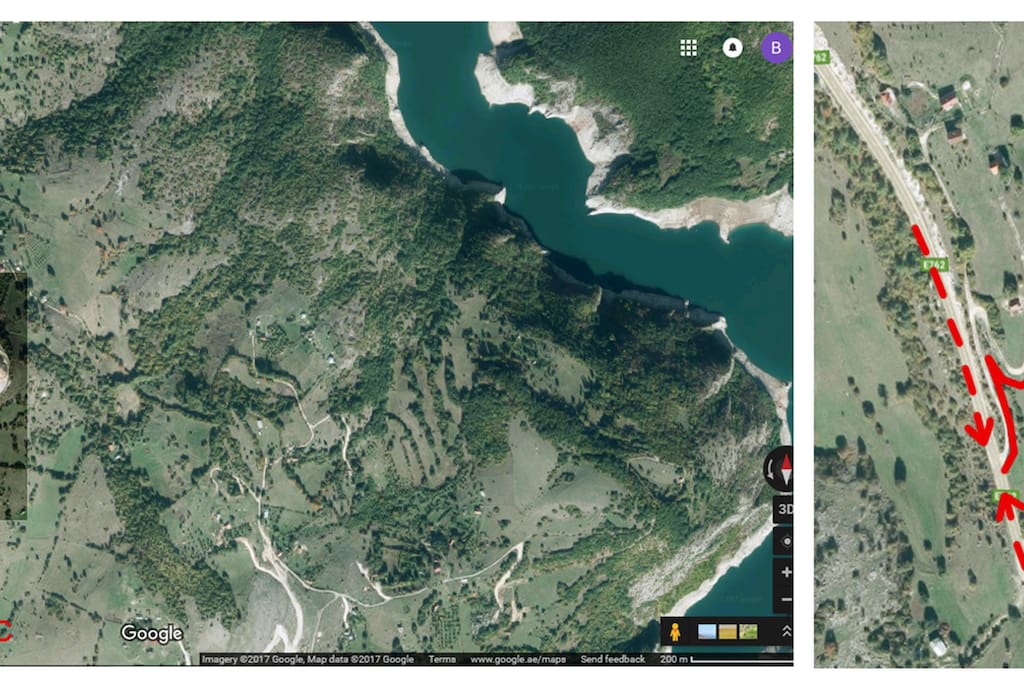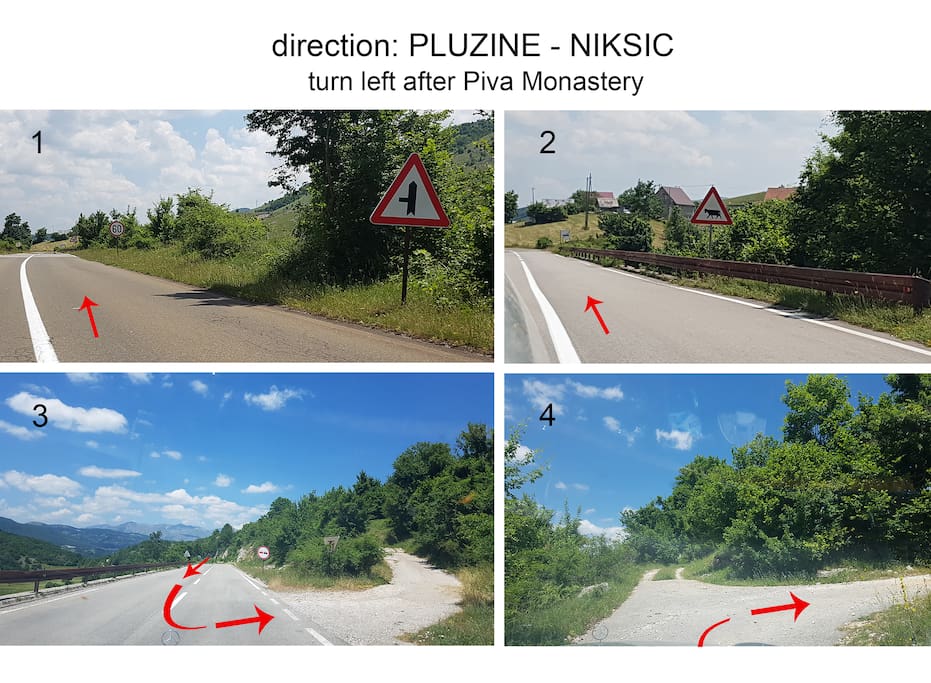 Huge garden, with trees, fresh grown fruit and vegetables, decorative bush. Close to the Piva Monastery and another historical monument from World War II - Dola. Great natural landscapes. Very close to Piva lake, perfect for having a boat tour or kayaking. On the rout of "Durmitor Ring", connected with most beautiful places in Montenegro, such as Zabljak and Black Lake. Fresh water spring is close by. Fresh air and calming surrounding, perfect place for vacation and reconnecting with nature.
---
N'hésitez pas un seul instant ! Vous dormirez dans une charmante maison avec vue sur les montagnes dans un calme absolue. L'accueil est extrêmement chaleureux. Vous aurez l'occasion de discuter avec vos hôtes autour d'un The au miel accompagné de pâtisserie. L'alcool de prune maison est incontournable pour les amateurs. Notre meilleur adresse au Monténégro (et de loin) !
---
Like many others have written, the reception by Biljana's parents was just wonderful. Though we arrived quite delayed, her parents were kind and warm and welcoming in all ways and treated us to tea, coffee, cakes, and their homemade honey and plum brandy. Wonderful people! The location is stunning and the house is cute and perfect for three, but works well for more as well due to the convertible couches. Highly recommend!
---
Words can not describe how welcome we felt upon arriving at Biljana's place. The surroundigns are amazing, the reception by Biljana's Mother Sonja and her father Vajo was so warm and welcoming . They make you feel at home with respect to your privacy. The house is on a wonderfull location. Central to most sightseeing places in Montenegro. The apartement is clean, cosy and complete. The views are stunning. Sonja prepared us a meal after a day of hiking to gletsjer lakes and it was the best meal ever, prepared with so much love and dedication with all locally produced products! Vajo makes wonderful pumraki and keeps hundreds of thousands of bees to get the best honey. If you want to visit Montenegro's Durmitor park, this is could be your starting point. But be careful, there is one problem: you don't want to leave anymore ... Thank you Biljana, Thank you Sonja and thank you Vajo.
---
Nice and tidy house, surrounded by a wonderful garden and the mountains in Durmitor. Briljanas parents was the best hosts you can expect. They came with homebaked cakes and dinner for us the first night. The day we left we became invited for tea and got a nice long coversation with Briljanas mother.
---
Biljana's house isn't very easy to find but thanks to her very clear instructions we managed quiete well. When we arrived we were amazed by the beautiful moutain views and the meticulously kept garden. Truly a pleasure for the eye! The apartment itself was very clean and tidy and the interior really contributed to the pitoresque surroundings. Biljana's parents we're wonderful hosts and they even welcomed us with traditional Montenegrin pastries and tea. We had a lovely evening with them and shared many stories and off course a few drinks. To anyone visiting the neighborhood, we highly recommed this place!
---