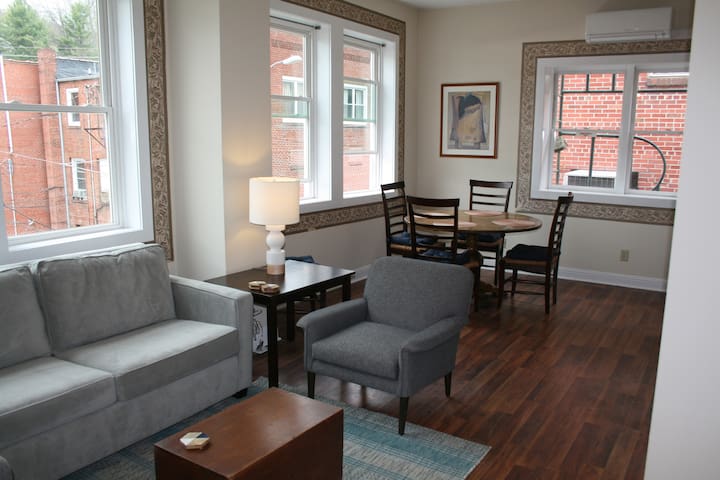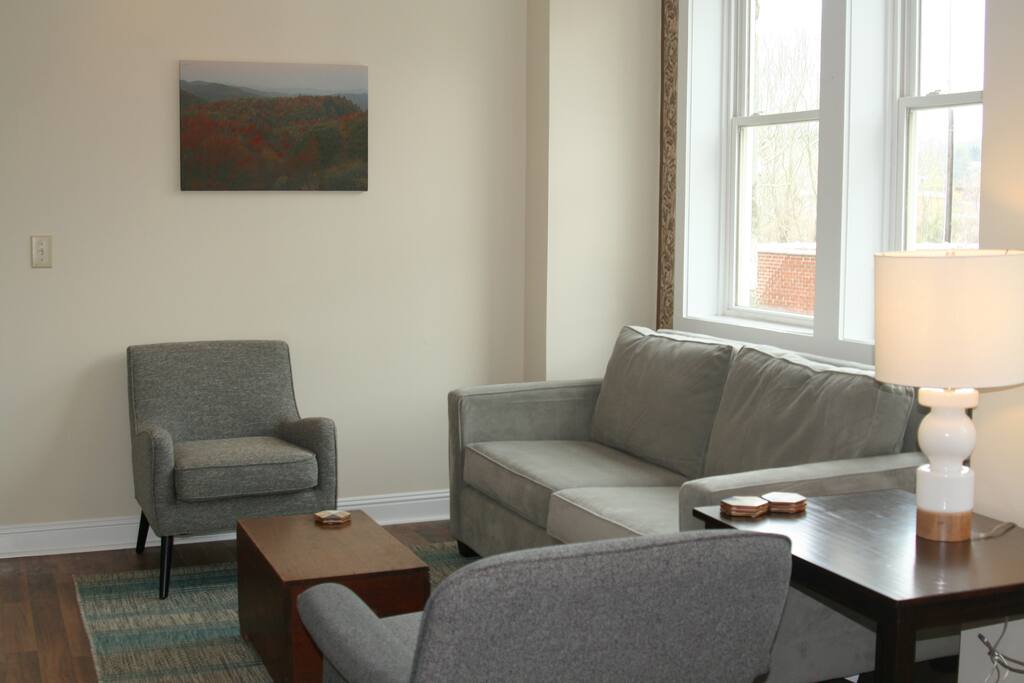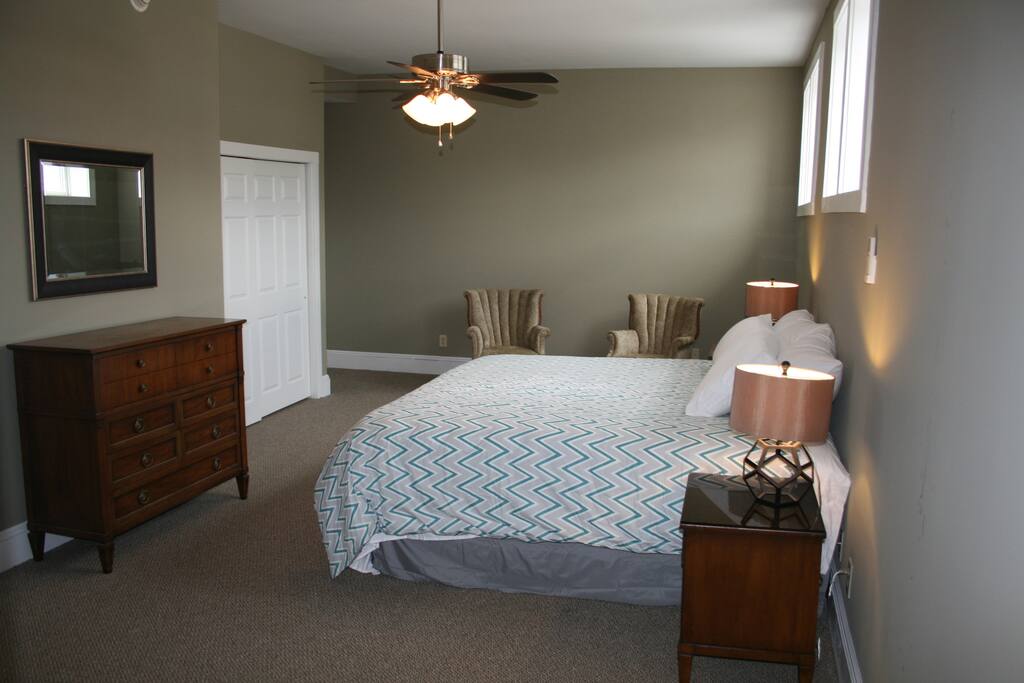 Enjoy this spacious basecamp for your Spruce Pine and Toe River Valley adventures. Conveniently located in the heart of the Spruce Pine Main Street district just steps from shops, galleries, the riverfront park, and award-winning restaurants. The condo is in the historic Crystal Place building (circa 1937), an iconic building crafted from local green-hued stone. The apartment is well-equipped, very clean, comfortable with brand new furnishings designed for a very relaxing stay. The large rooms
---
Crystal Place is a very spacious, accommodating third story flat in a quiet mountain town. Very nicely furnished, with an extremely comfortable bed. We were in close proximity to the National Parks, great hikes, and scenic views. Also, within walking distance to a coffee shop, and several restaurants as well as downtown shops.
---
We loved everything about Crystal Place. It was easy to access a wide range of activities along the Blue Ridge Parkway as well as Asheville. The apartment was clean, well furnished and had a wide range of amenities for the guests. The only knock during our experience was that on the last day right before we checked out, the fire alarm went off for no real reason and we had to spend an hour in the parking lot waiting for the fire truck to arrive and let us back in. This did affect our experience for which we have deducted a star. The cell coverage is poor in the area and so reaching the host via phone is not easy in cases of such an emergency.
---
This is a nice large flat in a convenient location right in Spruce Pine. The master bedroom was quite spacious with a very comfortable bed, and the split bedroom layout would offer privacy even for multiple guests. I only had two issues with the property. First: the door to the apartment appears to have suffered an attempted forced entry at some point in the past which was disconcerting, and second: neither soap nor shampoo were provided. The multi-zone AC system was a rare luxury compared with other area rentals that provide no cooling systems, and a fantastic benefit during an August trip.
---